A yacht linked to Putin was discovered in Turkey
November, 21st, 2023 - 10:30
---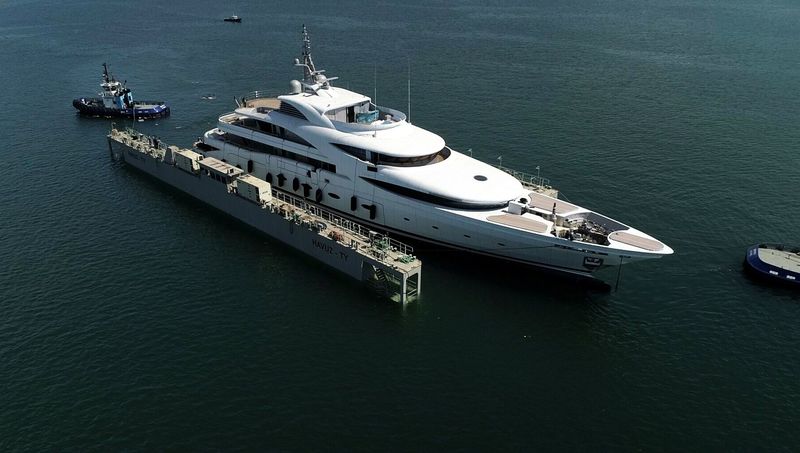 Investigators discovered a 71-meter superyacht Victoria in Turkey, which may be linked to Russian President Putin and his entourage.
The vessel was completed in 2019 at the Sevmash military plant together with the Graceful boat, writes Ukrinform. 
On October 21, Victoria left Sochi and two days later moored west of the shipyard in Istanbul. On the morning of October 25, the ship moved to the docks, turned off the transmitter (AIS) and was not displayed on the maps of the profile services.
As noted, the 71-meter yacht Victoria is the flagship of Putin's Black Sea flotilla.
The value of Victoria, indicated in the customs declaration in 2019, is 50.1 million dollars.
According to investigators, Victoria was intended for Putin, but the yacht was registered to the company of Gennady Timchenko, close to him.
Currently, there is no direct documentary evidence that the ship is connected to Putin. However, journalists consider the specially selected crew, the ship's route that runs next to Putin's palace, the official owner and the history of its construction as indirect confirmation of this. In addition, Victoria has the same agent as the arrested yacht Scheherazade, which belongs to the president of the Russian Federation.
---
You may also like