Construction of a new open storage warehouse is being completed in Yuzhny (PHOTOS)
---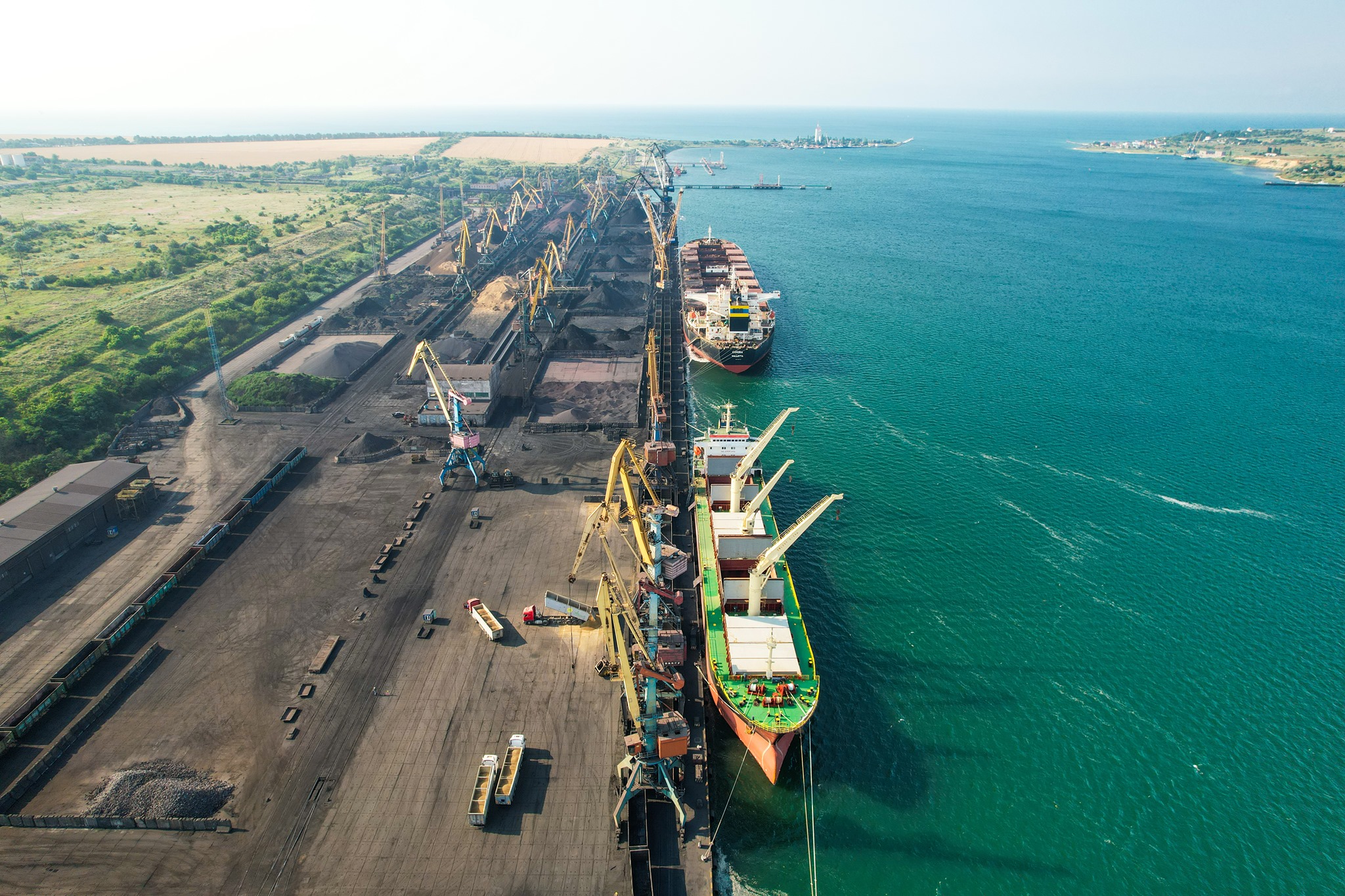 The construction of an open storage warehouse is in process at berth №9 of SE "CSP "Yuzhny", 85% of the work has already been completed.
According to the press service of the enterprise, the new structure of open storage at berth №9 will provide additional opportunities: it will increase cargo turnover, optimize warehouse operations and increase the income of the state stevedore.
At the moment, the construction of a storage area made of reinforced concrete slabs with a retaining wall from the side of the Vystavochniy Park is being completed at the facility.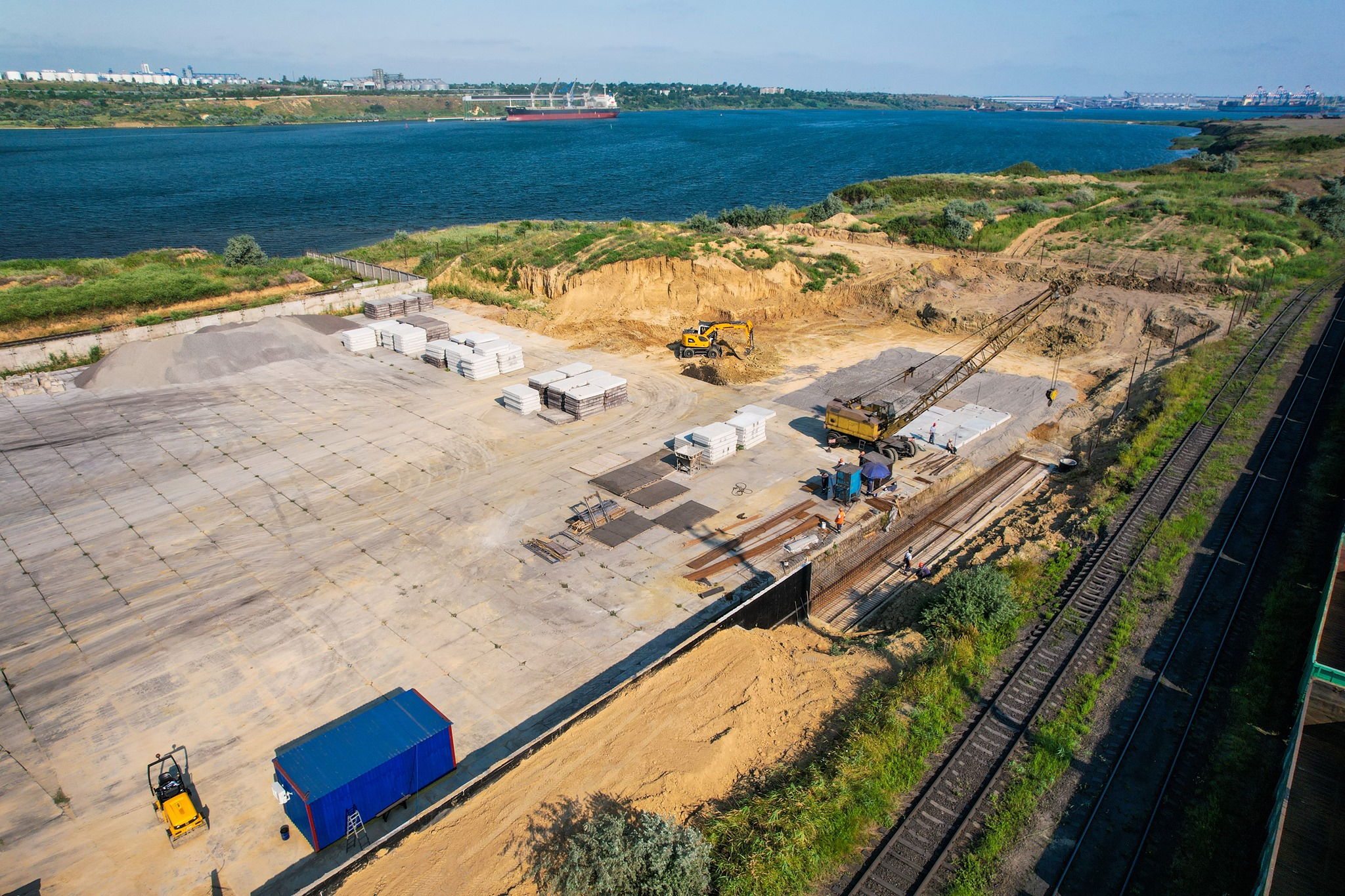 In parallel, the construction of the second start-up complex is already in process by the forces of the Repair and Construction Department. By the end of the month, 600 square meters of the surface will be created on this site.
In total, the project provides for three stages of construction, with a total area of ​​16,000 m² – the first and second complex of 5500 m² and the third – 4500 m². Such a capital structure will avoid soil displacement and guarantee the strength and reliability of the facility, the port said. In terms of the project, it is also planned to purchase a pumping station for storm water drainage.
The completion of capital construction is scheduled for the fourth quarter of 2023.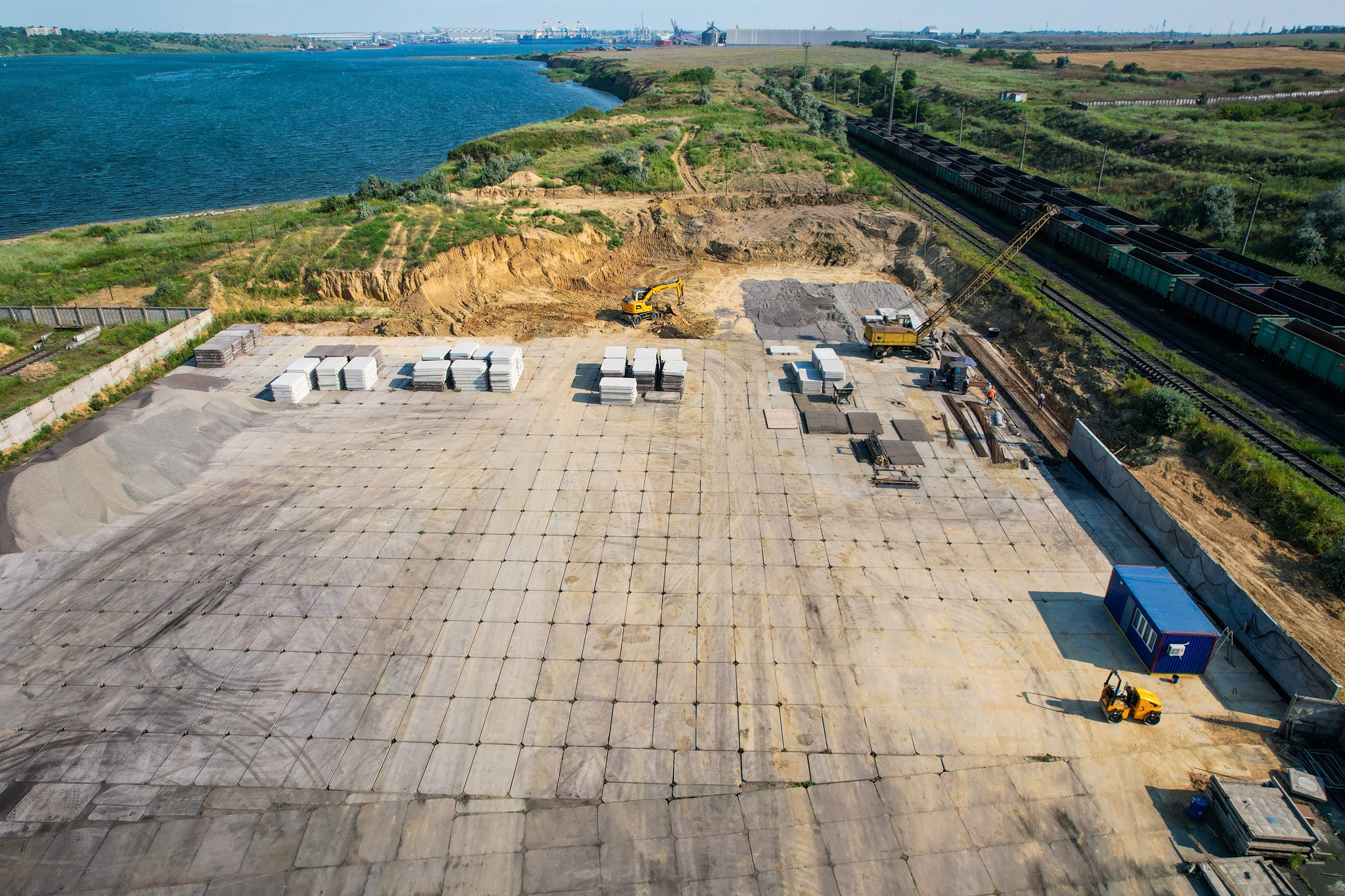 ---
You may also like