Defense Intelligence: The operation to return the "Boiko towers" lasted 2 weeks
October, 16th, 2023 - 16:00
---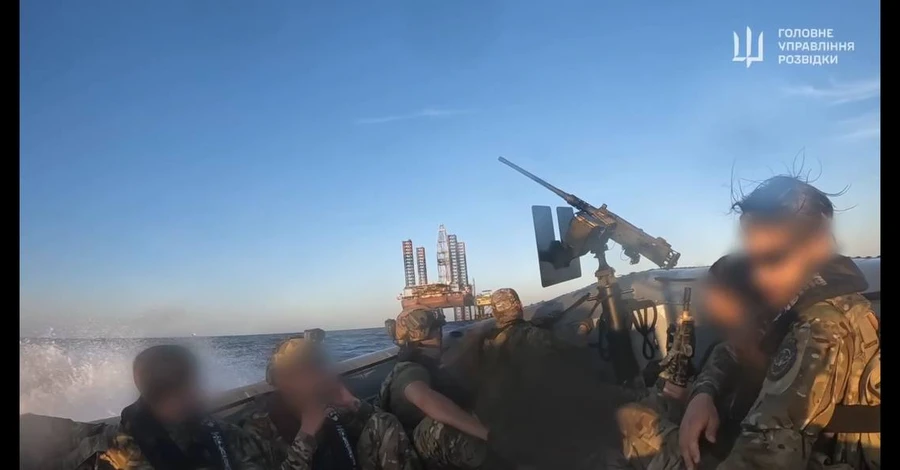 The Defense Intelligence special operation to return the Chornomornaftogaz towers under Ukrainian control took 2 weeks.
During the release of oil and gas towers near Crimea, Ukrainian special forces waited for a convenient moment when the Russians took part of the personnel from the towers. Those who remained were knocked out. In general, the operation took 2 weeks, said in an interview with "RBK-Ukraine",interview with "RBK-Ukraine", the commander of the MANPADS group of the special unit of the Defense Intelligence of the Ministry of Defense "Artan" Oleksandr (call sign Lyutyi).
During the operation, the Ukrainian military previously shot down two Su-30 aircraft. However, this information is currently unconfirmed. Usually, the task of the MANPADS group is not to shoot down as many Russian planes as possible, but to work ahead and save personnel, the military officer emphasized.
Before the liberation of the "Boiko Towers", the Russians used the objects as military bases. In particular, there were meteorological stations, weapons, equipment and many different types of ammunition.
"I understand that they used them as a mobile point of deployment and movement. In fact, we are already using a lot of the equipment that was found there against them," said the representative of the Defense Intelligence.
Now the return of the towers of "Chornomornaftogaz" opens up new opportunities for moving in the Black Sea and landing on the coast of the occupied Crimea.
Read also: the Defense Intelligence disclosed the details of the landing in Crimea and the liberation of the "Boiko towers".
We will remind you that in September, the Ministry of Internal Affairs and Communications conducted an operation to establish control over the "Boiko towers". During this operation, it was possible to capture a supply of helicopter ammunition and the Neva radar, which can track the movement of ships in the Black Sea.
---
You may also like