Despite the sanctions, Russia exported 13 billion euros worth of metals to the EU
October, 25th, 2023 - 17:30
---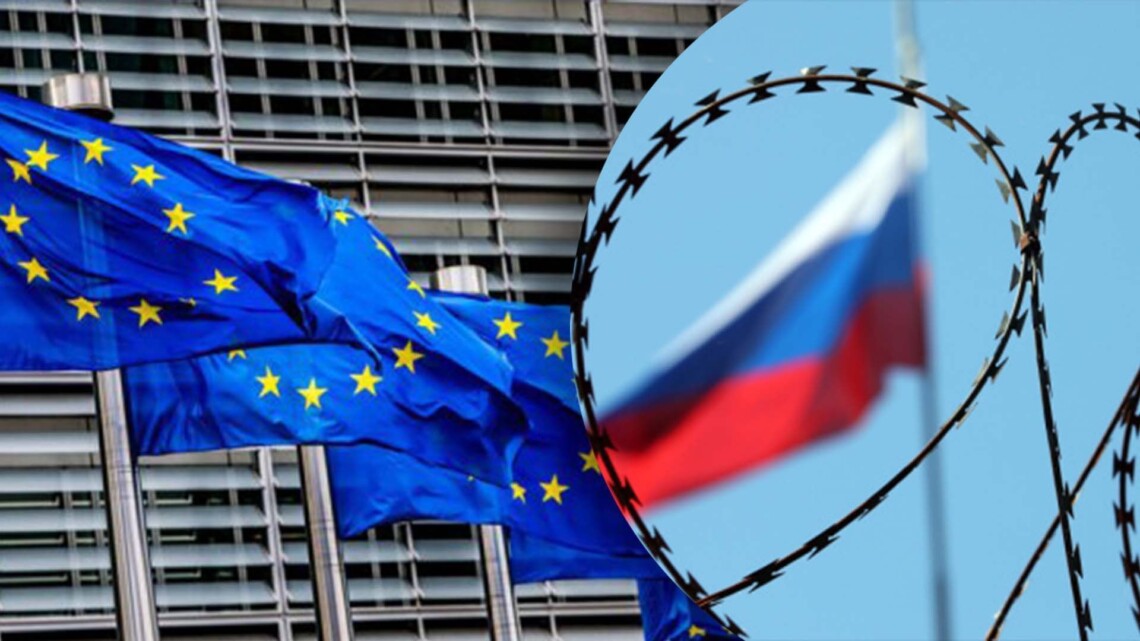 Russia continues to trade with European countries despite a number of sanctions. In particular, the aggressor country receives huge profits from the sale of metal products.
Since Russia's full-scale invasion of Ukraine in February 2022, 27 EU countries have adopted 11 packages of sanctions against the Russian Federation. The restrictions applied to the export of raw materials, including oil, coal, steel and timber. However, minerals, which the EU considers "critically important" raw materials, still flow freely from Russia to Europe in huge quantities, providing crucial funds to the state-owned enterprises of the aggressor country, Investigate Europe reports .
Yes, many European companies still buy titanium, nickel and other goods from Kremlin-linked suppliers. In the period from March 2022 to July this year, Europe imported 13.7 billion euros worth of raw materials from Russia. In the first half of 2023 alone, more than 3.7 billion euros worth of Russian raw materials arrived in the EU, including nickel worth 1.2 billion euros. The European Policy Center estimates that up to 90% of some types of nickel used in Europe come from Russian suppliers.
An analysis of Russian customs data shows that since the start of the full-scale invasion, VSMPO-Avisma, the world's largest titanium producer, has sold at least $308 worth of titanium to EU countries through its branches in Germany and Great Britain. It is worth noting that the company is managed by Sergey Chemezov, a former employee of the KGB and a close associate of Putin.
Chemezov is under EU sanctions for supplying tanks and weapons to the Russian army. The US banned exports from VSMPO-Avisma on September 27, saying the company was "directly involved in the production of titanium and metal products for the Russian military and security services."
At the same time, Brussels did not directly impose sanctions on VSMPO-Avisma. At the same time, among the largest European clients of the Russians is the aerospace giant Airbus, which is partly owned by France, Germany and Spain.
From the start of the Great War to March 2023, Airbus imported at least $22.8 million worth of titanium from Russia — four times more than in the previous 13 months.
Unlike VSMPO-Avisma, other Russian companies avoid specifying their buyers in customs documents. However, the data still make it clear the scale of their fruitful relations with the countries of the West.
Thus, from February 2022 to July 2023, the Russian Nornickel exported $7.6 billion worth of nickel and copper to the EU through Finnish and Swiss subsidiaries. Nornickel also sent more than $3 billion worth of palladium, platinum and rhodium to the Zurich airport. In general, in 2022, almost 50% of Nornickel's sales fell to Europe.
Aluminum giant Rusal also exports minerals to Europe, where it owns an alumina plant in Ireland and a steel plant in Sweden. In August 2023, Rusal's management announced that Europe accounts for a third of its revenues. The main shareholder of Rusal is oligarch Oleg Deripaska, who is under EU sanctions.
The anti-corruption non-governmental organization Transparency International claims that if Russian companies avoid sanctions, the restrictions simply do not make sense.
"Russian exports are part of the system and fuel Putin's military machine. So it makes perfect sense to ban the delivery of these critical raw materials from Russia, as we have done for other sectors and commodities," said Roland Papp, Transparency International's senior policy officer.
---
You may also like