Economic Security Bureau: "black" export of grain from Ukraine exceeded 20%
November, 17th, 2023 - 10:00
---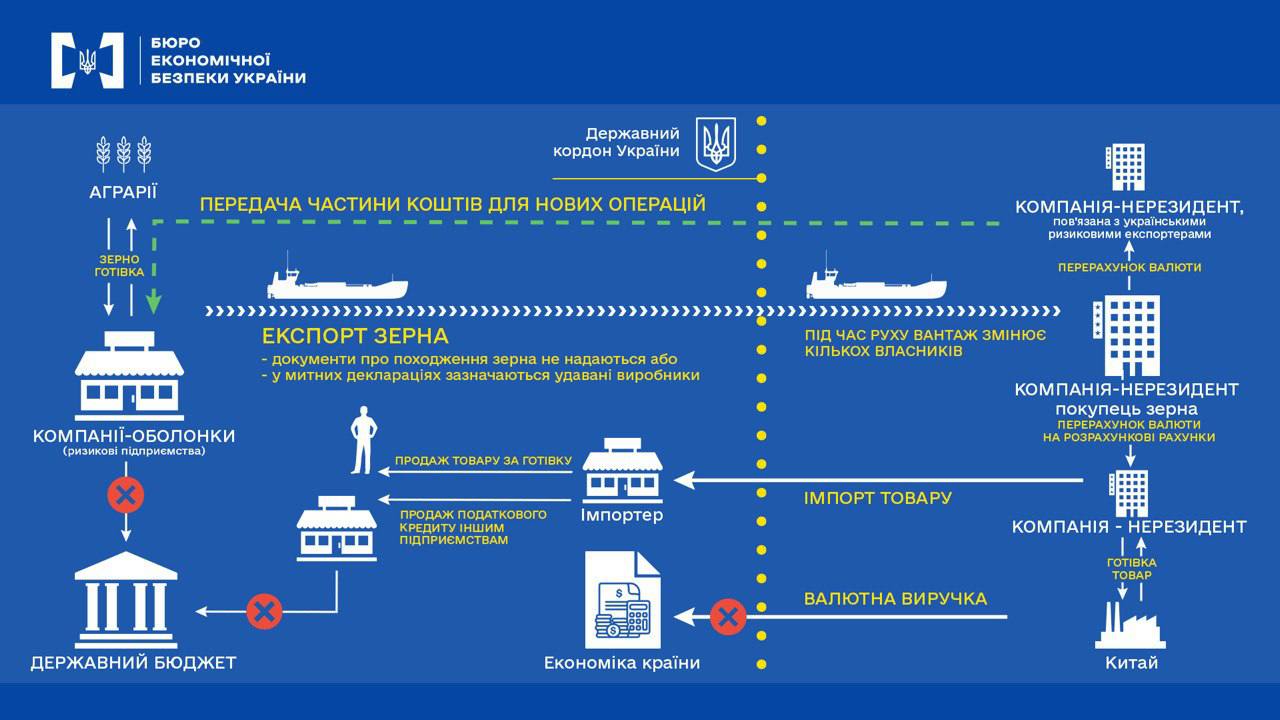 Over 20% of Ukrainian grain exports are carried out by risky enterprises. The Bureau of Economic Security has made recommendations to the government to remedy the situation.
In 9 months, risky enterprises exported grain of unknown origin for UAH 133.9 billion. This is more than 20% of the total number, the Economic Security Bureau reported.
Currently, the Economic Security Bureau has submitted its proposals to the Cabinet of Ministers of Ukraine to minimize risks in this sector of the economy.
One of the most common methods of "black" export of grain is the use of risky enterprises. They are created in advance for the export of unaccounted grain purchased for cash.
That is, agrarians grow grain and sell it for cash to companies that are usually registered as fictitious persons and do not engage in permanent economic activity.
These companies do not submit documents about the origin of the grain or declare in customs declarations the pretended producers.
After the grain leaves the borders of Ukraine, it is resold several times, and it already legally reaches the final buyer. As a result, foreign currency earnings are not returned to Ukraine, and the budget does not receive income, since the exporting companies are fictitious.
Usually, the final buyer of grain is a non-resident company that transfers funds for the goods to another non-resident related to the Ukrainian exporter.
Economic Security Bureau has submitted its proposals to the Cabinet of Ministers regarding amendments to regulatory acts that regulate export issues.
In particular, to reduce the risks of non-return of foreign exchange earnings, non-payment of taxes, etc., the following was proposed:
• reduce the maximum settlement terms (revenue return) to 60-90 days;
• improve the procedure for filling out customs declarations;
• to supplement the list of reasons for refusing customs clearance of grains of dubious origin;
• to expand the list of goods for which the regime of export security is applied;
• create open registers of certificates and exporters of agricultural products.
Previously, the BEB together with the SBU conducted 30 searches in the administrative premises of the State Customs Service of Ukraine, Odesa Customs, at the customs posts "Chornomorsk Port", "Pivdennyi Port", "Odesa Port" of the State Customs Service and at the residence of State Customs Service officials.
---
You may also like