Greenpeace activists were acquitted of blocking a tanker with russian diesel fuel
February, 1st, 2023 - 10:40
---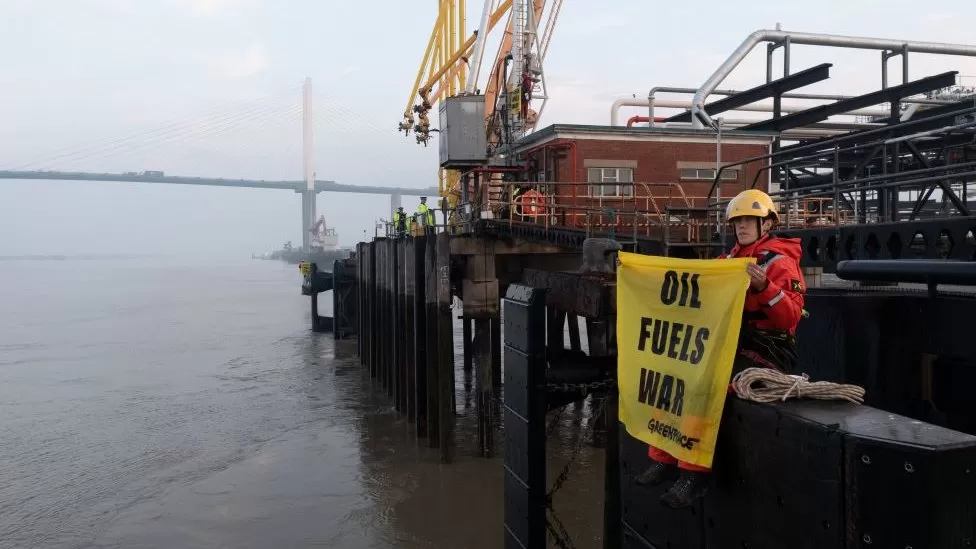 Activists of the environmental protection organization Greenpeace blocked a tanker with russian diesel fuel in Great Britain in May of last year. So far, all charges against the group of protesters have been dropped.
Last May, a group of activists tracked the Greek-flagged tanker Andromeda on its way to the UK.
The ship departed from the Primorsk terminal in russia on May 10, and planned to deliver 33,000 tons of Russian diesel fuel. On the night of May 15, Andromeda arrived at Navigator Terminals on the Thames in Essex, UK, but the pier was blocked by 12 activists. Some of them unfurled a banner with the inscription "Oil Fuels War".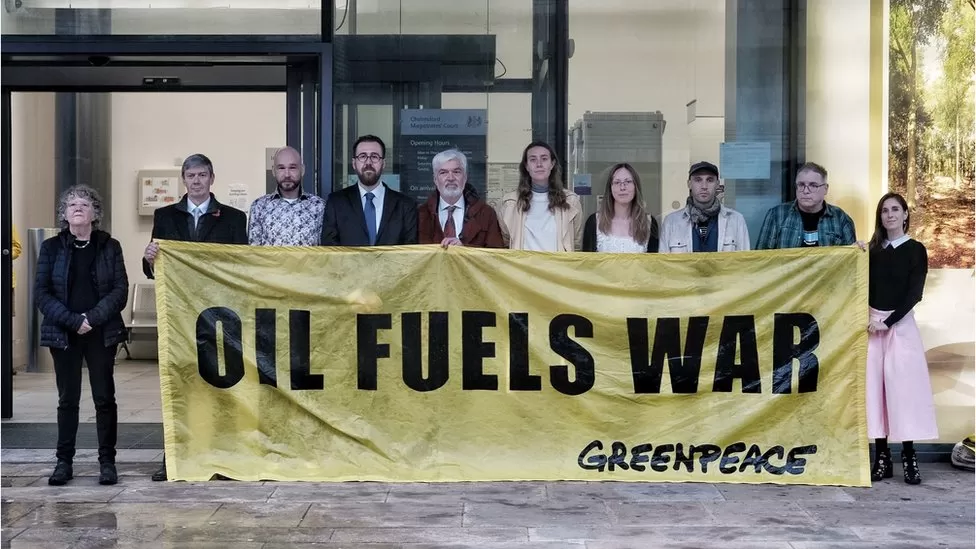 Accused Greenpeace activists together with colleagues outside the Chelmsford court, where the case regarding the blocking of a vessel with russian diesel fuel by protesters was being considered
On May 16, the police detained 15 people on suspicion of illegally entering the territory of the terminal and obstructing its activities. In the end, the prosecutor's office charged ten of the detainees, but the judge in this case saw the situation differently.
"I think the russian war more than likely can be called terrorism," District Judge Christopher Williams concluded after a two-day trial in November. "In my opinion, the unloading of oil was a potential crime."
The judge came to the conclusion that the protesters entered the territory of the terminal to prevent a crime, so he dropped all charges against them. On January 30, the Crown Prosecution Service said it would not appeal the judge's decision and told the BBC it "respects the court's decision".
It must be recalled that in April 2022, members of the Greenpeace and Extinction Rebellion campaigns blocked the Ust-Luga tanker in Norway, which was delivering russian oil. In September, activists managed to deytain for a day a gas carrier Coral Energice, which arrived at the Finnish port of Tornio with a cargo of russian gas.
---
You may also like