Hetman Sahaidachny is flooded for the safety of the ship
---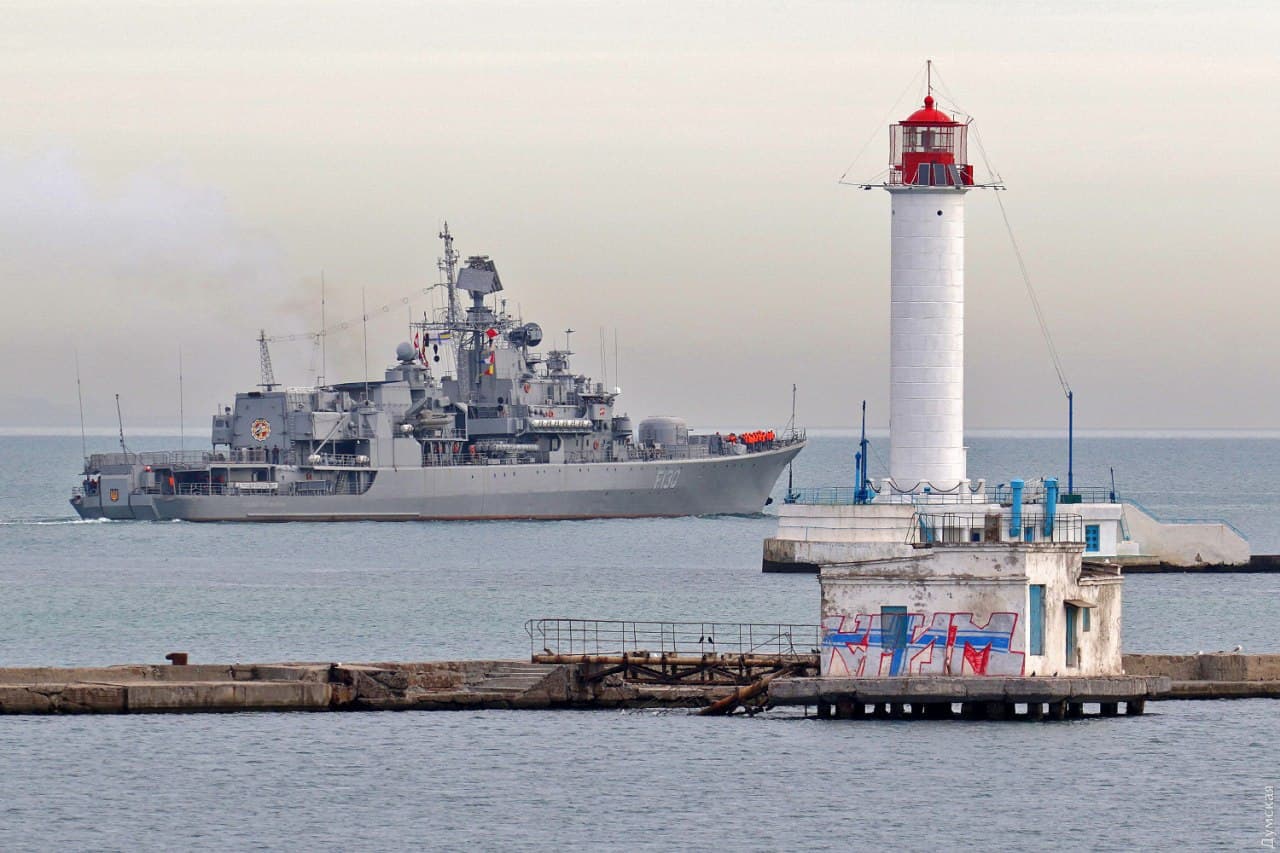 The Ukrainian Navy deliberately flooded the Hetman Sahaidachny, which was under repair. We publish the details of the special operation.
The flagship met the Russian attack at a shipyard in Mykolaiv, during a major overhaul and modernization. Dumskaya writes about this. The ship was not combat-ready, they just started (but did not finish) the replacement of radio electronics, fire control systems, communications, and repair of the main power plant.
As Ukrainian intelligence established, a special operation of the Russian naval special forces was planned to seize the frigate and tugboats in the water area of ​​the plant, followed by the withdrawal of the Ukrainian flagship into the channel of the Dnipro-Bug estuary.
They planned to take the frigate to Sevastopol, put it on display, and announce that the crew had voluntarily defected to the enemy.
Therefore, a decision was made in advance: in the event of an attack, fill the compartments with water and carefully lay the ship on the bottom. This was done in the first hours of the Russian invasion of Ukraine.
Whether it is possible to restore the ship is still difficult to judge. The flagship is sunk at the quay wall, it is not completely submerged in the water. Therefore, it is likely that it will be restored and modernized when it becomes possible.
"The commander of the flagship of the Ukrainian Navy carried out the order to flood the ship so that the Hetman Sahaidachny, which was under repair, would not fall into the hands of the enemy. It is difficult to imagine a more difficult decision for a courageous warrior and team. But we will build a new fleet. Modern, powerful. The main thing now is to survive," said the Minister of Defense of Ukraine Oleksii Reznikov.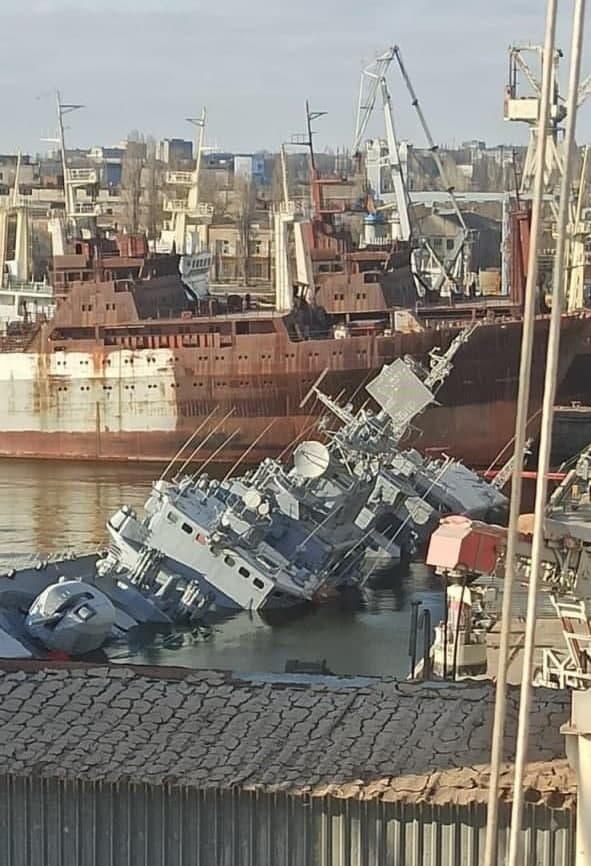 ---
You may also like