Icebreaker Noosphere will go to Antarctica in January
December, 1st, 2021 - 17:50
---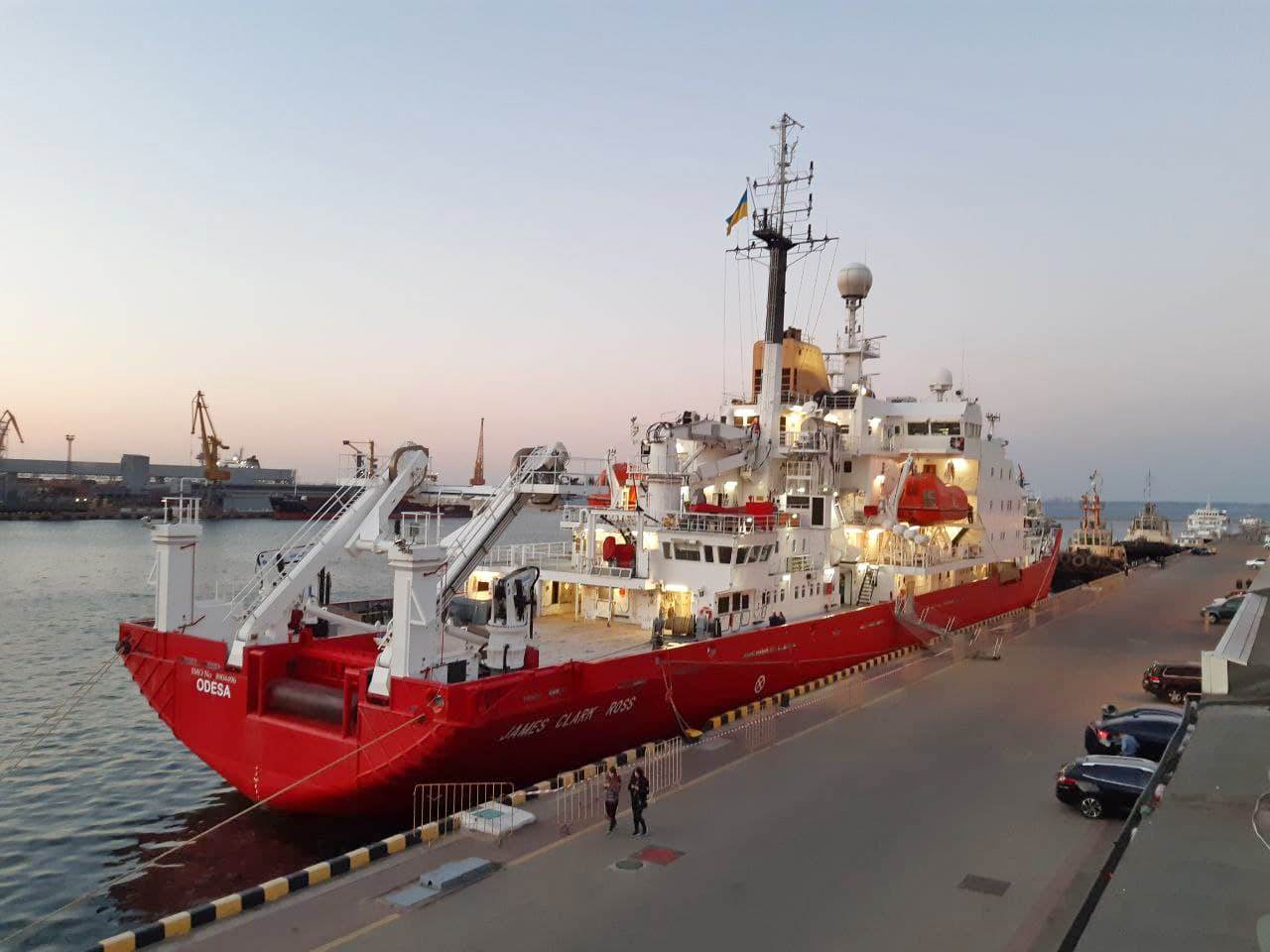 The Ukrainian icebreaker Noosphera will set off on an expedition in January next year.
The new Ukrainian icebreaker Noosphera will leave the port of Odesa for Antarctica in mid-January, reports Suspilne citting the Director of the National Antarctic Research Center Yevhen Dykyi.
According to Dykyi, in a few days the vessel will leave for Chornomorsk, where it will undergo technical training.
"Now the crew will undergo training, after which we will decide who will go on the expedition with us and who will not. We have recruited a team this week," said the Director of the center.
On board the icebreaker there are several laboratories for studying seawater and soil samples from the bottom, researching ocean flora and fauna, as well as chemical experiments and recording climate changes.
The vessel's crew consists of 27 seafarers. Up to 50 scientists can also work on board. Ordinary seafarers and employees will live in cabins of four. Each of the cabins has its own bathroom; the icebreaker itself also has a dining room and a lounge. According to Evhen Dykyi, there are no such conditions on any Russian scientific vessel.
The icebreaker Noosphera (formerly James Clark Ross) served for the British Antarctic Mission for 30 years. In August, Ukraine bought it for the domestic station Akademik Vernadsky (formerly Faraday).
In 1996, it was this icebreaker that delivered the first Ukrainian mission to the station.
On October 5th, the icebreaker arrived at the Odesa port. On October 29th, President Volodymyr Zelenskyy, during a visit to Odesa, announced that James Clark Ross had been renamed Noosphera, in honor of Academician Vernadsky's teachings about the noosphere.
Earlier, USM reported that in December Ukrainian scientists will go on a sea expedition on the new vessel Boris Aleksandrov (formerly Belgica).
Belgium handed over the vessel Belgica to Ukraine. It moored in the Odesa port on October 21st. Later it was renamed – in honor of Boris Aleksandrov, Director of the Institute of Marine Biology of the National Academy of Sciences of Ukraine, Corresponding Member of the National Academy of Sciences. Boris Aleksandrov died in 2019 during a fire that almost completely destroyed the building of the institute.
Photo: USM
---
You may also like