Illichivsk Shipyard completed the repair of the floating crane of the port of Chornomorsk
November, 19th, 2021 - 11:40
---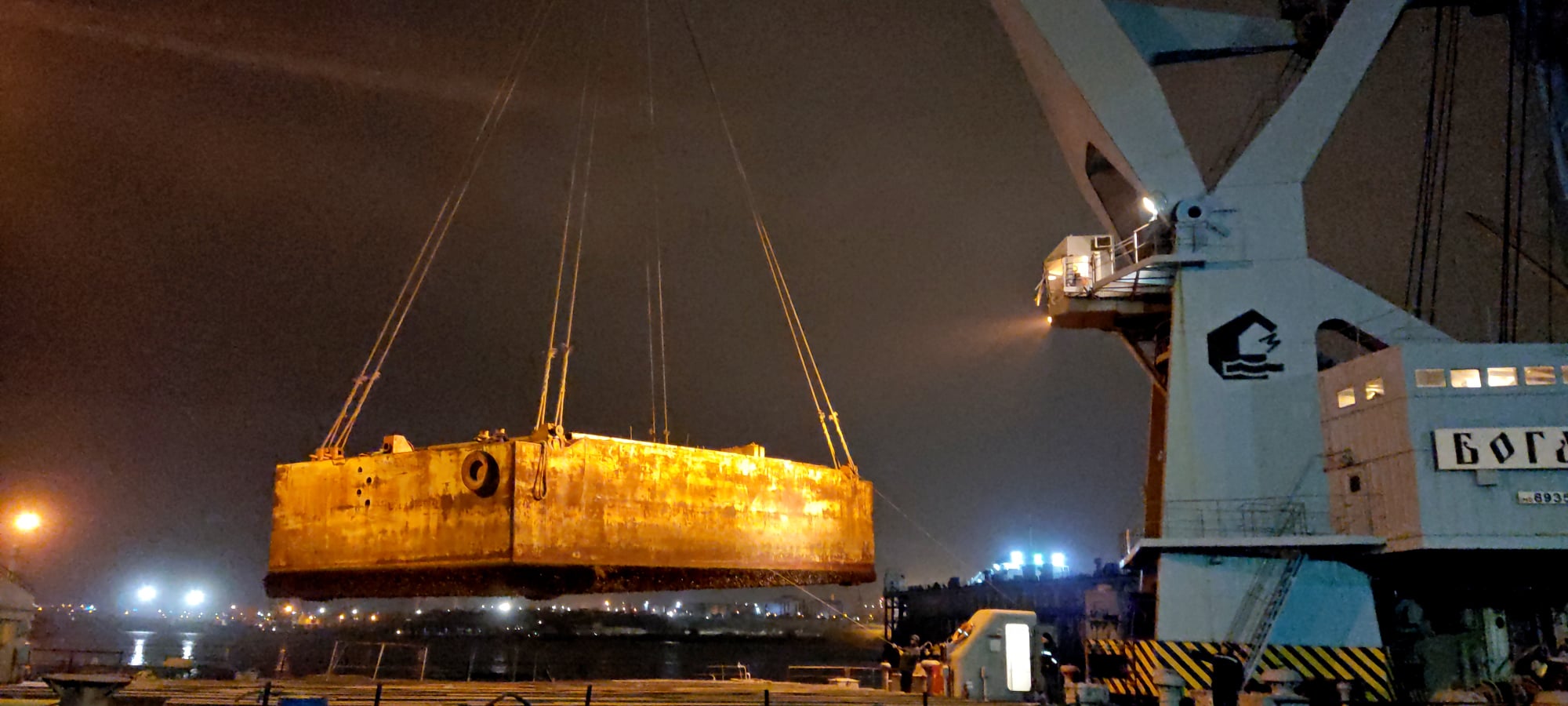 The floating crane Bogatyr of the Chornomorsk Port Authority was put into operation after the repair of mechanisms on the basis of Illichivsk Shipyard PJSC.
Now the floating crane Bogatyr is involved in bottom cleaning operations in the water area of ​​the seaport of Chornomorsk, the press service of the USPA reported.
"The main hoist mechanism (300 tons) of the crane was repaired. Further, the specialists prepared and adjusted crane equipment and mechanisms, tested the lifting machine with operational and test load with a gradual increase to 110/330 tons according to the test program agreed with the Register", the USPA press service noted.
As a result, the floating crane received documents from the Register of Shipping of Ukraine for the right to operate until November 16th, 2023.
Last time Bogatyr was modernized in February 2016. Then it replaced outdated engines with new diesel generators of domestic production. Also on the floating crane, lifting machines were installed for transshipment of grain cargo according to the "direct" option.
The floating crane Bogatyr was built in 1971 at the Sevastopol Shipyard named after Ordzhonikidze. This self-propelled marine crane is a unique structure. Its duty is 2000 hp.
With the help of a self-propelled floating crane of this class, it is possible to tranship heavy equipment weighing up to 300 tons, carry out ship-raising and special assembly work.
Bogatyr can transport 600 tons of cargo on its deck.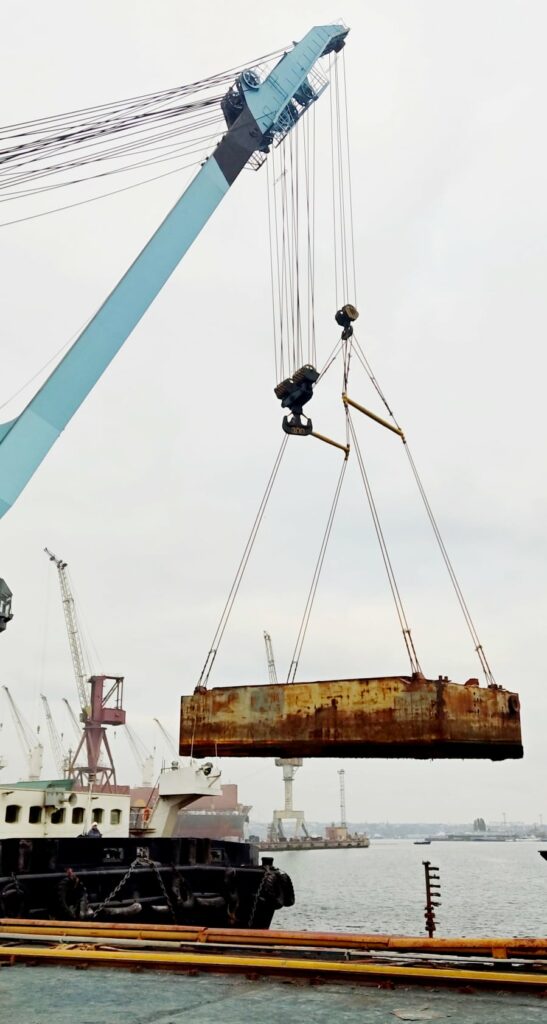 ---
You may also like