Keel of future Ukrainian ADA-class ship laid in Turkey
September, 8th, 2021 - 10:20
---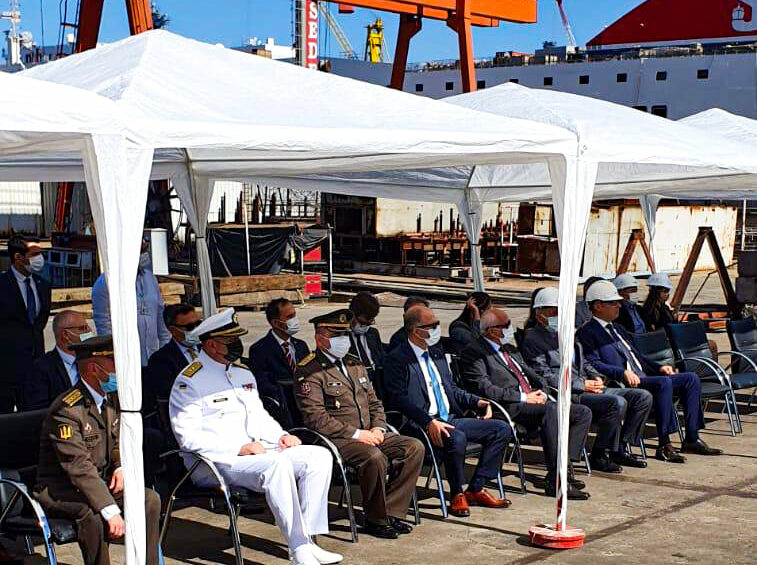 A solemn ceremony of laying the keel of a corvette-class ship for the Ukrainian Navy took place in Turkey.
The corvette was laid down at a shipyard in Istanbul, according to the press service of the Ukrainian Navy. The construction of the ADA-class corvette has been going on since April 28th, 2021, but according to Turkish traditions, only after the construction of a part of the sections and the hull, a solemn ceremony of laying the keel of the ship is carried out.
According to the existing agreements, in 2022 the corvette will be sent to Ukraine and in 2024 it will become part of the Ukrainian Navy.
"This is a landmark event for Ukraine and a significant impetus in the development of its Naval Forces," said Rear Admiral Oleksiy Neizhpapa. "All agreements with the Republic of Turkey are being implemented on time, and some of them are even ahead of schedule."
The contract for the construction of the ship was signed by the Ministry of Defense of Ukraine with Turkish companies in December 2020. The work was started after the Turkish side received an advance payment, and now the construction is proceeding according to the schedule.
As USM previously reported, the Ukrainian Navy has begun to form a crew for the first ADA-class corvette.
---
You may also like