Kherson is on the verge of a humanitarian catastrophe. Appeal from the Ministry of Foreign Affairs
March, 22nd, 2022 - 17:50
---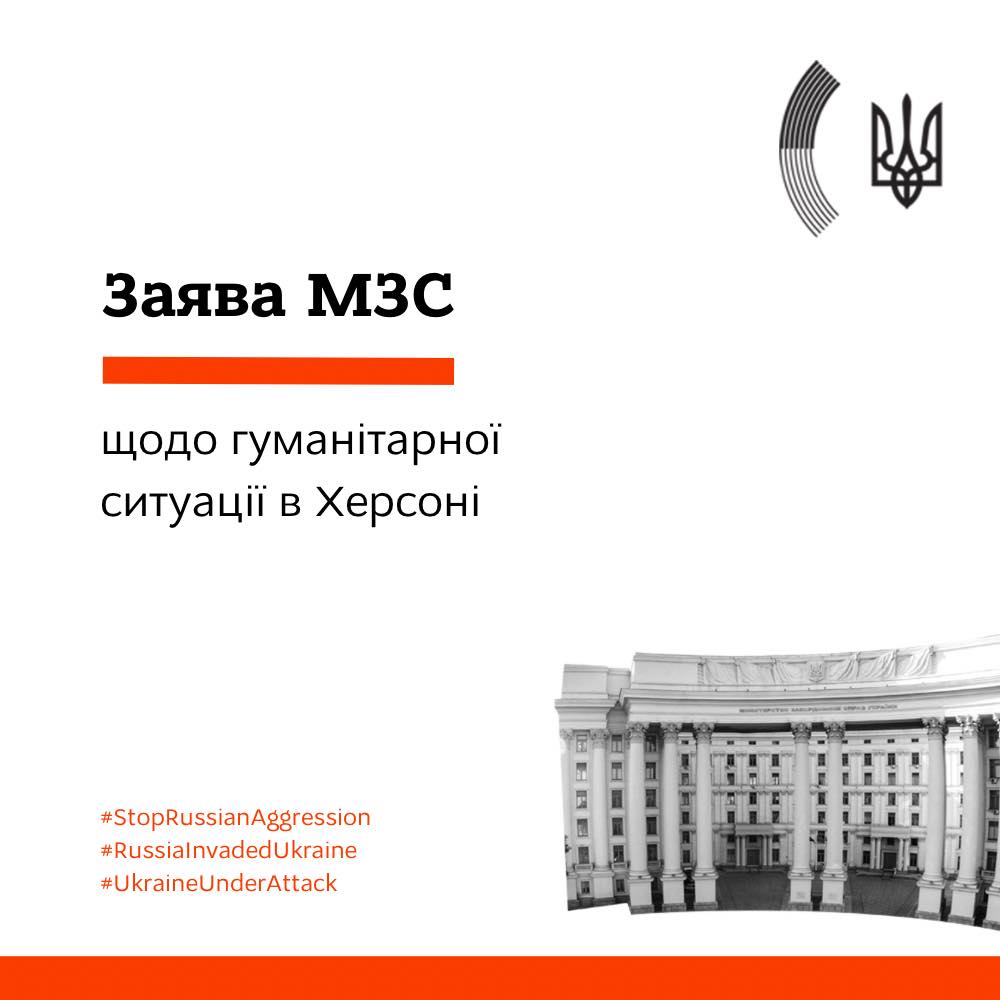 In early March, Russian troops occupied Kherson. Every day the situation in the city is deteriorating, the lives of civilians are under constant threat.
The occupants commit repressions against the inhabitants of the city. For example, on March 21, the Russian military opened fire on peaceful demonstrators on Svoboda Square, injuring an elderly man, according to the Ukrainian Foreign Ministry.
The invaders are trying to create occupying self-government bodies in Kherson.
The humanitarian situation is rapidly deteriorating. Because of the blockade, the city is critically short of food and medicine. Newborns who lack baby food and hygiene products, as well as seriously ill people, are in a special risk group.
There are also about a hundred foreign students in Kherson, primarily from African countries.
Despite the efforts of the government of Ukraine and international humanitarian organizations, the Russian Federation refuses to create a humanitarian corridor for the evacuation of citizens and the delivery of food. Every day the city is approaching a humanitarian catastrophe.
The Ukrainian Foreign Ministry calls on the international community to take decisive action against Russia, in particular, to introduce new painful economic sanctions to force it to lift the blockade of Kherson and other Ukrainian cities, to create conditions for the safe exit of Ukrainian and foreign citizens.
The Ministry also asks the governments of foreign states, whose citizens the Russian army is holding as hostages in Kherson, to increase political pressure on Moscow.
---
You may also like