Navy spokesman: Russia has already lost 15 ships and 12 were damaged
November, 17th, 2023 - 15:00
---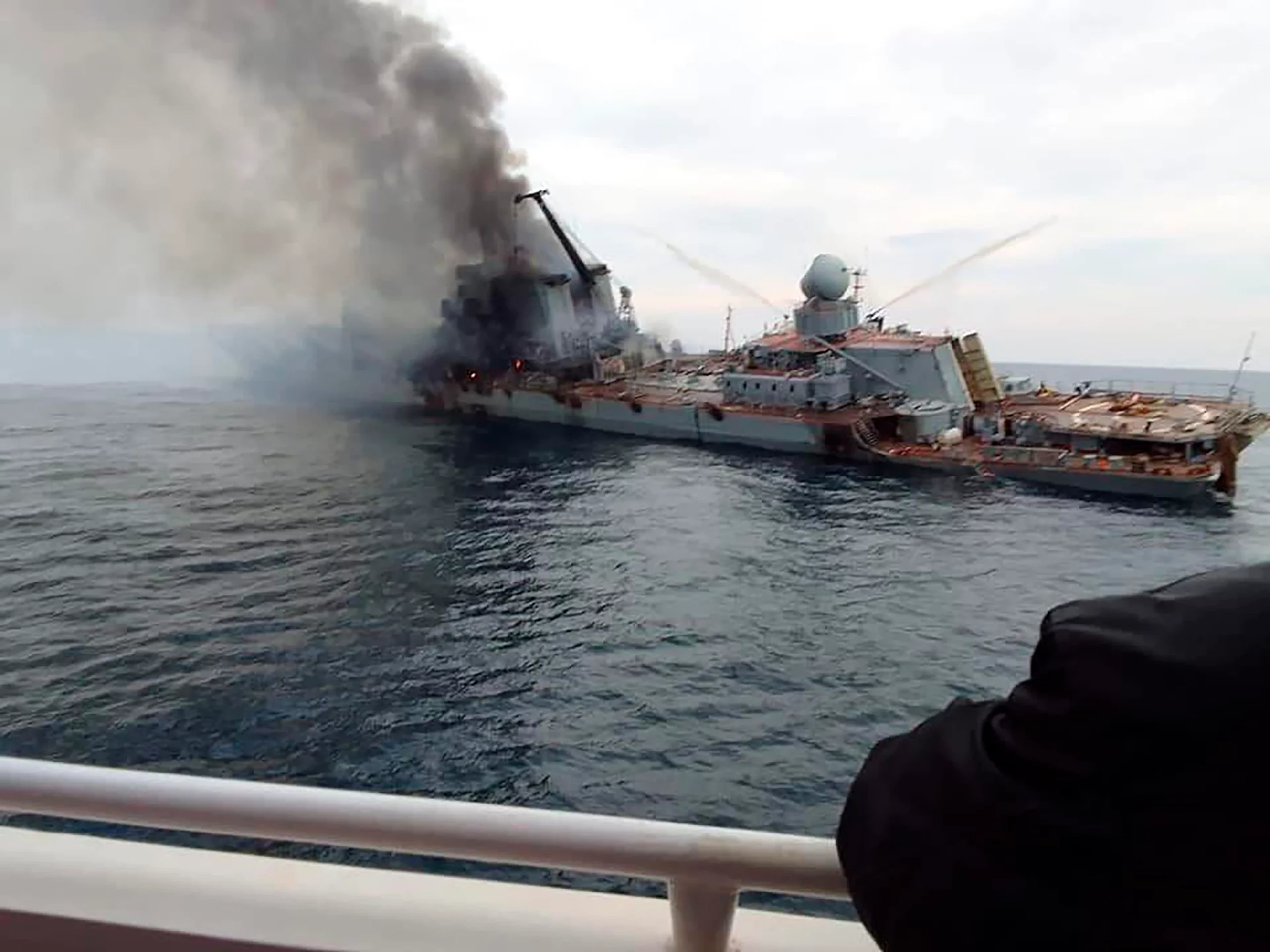 The Russian fleet suffered serious losses, in particular, 15 enemy ships were destroyed and another 12 were damaged.
"You can count those units that have already been disabled. These are 15 destroyed and 12 damaged enemy ships. Yes, of course, not all of this is the result of the work of our drones, but they also have quite a lot of damage to enemy ships. Therefore, we are in fact the drivers of this new type of naval warfare, and everyone recognizes this," said Dmytro Pletenchuk, the spokesman for the Navy of the Ukrainian Armed Forces.
According to Pletenchuk, in this sense, Ukraine shows a new level of application of unmanned systems.
"We have a separate brigade of similar drones that use surface and underwater drones. And not only for reconnaissance and demining, but also for destruction," said the spokesman of the Navy.
According to him, the capabilities of the Russians in the Black Sea have recently decreased significantly thanks to the work of the Ukrainian Defense Forces. The enemy is forced to stay as far away as possible and is significantly limited in his actions.
As the spokesman of the Naval Forces of the Armed Forces of Ukraine assured, the movement of Ukrainian forces in the direction of weakening the Russian fleet will continue.
---
You may also like