Panamax bulk carrier managed to pass from Yuzhny along the new corridor for vessels
February, 14th, 2022 - 20:30
---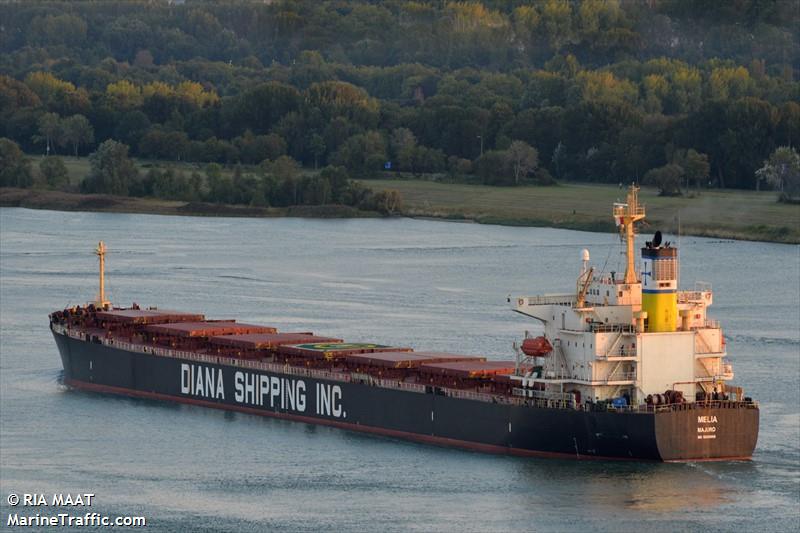 The Panamax bulk carrier managed to pass through a dedicated corridor in the 12-mile Ukrainian zone of the Black Sea. He left the Neptune grain terminal in Yuzhny.
"Right now, the bulk carrier Melia with a deadweight of 76.225mt and a draft of 12.85 m passed from the Neptune grain terminal in Yuzhny bypass route. This is the first Panamax vessel that successfully passed through the additional corridor," Andrii Stavnitser, co-owner of the terminal, wrote on Facebook. .
Earlier, he reported that, in connection with the exercises of the Black Sea Fleet of the Russian Federation and the naval "blockade", shipowners are already canceling or rescheduling calls of large vessels to Ukrainian ports.
Recall, the Ministry of Infrastructure of Ukraine reported that vessels should pass through a narrow section between the southeastern side of the Dniester Bank and the border of the exercises of the Russian fleet.
For reference: according to Stavnitser, Cargill was the shipper of the cargo on the Melia bulk carrier. According to MarineTraffic, the vessel is heading for Istanbul.
The bulk carrier is 225 meters long and 32.26 meters wide. The vessel was built in 2005 and sails under the flag of the Marshall Islands.
---
You may also like