Research vessel Belgica will arrive in Odesa in the coming days
October, 18th, 2021 - 20:35
---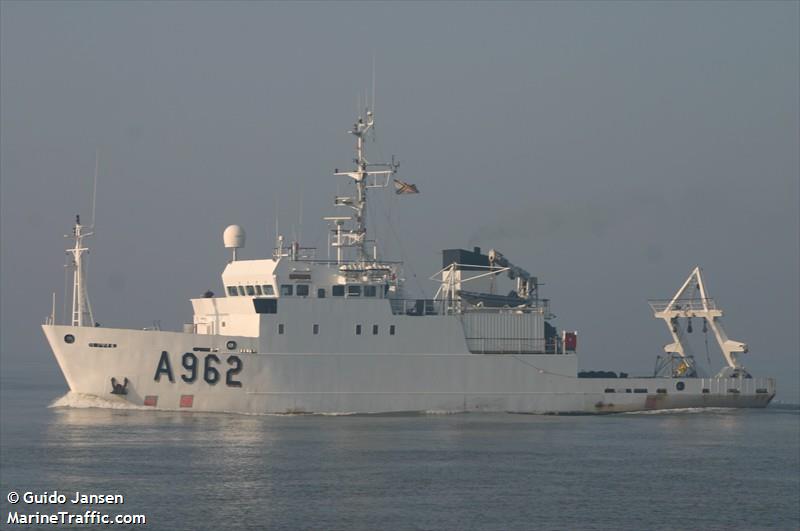 Research vessel Belgica, which Ukraine received from Belgium, is already in the Black Sea.
In Odesa, which will become the home port of the vessel, Belgica will arrive approximately at 13:00 on Thursday, according to Marinetraffic data.
The vessel left the Belgian port of Zeerbrugge on October 10th.

Belgica is to be placed at the disposal of the Ukrainian scientific center of Ecology of Sea.
Belgium handed it over free of charge, while Ukraine was the requesting party.
The vessel was built in 1984 and all this time was operated for science, as well as for practical research on the development of the sea shelf. In particular, in preparation for the construction of offshore drilling platforms and wind power stations.
The length of the vessel is 51.12 m, width is ten meters, draft is 4.6 m, displacement is 1200 tons. The cruising range is 20 thousand nautical miles (37 thousand km) at a speed of 12 knots (22 km/h). The maximum speed is 13.5 knots (25 km/h).
There are five laboratories on board (fisheries, hydrological, chemical, biochemical and microbiological). Crew – 15 people, scientific staff – 16 people.
In Ukraine, the vessel is intended to be used for scientific research in the Black and Azov Seas. Moreover, Belgian scientists are likely to take part in them. The transfer of the vessel to Ukraine will be organized and financed by the EU-UNDP project "European Union for Improving Environmental Monitoring of the Black Sea (EU4EMBLAS).
---
You may also like