The Armed Forces of Ukraine shot down another ship of the invaders
November, 5th, 2023 - 07:15
---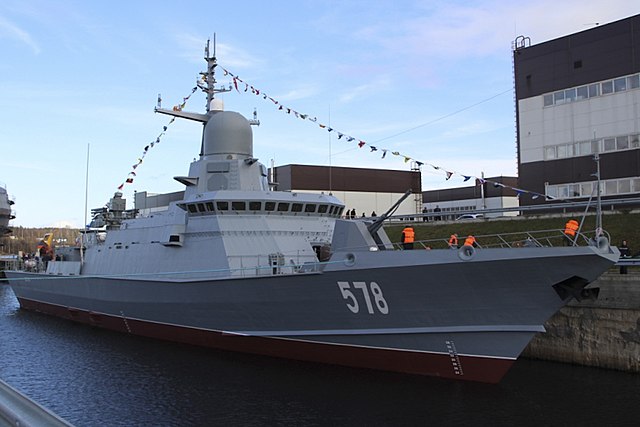 Defense forces hit the Russian ship "Askold" in Kerch.
On the evening of November 4, explosions rang out at the "Zaliv" shipyard in the temporarily occupied Kerch. According to available information, the small missile ship "Askold" was damaged.
It is reported that the ship was hit at least three times. This Kalibr cruise missile carrier is one of the newest ships of the Black Sea Fleet of the Russian Federation and has not yet had time to take part in combat operations.
In addition to 8 Caliber launchers, Askold has its own anti-aircraft system — the Pantsir-M air defense system and a complex of reconnaissance UAVs.
"He went through some final test work there, in order to then go out and fight against our country," Air Force spokesman Yuriy Ignat commented.
---
You may also like