The port of Riga received a container train with Ukrainian grain for the first time
October, 17th, 2023 - 14:50
---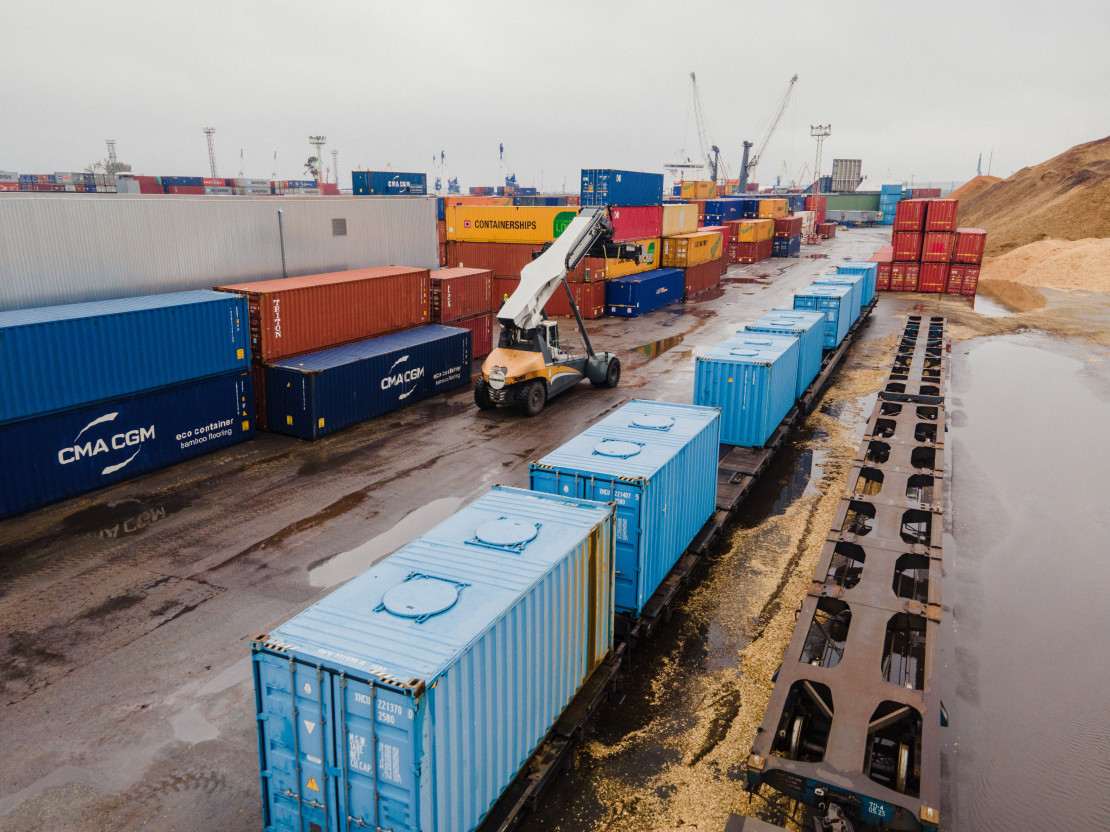 Last week, Rīgas Universālais Termināls (RUT) received and unloaded a test train with Ukrainian grain.
The products were delivered to the Riga Free Port by the subsidiary company of Latvian Railways — SIA "LDZ CARGO", reports Rail Insider.
So, 1,423 tons of rapeseed were sent from Ukraine in 54 containers. They were brought to the Kaunas intermodal railway terminal. There, the grain was loaded onto the platforms of SIA "LDZ CARGO" to continue the journey to Riga. Currently, Ukrainian rape is unloaded and stored in RUT warehouses.
The manager of the Riga Free Port, Ansis Zeltinsh, said that since the beginning of the full-scale war, the terminals of the port have been processing Ukrainian grain cargoes, but the latter still arrived at the port by road transport. The capacities of several terminals in the port of Riga allow receiving and qualitatively processing container trains with Ukrainian grain.
"We hope that this first test for the entire logistics chain will be successful and from now on we will regularly receive trains with Ukrainian grain at the port of Riga," said Zeltinsh.
---
You may also like