The Russian Federation withdrew most of its ships from the Sevastopol bays
October, 24th, 2023 - 13:30
---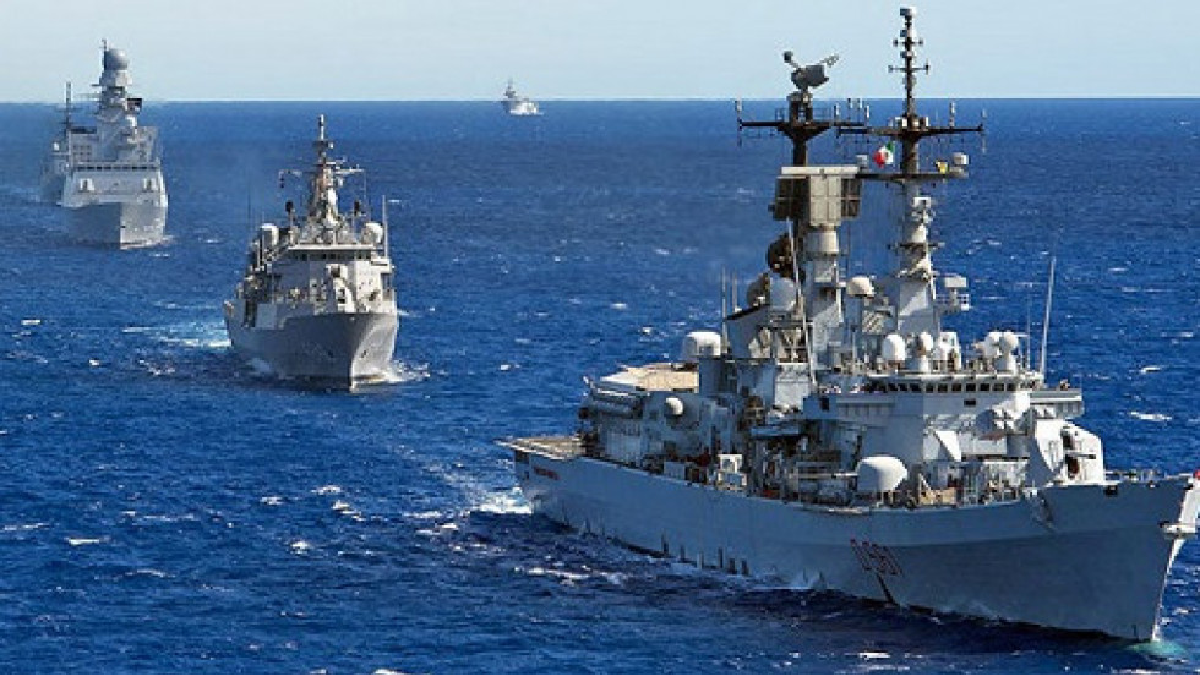 The Russians have already withdrawn most of the ships of the Black Sea Fleet from the temporarily occupied Sevastopol.
Most of the ships of the Black Sea Fleet of the Russian Federation left the bays of occupied Sevastopol. This was reported by the Crimean Wind monitoring group with reference to the data of OSINT researcher M. T. Anderson.
As of October 23, there is not a single Kalibr cruise missile carrier near Sevastopol.
Currently in the bays of Sevastopol there are 2 guard ships of project 1135 "Burevestnyk", 4 large landing ships, a small anti-submarine ship of project 1124 "Albatross", 1 small missile ship of project 1239 "Syvuch", 2 minesweepers and 2 reconnaissance ships "Priazovye" and "Ivan Khurs".
Another small missile ship of the "Syvuch" project is being repaired at the 13th ship repair plant.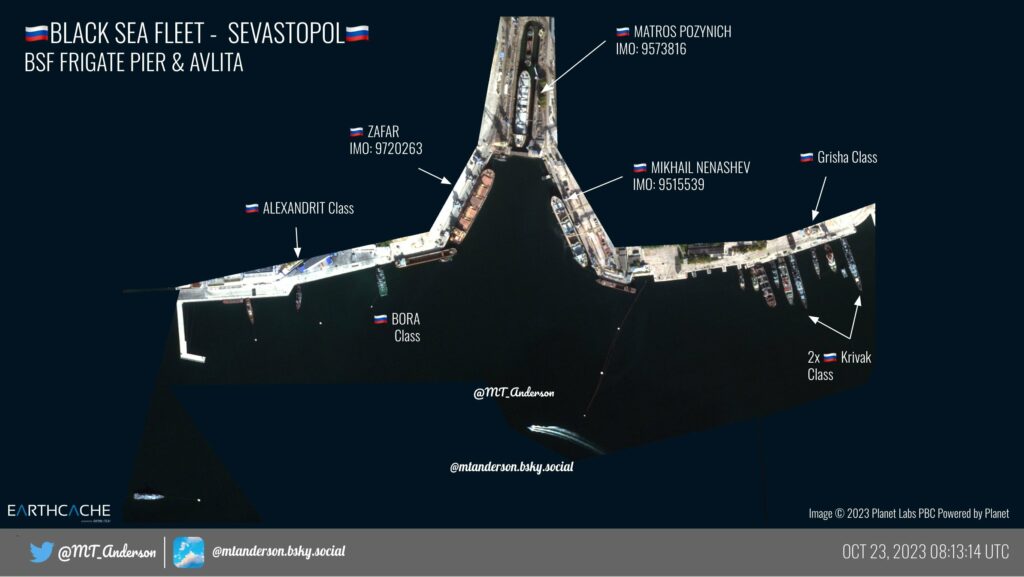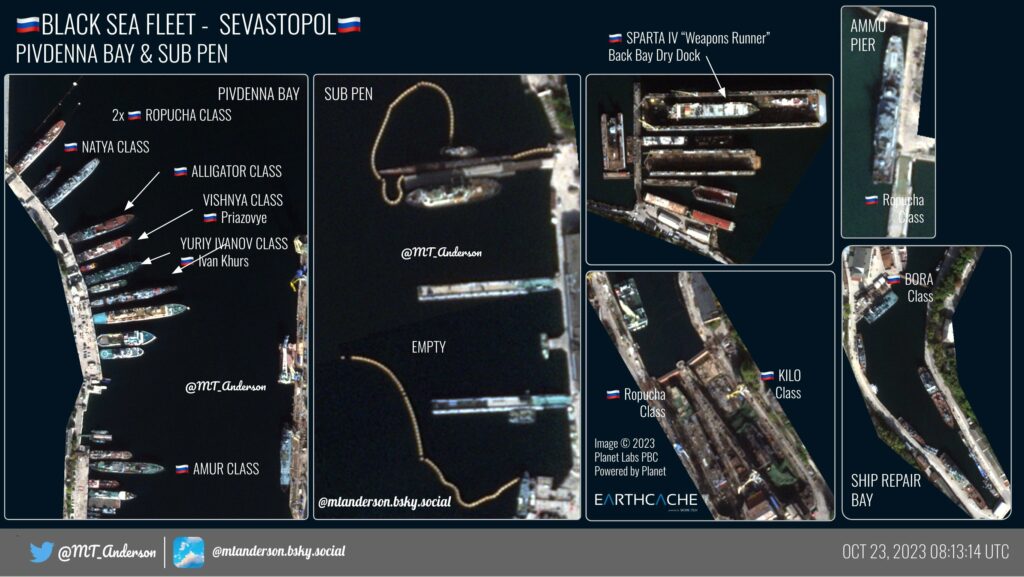 ---
You may also like