The ship's captain refused to go to Ukraine to avoid mobilization
October, 30th, 2023 - 12:00
---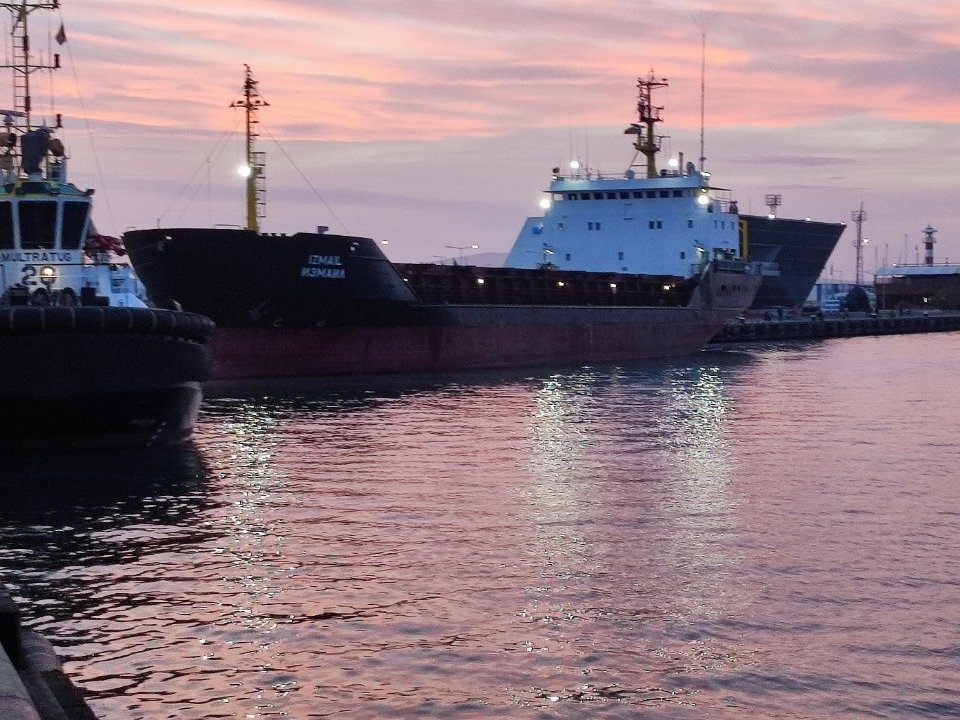 The captain of the Ukrainian vessel refused to leave Bulgaria for Ukraine, fearing mobilization. The crew had to leave the ship on their own.
The captain of the UDS Izmail vessel, Anatolii Bogatirov, refused to comply with Ukraine's order and declared disobedience in Burgas (Bulgaria), Flagman.bg reports with reference to sources in the Bulgarian State Enterprise Port Infrastructure.
According to information, the ship docked on October 22 in the port of Burgas, where it unloaded salt. There, the crew received an "emergency order to immediately head to Ukraine."
The captain refused to carry out the order, because he believed that they wanted to return the sailors to Ukraine "in order to mobilize and send them to the front" (the ship's crew were Ukrainians). Bogatyrov replied to his superiors that he was ready to take a course anywhere, except Ukraine. Since then, the ship has been standing in Burgas.
Almost the entire crew did not support the captain. On October 24, the sailors left the ship and went to Ukraine. In addition to the captain, there is currently one more sailor left on the ship who supported the chief.
The head of the Maritime Administration of Burgas, Zhivko Petrov, confirmed that the Ukrainian ship has been in the port for almost a week.
Initially, the dry cargo stood at the 12th berth, which was intended for loading and unloading operations. But when it turned out that the ship had become a "runaway" and was left with almost no crew, it was arrested as unseaworthy and moved so that it would not interfere with the work of the wharf. The vessel is currently at berth 2 in the open area of the harbor.
Also, "Izmail" accumulates debt for the port of Burgas every day. For each day of parking, the vessel owes 3,400 levs (over $1,836). As of October 28, the debt has already exceeded 20,400 leva (over $11,020).
Ukraine will soon send a new crew to Burgas for the ship. The publication notes that the captain may be tried if he returns to Ukraine. And if he decides to stay in Bulgaria and ask for political asylum, then, most likely, he will be refused, because Ukraine is not a dictatorship, but a democratic country that preserves freedom of speech during war.
The probability of receiving asylum in the West for the captain is also small, and leaving the ship entrusted to him will only worsen his situation.
---
You may also like