The story with the ship Donbass in the Sea of ​​Azov: what was it?
December, 10th, 2021 - 09:55
---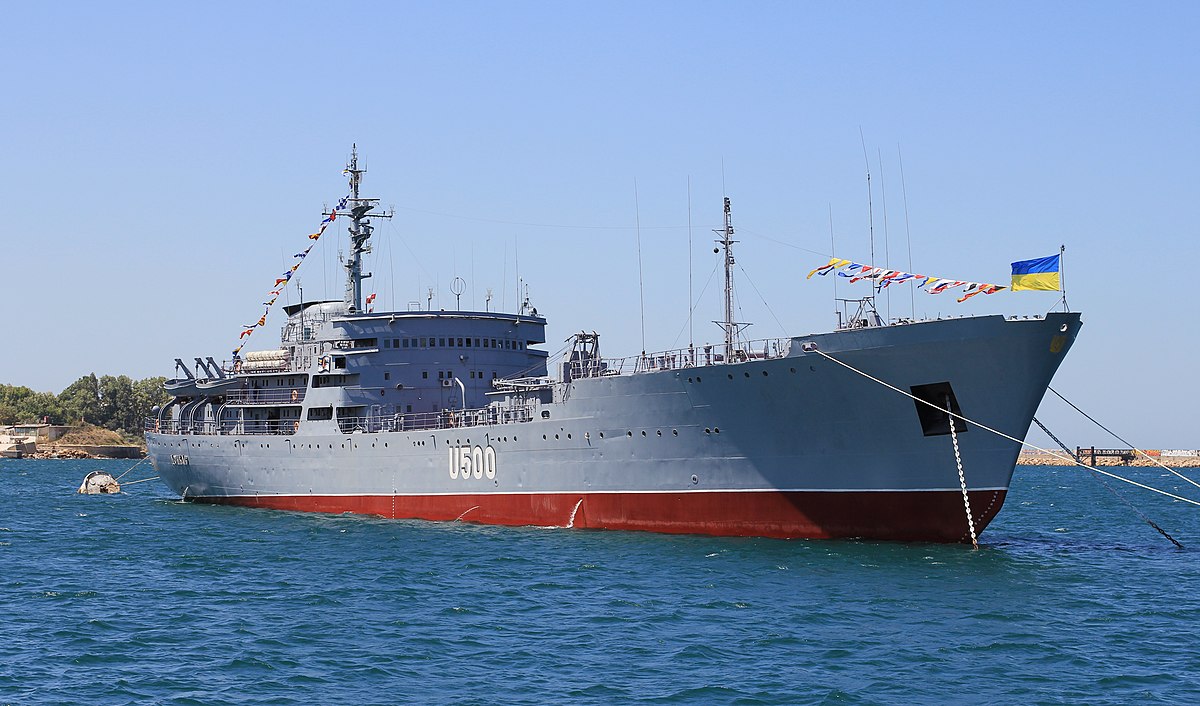 The FSB of Russia disseminated information that the Ukrainian ship Donbass allegedly entered the "sensitive zones" of the Azov Sea – according to the statements of the Ukrainian military, this turned out to be a fake.
On Thursday, December 9th, information that the ship of the Ukrainian Naval Forces Donbass allegedly entered the "sensitive zones" of the Azov Sea and "poses a threat to the safety of navigation" appeared.
"At present, Donbass is located at a distance of 18 nautical miles from the Kerch Strait, it does not fulfill the requirement to change the course. These actions pose a threat to the safety of navigation," the Federal Security Service of the Russian Federation said.
According to the intelligence service, on the morning of December 9th, the ship left the port of Mariupol and headed towards the Kerch Strait. At the same time, Ukraine did not apply for the passage of the strait.
Later, the FSB reported that the Donbass ship set an opposite course from the Kerch Strait. The intelligence service stated that it regards the actions of the ship's crew "as provocative and posing a threat to the safety of navigation."
The incident was commented on in the press center of the Joint Forces Operation.
"Regarding the fake statements of the FSB of the Russian Federation on the Internet. The Joint Forces Operation press service informs that the Ukrainian Navy vessel Donbass was not included in the sensitive zones. The ship performs tasks in its territorial waters. Currently, Donbass is returning to the base," the JFC said.
Ukrainian Defense Minister Oleksii Reznikov commented on the situation: "There was a provocative statement by the Russian side… this is our search and rescue vessel, without weapons, doing its job. It was located 18 nautical miles, it is more than 33 km in the ​​Azov Sea, which is a shared sea. That is, we were there on absolutely legal grounds."
The Minister also said that there was no danger for the crew of the Ukrainian ship, and the ship had already returned to the port.
In the evening it became known that dozens of ships had accumulated in the Kerch Strait region and were waiting for passage. At the same time, Rosmorrechflot reported that the bridge is working normally, and there are no traffic jams at the crossing.
Now, according to MarineTraffic, the situation in the Kerch Strait is as follows: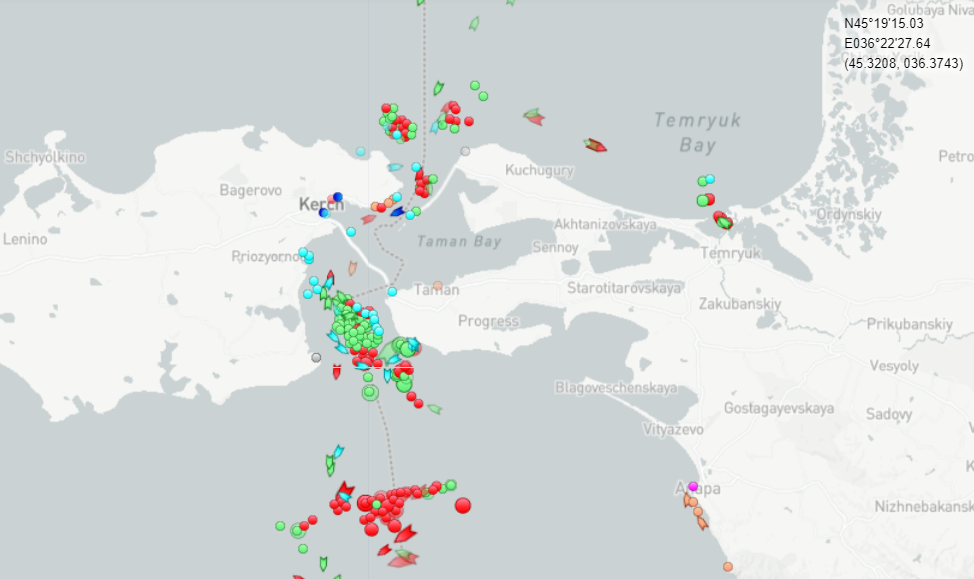 Reference: Donbass (formerly PM-9, Krasnodon) is a Project 304 floating workshop of the USSR Navy, after the partition of the Black Sea Fleet – a command ship in the Ukrainian fleet. Built in 1969 at the Szczecin shipyard in Poland.
---
You may also like