The US State Department: Russia's influence on the export of Ukrainian grain through the Black Sea will decrease in the coming weeks
September, 22nd, 2023 - 10:10
---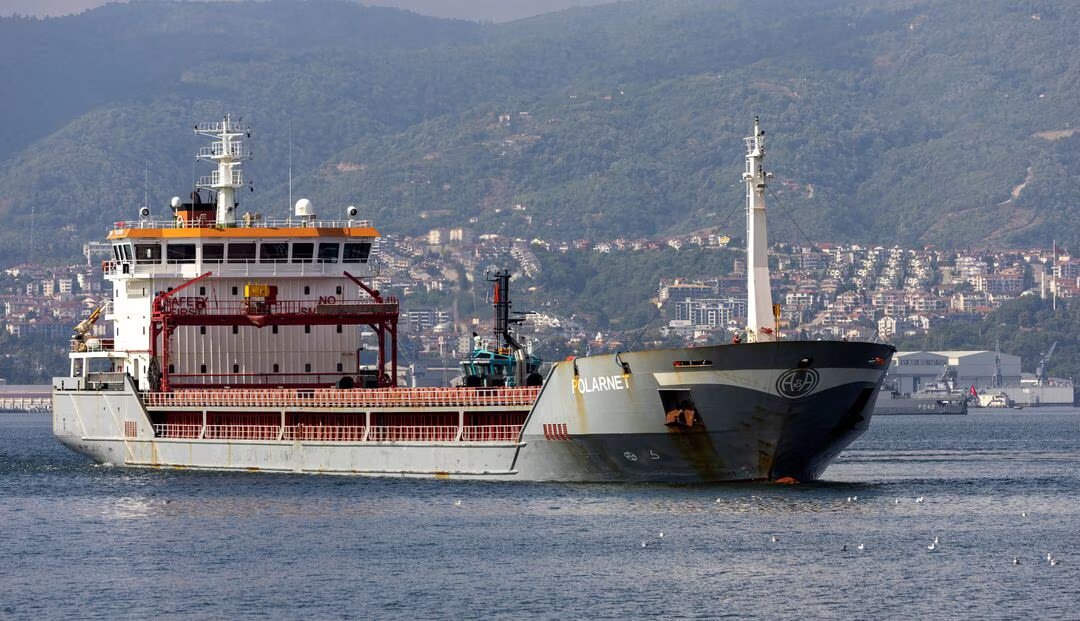 Photo: Polarnet ship carrying Ukrainian grain, Reuters.
Russia's levers of influence on Ukrainian grain exports through the Black Sea are likely to weaken in the coming weeks.
Russia's influence on grain exports from Ukraine via the Black Sea will decrease, as more ships will be able to leave Ukrainian ports, and rising costs may force Moscow to reconsider its withdrawal from the Grain Agreement.
This was stated by James O'Brien, head of the US State Department's Sanctions Coordination Office, Reuters reports.
Leaders at the UN General Assembly this week discussed efforts to restore the Grains Agreement, which Russia abandoned in July, he said.
Western countries accused the Russian Federation of using food as a weapon in the war. At first, the terrorist country withdrew from the Black Sea Grain Initiative, which helped reduce world food prices, and then repeatedly attacked Ukrainian ports and grain warehouses.
"Several factors will affect their calculations. One is that their influence will diminish. Now several vessels have already left Ukraine and remained in territorial waters," commented O'Brien.
The second factor is that Russian attacks on Ukrainian ships will have a negative impact on pricing. And this will lead to an increase in tariffs for policyholders and, accordingly, costs on the part of the terrorist state.
"Over the next few weeks, I think the factors that led Russia to believe that it would benefit from exiting (from the agreement, – ed.) will change," the senior official added.
---
You may also like