"There is no written instruction on how "get" to the finish line quickly and correctly," – Raivis Veckagans
---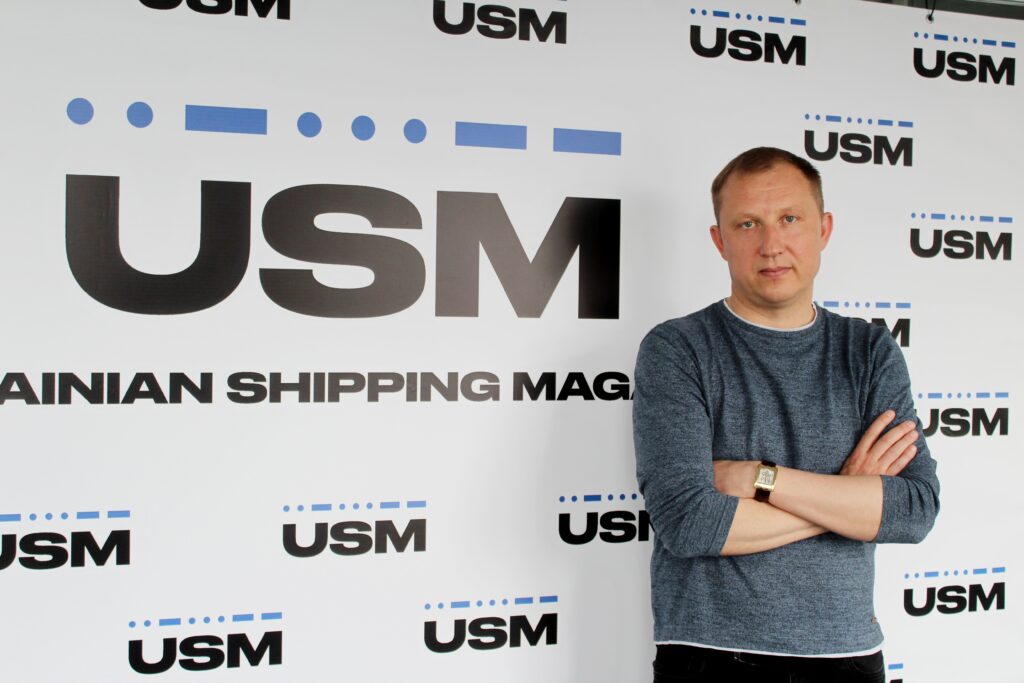 USM spoke with Raivis Veckagans, in the past – acting Head of the State Enterprise "Administration of the Sea Ports of Ukraine", and for the last year and a half – the managing partner of its own RV Transport Consulting.
Short biography: Raivis Veckagans is an economist by education, formerly CFO of Ventspils Commercial Port (2002-2005) and VK TRANZITS LTD (2005-2008), as well as vice president of Latvian Shipping Company (2008- 2010), Chairman of the Board at Riga Container Terminal (2011-2015), Rīgas Centrālais Terminals (2013-2015) and Riga Coal Terminal (2012-2017). January 2017 to January 2020 Raivis Vecgakans was acting Head of the State Enterprise "Ukrainian Sea Ports Authority" (USPA). Owner of RV Transport Consulting.
Now I look at many things in a new way, and I understand in detail some things that I did not see, while heading the USPA.
It has been a year and a half since you finished your job as a Head of the USPA and started working in the private sector. How can you characterize this period?
That time was very busy for me, as I got involved in a large number of interesting projects. But I'm glad that I stayed in the industry. When you are engaged in investments and projects not on the part of the state, but look "from the inside" of private activities, then everything is more detailed and understandable. Now I look at many things in a new way, and I understand in detail some things that I did not see, while leading the USPA. And, of course, I come across many challenges that accompany any entrepreneur who registers a company, attracts clients, comes into contact with the state and bureaucracy.
Why didn't you take part in the new competition for the post of the Head of the USPA?
Quite frankly, I thought that my appointment should be uncompetitive, because I think that in three years I still achieved results. But, unfortunately (or maybe already fortunately), our government – at that time it was still under Honcharuk (Prime Minister Alexei Honcharuk – ed.) – followed the path of the need for new people who would replace the old, because the old ones are no longer good for anything. Well, in terms of this scheme of changes, I decided not to participate in the competition, and left for the private segment.
How can you assess the situation in the USPA during the period of your leadership and now? What has changed, in your opinion?
I think that the USPA cannot be distinguished from other state-owned enterprises. Now, being engaged in the consulting business, I see that similar problems exist not only in one particular enterprise. Granted, the USPA is the flagship in the development of the port industry, but this does not mean that it stands out somehow. We know and see what trend exists today: the «interims» of all state-owned enterprises change regularly, there is no stability and strategic development. And the supervisory councils of enterprises are not that they do not change – they are not even filled to date. Accordingly, there is no constancy.
As for the evaluation of the results … Now the activities that began under me are continuing: the issues of concession and privatization, and issues of improving the work in the port from the point of view of safety, and issues of corporate governance. I would not say that, in general, something has changed. Another issue – the speed of decision-making and project implementation – this is a reflection of the public administration system. Unfortunately, everything is moving much slower here than necessary and than we would like. After all, time does not stand still, assets are not getting newer, and faster solutions are required.
But the USPA and its leadership cannot be blamed strictly. Decisions of the Ministry of Infrastructure, the Cabinet of Ministers, and legislative changes are also needed to achieve results in the industry… We can talk about a certain stability, but there is not enough speed. A positive example: at one time we took on the solution of the issue related to the determination of the boundaries of the water areas of seaports. It started in 2013 and lasted for a very long time. But if you look at the result – today a large number of new water areas have been approved, the issue of the port's borders is coming, albeit very slowly.
There is an opinion that starting a company means getting a bank account and setting up a business. But in reality it is not that easy. I personally went through this.
What difficulties did you face when starting your own company? How much financial management experience has helped? After all, taking control of an existing enterprise is probably easier than creating your own from scratch?
Probably, I will not say anything supernatural that would get out of the general understanding of the development of a startup in business. When you start a new project, you have to go through all these stages: creating a company from a legal point of view, raising funds, building a team, approving a business process and implementing it. In creating my own consulting business, I also went through all these stages. There is an opinion that starting a company means getting a bank account and setting up a business. But in reality it is not so easy. I personally went through this. I know and am sure that in other countries it is done like this (claps in his palms – ed.). Unfortunately, it is not done in our country "like this". This means that we need to work on it. Although there are positive aspects in separate management and registration systems, everything lasts quite a long time. As for the challenges, then, naturally, the main one is human resources. Let me give you an example from personal experience: when you just advertise and want to recruit people for work, a lot of people appear. But when you start choosing, you see that their qualifications are "lame".
Why did you choose consulting?
I have several business areas, and they are all related to ports. As for the main occupation, these are the processes associated with supporting investors – local or international – in the port industry of Ukraine, in which I have been working for more than 4 years. I think that in my situation it was right to continue doing what I can do, what I have experience in, while remaining in the industry. This was the basis for the decision.
On the other hand, now the state is undergoing processes that are just related to changes in the management system in the port industry. What I mean is: to date, the Port Development Strategy has been approved, the Transport Strategy has been approved, in terms of which projects for the concession of state stevedoring companies and privatization are being implemented. After the approval of the new Law on Concessions, the state actively invites local and international investors to enter Ukraine and invest through PPP instruments, which make it possible to participate not only in our port industry, but also in the railway and road. And in order to satisfy the need for specialists who understand the state management system and the private sector, I made a decision: on the one hand, I give myself the opportunity to stay in the industry, on the other hand, I can implement the business process. Now I am involved in supporting those clients who are concessionaires in the port industry, and those who are interested in the privatization of state stevedoring companies. For me, this is very interesting, because it turns out that the very strategy of implementation in this part of reforms in the industry I once proposed and accompanied by the state, and now me myself, together with clients, participate in its implementation. Now this is both a business process and a life in which I am trying to realize myself.
Do you personally participate in the client counseling process?
My business is not that big as to have the opportunity to build a large team and not do it personally. Moreover, I have the opportunity and contacts of all the necessary institutions and stakeholders, which I use to make the client's project take place as planned and in the planned amount of expenses. And therefore, of course, today I personally deal with all our clients who want to implement some investment projects specifically in the port industry. If the number of projects and the amount of work will increase – of course, there is a team that can work independently. But many processes (for example, concession projects) are pilot ones. There is still no written instruction on how to "get" to the finish line quickly and correctly. Therefore, firstly, now it is necessary to participate in these processes personally. Secondly – interest, which is just as important to reach an outcome.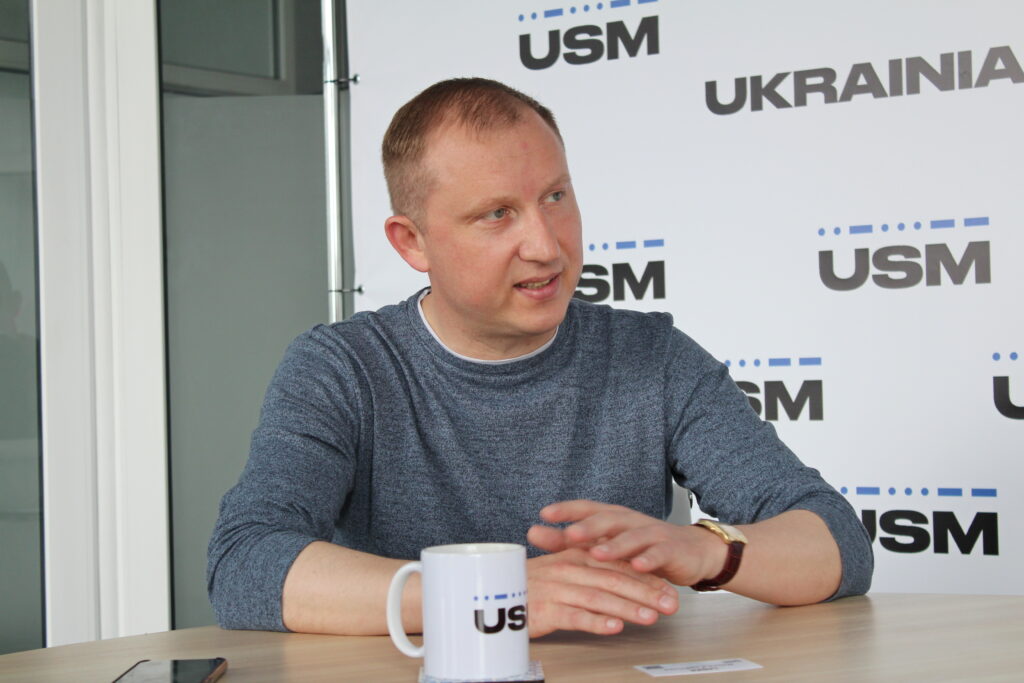 What niche services does your company offer?
Our company offers services in three main areas. The main one is the port segment. We are also now actively involved in marketing with potential investors in road concession projects. There are processes associated with possible PPP (public-private partnership – ed.) projects in the railway industry. And, of course, we work with investors and see at what stage we can accompany them.
In terms of support, our expertise is based on three areas. This is GR – management and support of the client in relation to the state management system (local government, Ministry of Infrastructure, Cabinet of Ministers), since many issues are directly related to this. The second is legal support in relation to the same stakeholders. In addition, now we are increasing our competence in the framework of technical support, we provide technical and engineering services. Each project involves a certain investment, by which I mean the implementation in the form of the construction of an object. In the port, these are, to a greater extent, terminals, access roads, and railway components. Therefore, now we have strengthened our team with appropriate specialists. It means that now we can provide this service as well.
And the third direction concerns the market: if the client needs to make a decision about the volume of investments, their structure and, in principle, the payback of the project, then we do market research, traffic flows and give the opportunity to make a decision based on this information. In general, the railway, ports, roads are our industry. And services – GR, legal advice, technical support and market study (market analysis – ed.). I don't want the range of our services to be too wide, because then you lose your competence. In general, to summarize briefly, we offer consulting services in the framework of investments and PPP projects in the maritime, road and rail segments.
How did the USPA react to the fact that you "took" two of its specialists with you?
Well, I think not, because only a few people from the USPA work with me. The USPA has 8 thousand employees, so I think there is no problem here.
I am very glad that I am a small part of such a large project, because for me it is both experience and gaining new knowledge.
The project for the concession of the port of Olvia by the Qatari company QTerminals is a fairly successful case. What was it like advising such a large company?
In terms of a cooperation project with Qatari investors, I am implementing the part that is aimed at managing the process during the transition period, precisely from the side of an expert in the port industry. Here I do not have such a wide range of services, but this project itself is the first and rather large-scale one. Therefore, Qatari investors, using their understanding of the management of such projects, attract new specialists. My part relates to their support in relation to Ukraine in the transition period.
As for the complexity of the project itself, I would like to say that everything is happening in terms of cooperation with the state. The client is now in the process of a transition period, and by the end of the year must fully accept all assets, according to the concession agreement, and I think that everything will be completed on time. The difficulty, most likely, lies in the fact that at the moment something new is happening for all the participants of the "race": for the Ministry of Infrastructure, for local authorities, for the investor himself (in terms of business in Ukraine), for the company's management, for employees and for the entire industry. Therefore, the process is not so much complicated as it is interesting. It will be possible to analyze everything in detail after the project is launched. Now only the first stage is being implemented within the framework of a large 35-year period. Then there will be construction processes, and this is no less interesting. I am very glad that I am a small part of such a large project, because for me it is both experience and gaining new knowledge. Moreover, I am sure that at the end of this stage we will experience only satisfaction from the achieved result.
Concession and privatization of ports. What is more profitable for the state, what is more profitable for business?
This is a very good question. I fully support the strategic vision that the state should completely move away from stevedoring activities. Moreover, I am based on my personal experience of work not only in Ukraine, but also in other countries, where the private stevedoring business was successfully developing, which brought income to the state. This is also confirmed by the activities of private port operators in Ukraine: international companies, global and local grain traders, container terminals. Because they have experience, they have capital, they have a speed of decision making. And this is positive for the state, since investments come in and new jobs appear. And, for example, for grain traders, exporters of metal and ore, there is an opportunity to get better and cheaper services. This is how the economy is built. The state, represented by the stevedoring company, unfortunately, does not withstand the competition, but only interferes.
This should have been done a long time ago: either to sell the stevedoring companies, or to give it to a concession, but bring all operators to a common denominator. If it is the private segment – it should be only private. This is not a question of the country's security, it is not a question of the fact that the state gives something to someone for free. This is secondary. First, you need to understand that this is the right decision. The strategic task is to get the state out of this segment, and I fully support it.
Which is more profitable: privatization or concession? For starters, the facts. Some ports, one might say, have already died. Such as Ust-Dunaisk, Skadovsk, Belgorod-Dnestrovsky. There is a problematic situation in Chernomorsk: soon there will be nothing to sell or give on a concession. In Skadovsk, the state stevedoring company generally has five people, the Skadovsk state enterprise over the past year handled only 5 thousand tons. There is no port. For a long time it was necessary to do something with it – either sell it or give it on a concession. And this fact indicates that the decision is already late. In addition, the state cannot implement investment projects, because there is a financial plan, there are many interests, the leadership is changing … Everyone knows about these problems. With regard to concession or privatization, each investor sees it differently. Probably, if I made a decision, I would sell all state stevedoring companies in Ukraine, either in whole or by dividing them into parts. I believe that this gives more protection to the investor. But the state could not make a decision to sell everything, there was no political will, but something had to be done. And the second option was proposed – a concession. In terms of the concession, there is a mechanism for protecting investments, but the benefit depends on how the feasibility study will be built, on what conditions the state sets forth.
My opinion: I would sell small ports, give medium ports to a concession, for large ones I would sum up feasibility studies and offer privatization or concessions, assessing the specific situation. It is necessary to move in this direction, and very quickly.
One of the projects listed on your company's website is the privatization of the Belgorod-Dnestrovsky port. What are the prospects for this object for business? At what stage is the project now? Are there potential investors already?
Small ports, which have lost a lot of customers and volumes, which already have very old assets and which require investment, are put up for sale. Yes, the process is taking a long time. But today they have been transferred to the State Property Fund, and the state stevedoring companies of Belgorod-Dnestrovsky, Skadovsk and Ust-Dunaisk are in preparation for the sale at an auction, in terms of the small privatization. And that's a bright side.
If we take the Belgorod-Dnestrovsky port, then, from my point of view, with the volumes and depths that exist there, it has no prospects. And it is not worth hoping that an investor will come, ready to resume large cargo flows there and plow millions of dollars in investments. But in order to reanimate the assets and leave some jobs, the port needs to be put up for sale as soon as possible, otherwise it will simply close. I would not say that there are many investors who are eager to buy out the Belgorod-Dnestrovsky port, there is no such thing. But I know that for each of these small ports there are some interested parties who are attracted by these assets in different directions, not only in transshipment activities. I am sure that when the object is put up for sale, there will be those who will be interested in taking part in the auction and buying assets at an affordable price.
Final question. In 15 years, you have gone from an accountant to a well-known entrepreneur who not only started his own business, but also took an actual participation in an infrastructure project important for the whole country. What have you learned from experience over the years?
I would not say that I am a great entrepreneur, since I am at the stage of implementing business projects. Not all of them are successful, but in the port industry and in logistics, I really learned to understand how to assess risks in investment projects. There is extensive experience in relations with stakeholders of cargo flows, in investment processes, which makes it possible to move further in this direction and develop oneself in the transport industry. I plan to continue working in this region in the future, from the Baltic Sea to the Black Sea. Business is changing, the same transit flows that have now gone to Russia for geopolitical reasons are changing, and the entire Baltic region suffers from this … It is necessary to change. And, perhaps, the most important thing here is the speed of decision making. And also the people you work with. You need to change according to how the economy changes. Probably, I will save finances for the implementation of some project. Moreover, today the money supply in the world economy is very large, but there are not enough good projects. And this should be the main focus. It is necessary to assemble a team and prove that risks can be managed and can be earned. In general, I am very glad that I have been working in logistics management projects, in sea projects for 15 or even 18 years. These are the traffic flows that are the backbone of the economy. Each country has its own characteristics, but today I feel comfortable in the private segment in Ukraine. We will continue to work and, together with partners and clients, implement projects in order to bring success to both the company and the state as a whole. In any case, I hope that the period of instability in state governance in our industry has passed very much, and with the arrival of a new minister, there will be a more stable and effective development of those processes, the reform of which has been started, and this will provide an opportunity for business to develop. And people who have been in this sector for a long time, like me, will be able to implement their projects.
Interviewed by Olga Gorbenko.
---
You may also like