Ukraine may start importing LNG from the terminal in Klaipeda
December, 17th, 2021 - 15:35
---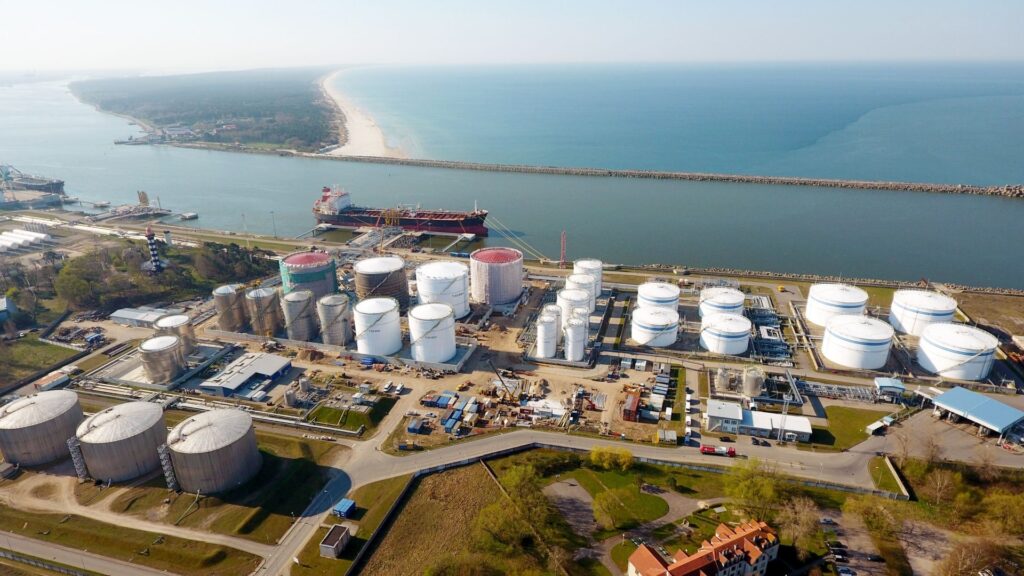 Ukraine is considering the possibility of importing liquefied natural gas from the Klaipeda LNG terminal after the start of operation of the Lithuanian-Polish gas pipeline GIPL (Gas Interconnection Poland-Lithuania).
Energy Ministers of Lithuania and Ukraine Dainius Kreivis and German Galushchenko are looking for ways to realize this opportunity by the end of the decade, Interfax reports.
As noted in the Ministry of Energy of Lithuania, Ukraine has recently "faced challenges in the field of energy supply and security".
The GIPL gas pipeline is due to start operating in mid-2022. The total length is 508 km (165 km in Lithuania, 343 km in Poland).
The approximate cost of the project is about EUR 500 million. It is expected that GIPL will enable more efficient use of the Lithuanian gas transmission system, as well as the Klaipeda LNG terminal. More than 60% of the cost of the pipeline is financed by the European Union.
The operator of the LNG terminal in Klaipeda is the Lithuanian-controlled company Klaipedos nafta. The company controls oil terminals in the port of Klaipeda, as well as several terminals for liquefied gas.
Earlier, USM reported that the port of Klaipeda would stop the transit of Belarusian potash fertilizers. This is due to the sanctions announced by the United States against Belarus on August 9th.
---
You may also like