Ukraine signed a memorandum with Karpowership regarding the use of floating thermal power plants
January, 26th, 2023 - 14:30
---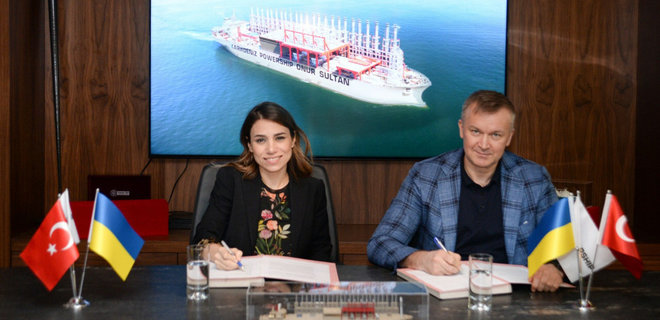 State energy trader JSC "Energy Company of Ukraine" signed a memorandum of understanding with Turkish Karpowership.
The memorandum will promote the use of floating thermal power plants with a capacity of 500 MW in the interests of Ukraine.
According to Karpowership's statement, the company's power plants will be able to meet the electricity needs of 1 million households in Ukraine.
One of the main options is the placement of floating ships in the ports of Moldova and Romania, as well as the supply of electricity to the Ukrainian grid through these countries. Karpowership and ECU will hold negotiations with the authorities of Romania and Moldova regarding the implementation of this decision.
As a reminder, Karpowership owns a fleet of 36 floating power plants that can be connected to the power grid in less than 30 days.
---
You may also like