A Belgian research vessel will arrive in Odesa (VIDEO)
September, 14th, 2021 - 11:00
---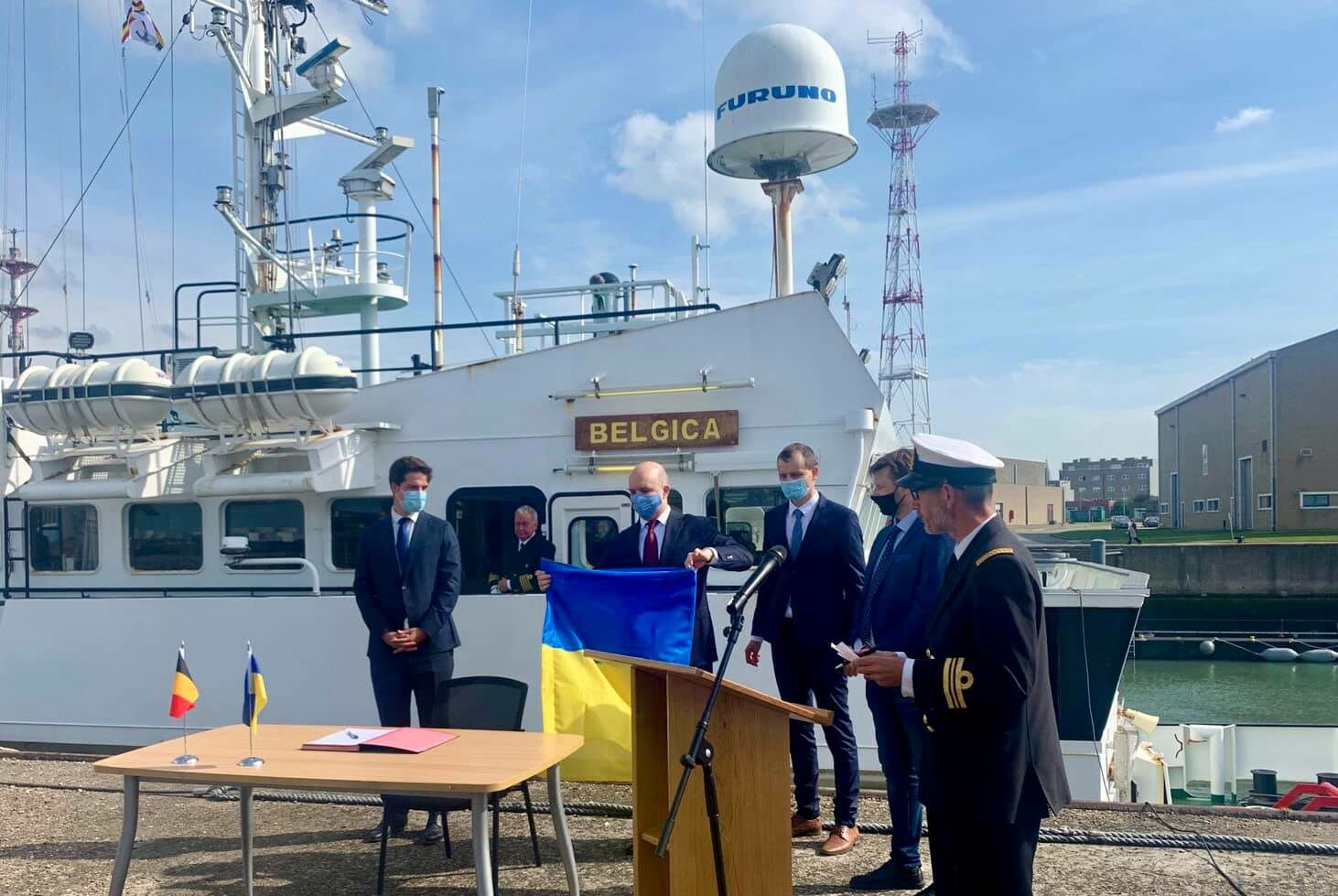 Ukraine received from Belgium the research vessel Belgica, which will help strengthen environmental monitoring of the Black and Azov Seas.
On September 13th, at the naval base in the Belgian city of Zeebrugge, a solemn ceremony of transferring the research hydrographic vessel Belgica to Ukraine took place.
The vessel will conduct research on the Black Sea regarding pollutants, plastic and microplastic pollution of surface water, then at the level of 3 meters and bottom sediments, which will become the basis for scientific conclusions about the quality of these waters.
"Ukraine has signed an Association Agreement with the EU, and one of the objectives of this document is the implementation and realization of the European Directive on Maritime Strategy. This vessel will help Ukraine fulfill its obligations and improve the condition of the Black and Azov Seas," said Roman Abramovskiy, Minister of Environmental Protection and Natural Resources of Ukraine.
"This vessel has done a good job in the interests of Belgium and world science. It functioned reliably for over 37 years, spending more than 200 days at sea annually, covering a distance equal to several round-the-world voyages. We are glad that now it is in waiting hands, it can be useful for Ukraine, including for conducting research in the waters of the Azov and Black Seas, and will also serve science," added the Secretary of State for Reconstruction and Strategic Investments, responsible for science policy, Deputy Minister of Economy and Labor of Belgium Thomas Dermin.
In July, Ukraine and Belgium signed a Memorandum of Understanding in the field of water protection and reproduction and rational use of water resources. Thanks to the memorandum, the Belgian side handed over the research vessel Belgica to Ukraine free of charge. It is noted that the vessel, built in 1984, is in good condition and has unique built-in equipment, for example, precision echo sounders.
---
You may also like