A new record of the monthly cargo turnover in the port of Chornomorsk
November, 3rd, 2021 - 16:35
---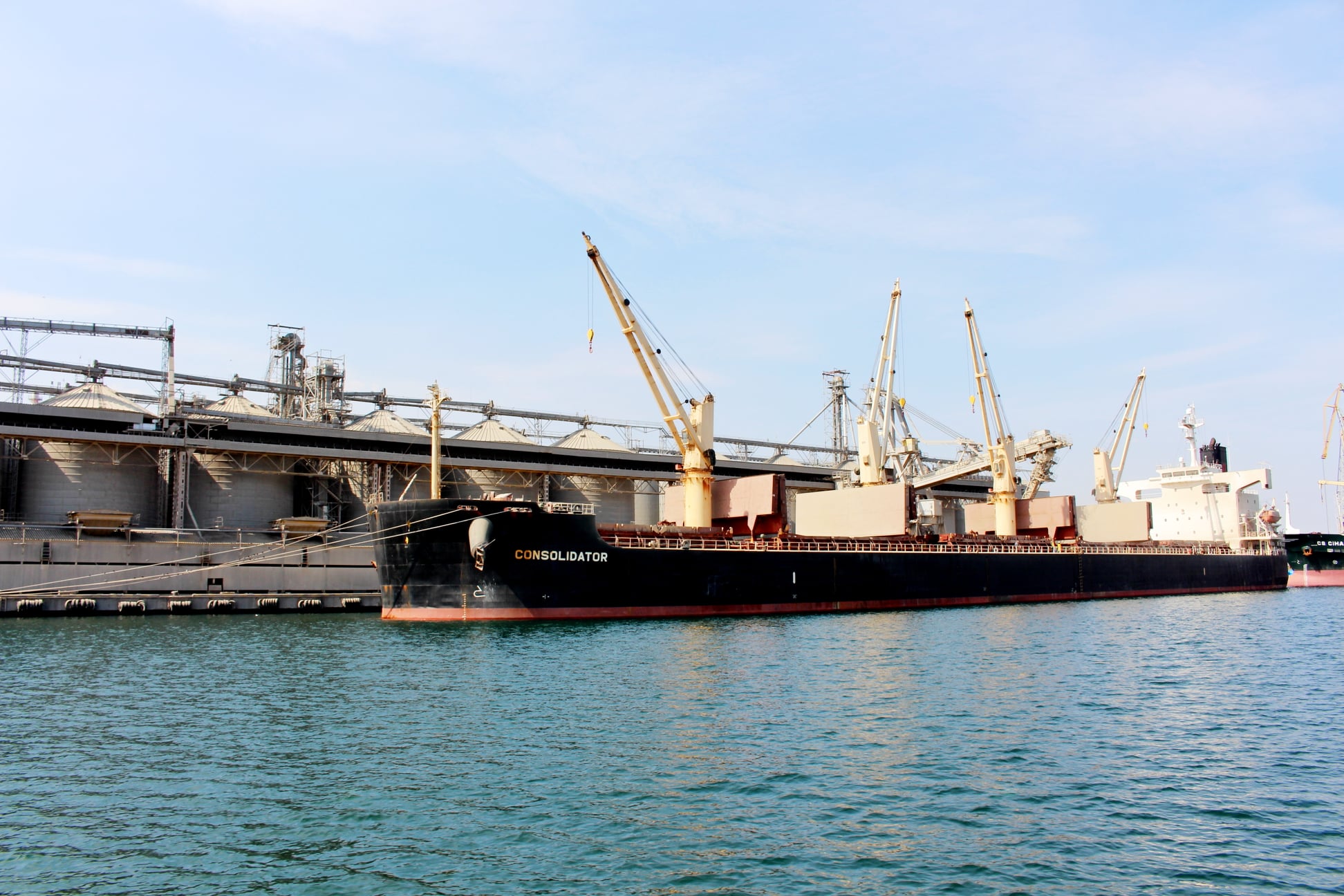 In October, port operators of the Chornomorsk seaport handled 2.72 million tons of cargo. This is a record indicator of the port's monthly cargo turnover, it is 38.6% higher than in October 2020.
In the structure of cargo turnover in October, the following types of cargo are in the lead:
grain – 1.547 million tons or 56.9% of the total cargo turnover;
ore and other bulk – 377 thousand tons or 13.9%;
heavy vehicles – 272 thousand tons or 10%;
containers – 86 thousand tons or 3.2%;
bulk vegetable oil – 78 thousand tons or 2.9%.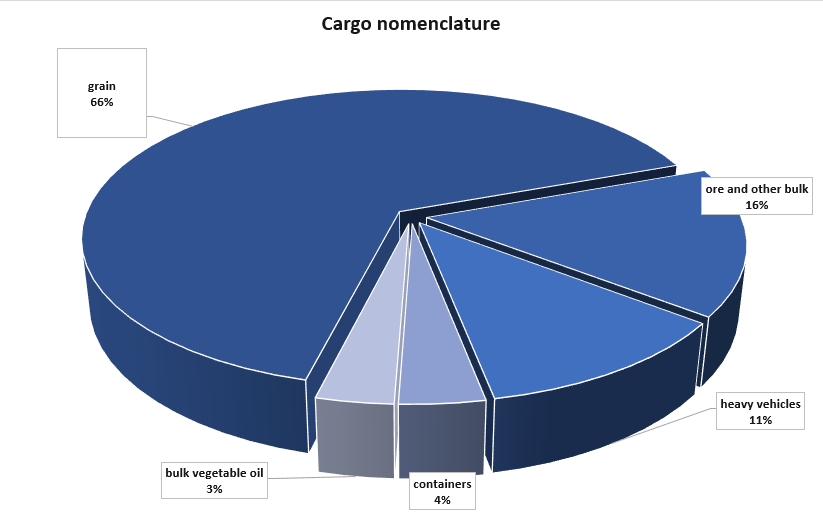 The largest transshipment volumes were demonstrated by the following operators:
Transbalkterminal LLC – 1.038 million tons or 38.2% of the total cargo turnover;
Illichivsk Grain Terminal LLC – 364 thousand tons or 13.4%;
SE "CSP "Chornomorsk" – 351 thousand tons or 12.9%;
Chornomorsk Fishing Port LLC – 308 thousand tons or 11.3%;
JV Risoil Terminal LLC – 236 thousand tons or 8.7%.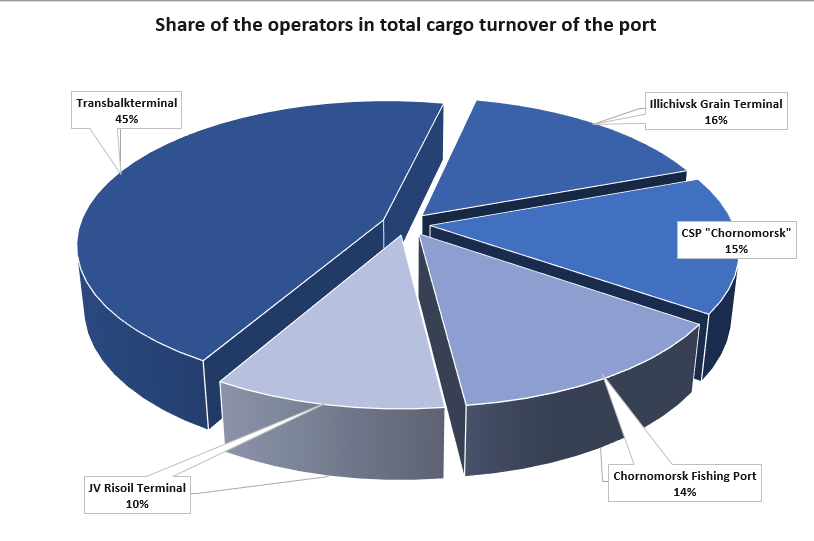 During October, 158 vessels were handled in the seaport of Chornomorsk, which is 18.8% more than in October 2020.
"For 10 months of this year, the cargo turnover of the seaport of Chornomorsk amounted to 19.8 million tons, which is 2% (381 thousand tons) more than last year for the same period," the press service of the port administration summed up.
---
You may also like