A Russian ship is again taking out stolen Ukrainian grain from Crimea
November, 15th, 2023 - 15:20
---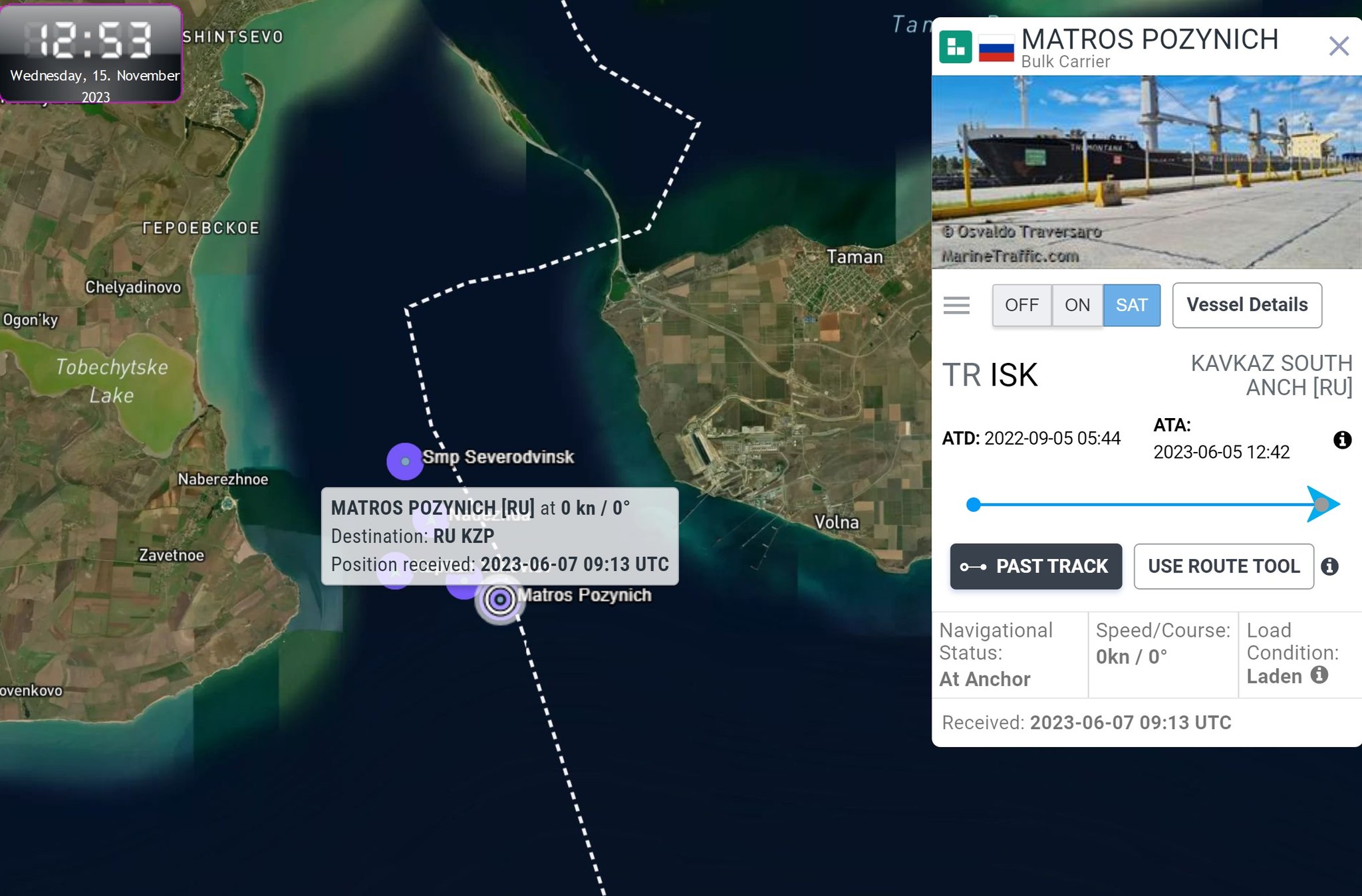 A Russian ship loaded with more than 27,000 tons of wheat left occupied Sevastopol.
On Wednesday, November 15, the bulk carrier "Matros Pozynych" (IMO: 9573816) under the flag of the Russian Federation left occupied Sevastopol, reports the journalist of the information portal Kateryna Yaresko.
The vessel left after loading 27.5 thousand tons of wheat at the Avlita grain terminal. The bulker is likely headed for Syria.
As previously reported by USM, the court ordered the arrest of four vessels that carried out illegal activities in the Crimea. Among them, "Matros Pozynych", "Mykhailo Nenashev", "Matros Koshka" and another Syrian ship systematically enter the closed port of Sevastopol. In this way, Russia uses Crimea as a "grey zone" for the transportation of grain, which it illegally seized in Ukraine.
---
You may also like