Another anti-aircraft missile defense system in Sevastopol could be hit by the Armed Forces of Ukraine
September, 23rd, 2023 - 17:15
---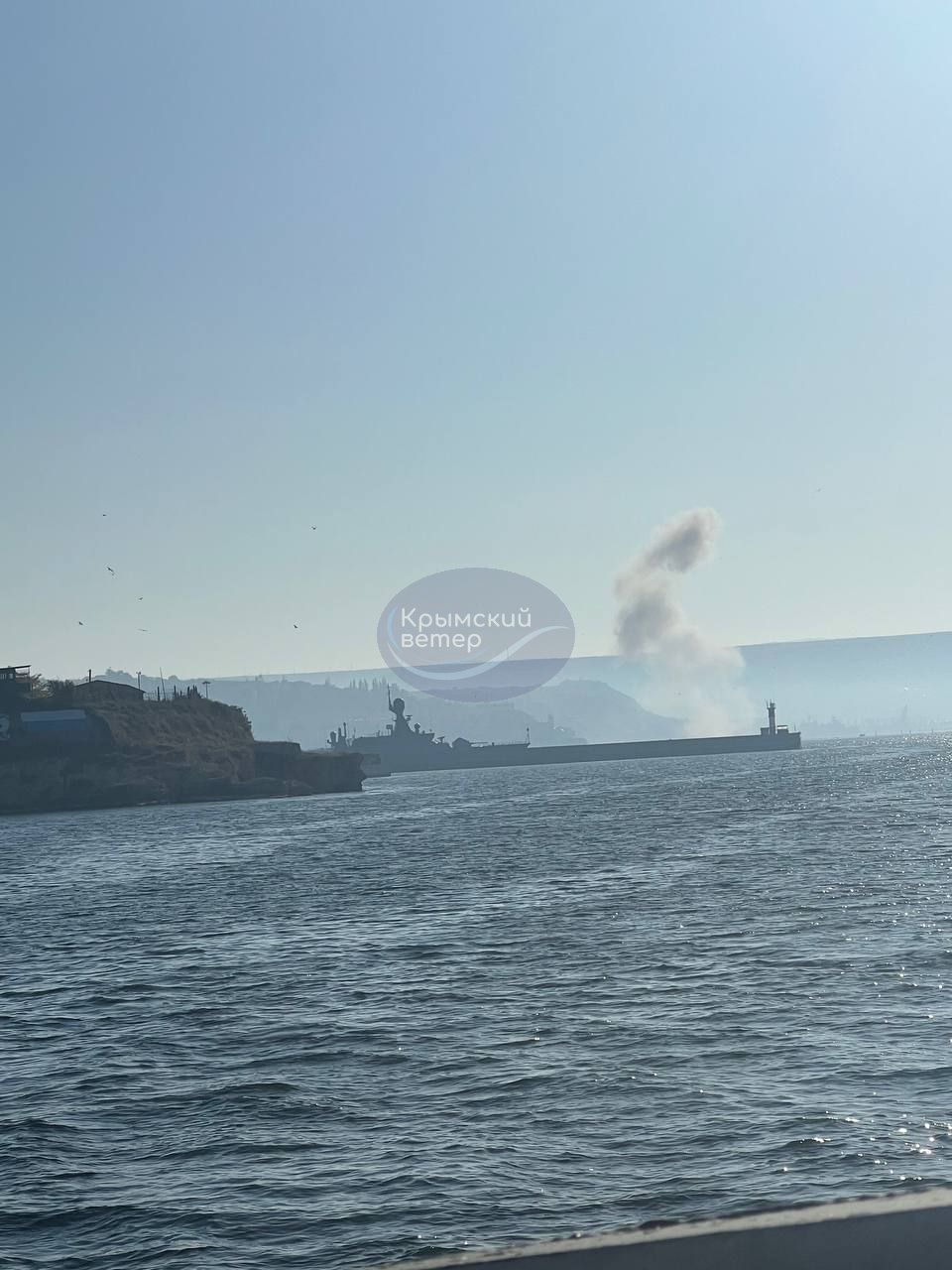 The Armed Forces probably attacked the "13th ship repair plant of the Black Sea Fleet" in Sevastopol.
On the morning of September 23, an explosion rang out in Sevastopol in the area of Troitskaya Balka. According to local mass media, there is an explosion near General Zhidylov Street. Shipyards and the 13th ship repair plant are located in this area, where the occupiers' vessels are repaired.
It is currently unknown whether the projectile hit the Ship Repair Plant buildings. The so-called head of the annexed Sevastopol, Mikhail Razvozhaev, said that Russian air defense forces allegedly shot down a missile, its debris fell near the pier in Suharnaya Balka (on the other side of Sevastopol Bay from Troitskaya Balka).
At the same time, Crimean Telegram channels publish photos showing smoke in the Suharnaya Balka area.
Earlier, the Armed Forces hit the Ordzhonikidze Sevastopol Shipyard in the Southern Bay. As a result of the attack, the occupiers irretrievably lost an amphibious assault ship and an underwater missile carrier.
---
You may also like