COVID-19 in the ports of China again: what should Ukraine prepare for?
---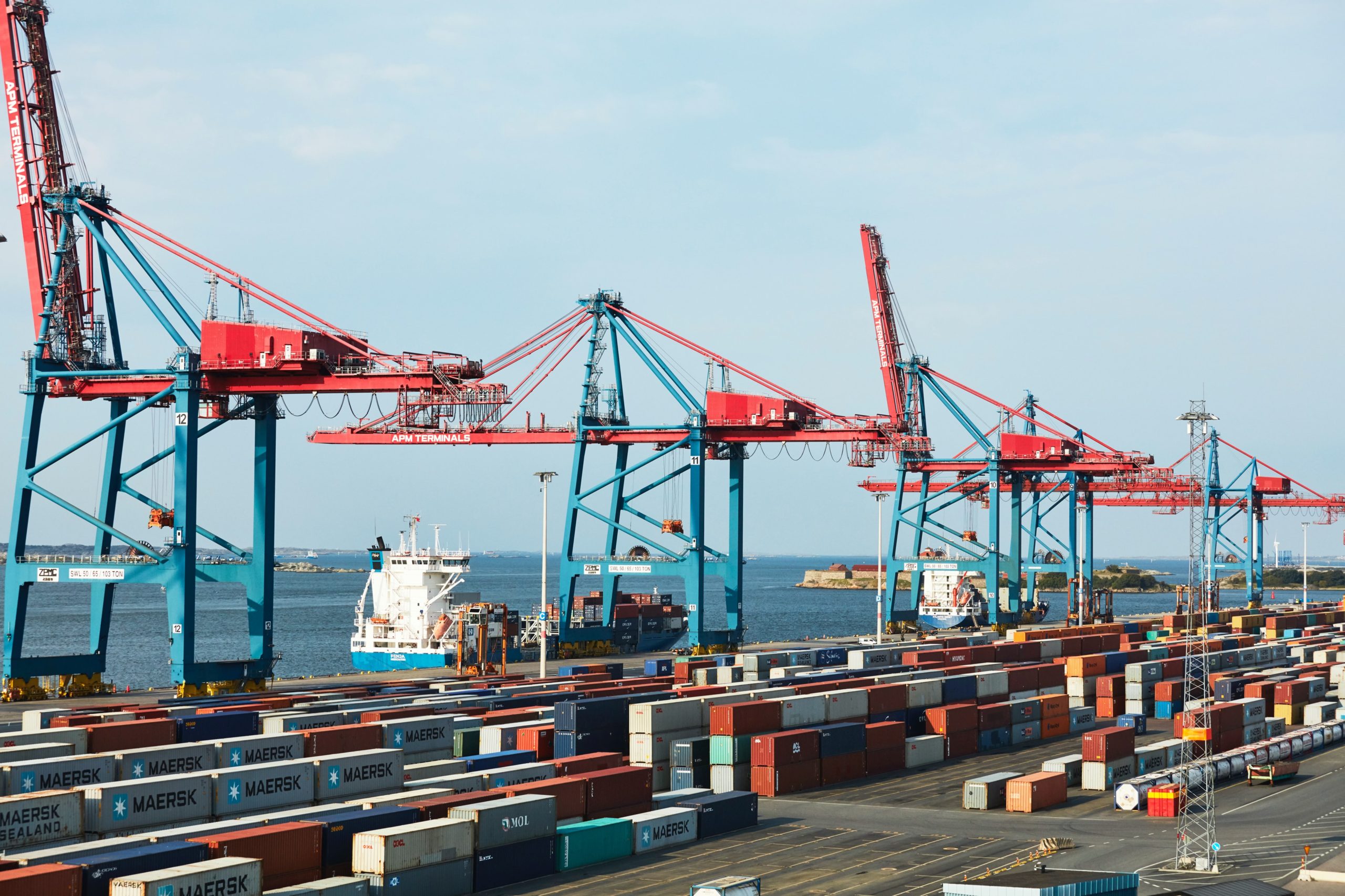 Today, more than 300 container vessels stand by at the approaches to ports around the world. The reason is in the supply chain disruptions caused by the coronavirus pandemic, in particular in southern China. USM has spoke with the Ukrainian representatives of ZIM, CMA CGM and Maersk to find out how this will affect our country.
A new outbreak of COVID-19 in one of the main centers of the global container trade – China's Guangdong province – has caused disruptions in the work of major ports in the south of the country. The Yantian Terminal in Shenzhen was closed from May 25th to May 31st. Now the port administration has launched part of it, returning the productivity of about 30%, but this is still not enough. According to experts, disruptions in the global container trade may be more serious than the blocking of the Suez Canal in March by Ever Given.
"The blocking of Suez affected 55 thousand TEU per day. But it only lasted six days. And in Yantian, we are talking about at least a couple of weeks, and the situation is developing and spreading to Nansha and Shekou," Lars Jensen, General Director of the Danish consulting company Vespucci Maritime, analyzes the situation.
Container monitoring platform Seaexplorer, created by Kuehne + Nagel, reports that congestion at ports occurs worldwide.
"Shippers are better off increasing inventories as supply chains are now too tight and delays are high and consumer demand will remain strong," said Otto Schacht, executive vice president of maritime logistics at Kuehne + Nagel.
Sea-Intelligence CEO Alan Murphy has also commented on the situation. According to him, previously, the excess capacity of ports acted as a buffer, which made it possible to cope with most of such failures, but, given the fact that transport networks are very stretched now, each additional failure increases the backlog of approaches.
Murphy believes that global container line networks are now "stretched thinner" than at any time in the past, due to congestion and container shortages. And the Sea-Intelligence chief's forecast is not encouraging: the industry is approaching a peak season without buffers, and we should expect that to last for at least a year.
What do analysts say?
Simon Heaney, senior manager of container research at Drewry, has pointed out that bottlenecks and delays in ports around the world are a symptom of a broader supply chain disruption associated with the pandemic, which has triggered changes in consumer habits and decreased productivity in internal logistics.
"This is clearly a global problem and will take time to resolve," Heaney said, suggesting that the industry must find the best way of solving this problem and avoiding repeating this harmful scenario.
Even consumer retail chains suffer from vessel congestion. For example, the American retail chain Home Depot, the third largest importer in the United States, has entered into a charter agreement for a container vessel to transport its own goods. The company made this decision amid disruption to supply chains around the world, container shortages and rising costs.
"We will have a vessel and it will be exclusively ours," said Ted Decker, President and COO Home Depot. "The container vessel will operate exclusively in the interests of Home Depot."
"Other retailers also have to go a long way to stock up and prepare distribution centers to keep up with consumer demand as the economy recovers from the pandemic," The Loadstar writes. "For customers, the logistics problems of retail translate into a lack of inventory, long product delays and high prices."
According to Andrey Sokolov, founder of Ukrainian Shipping Magazine, the disruption in the work of Chinese ports has led to a global disruption in the schedule and missed voyages, which aggravates the situation with space on vessels and resembles a "domino effect".
The expert also notes that it is necessary to take into account such a problem as the lack of container vessels themselves.
"Amid the problems caused by the coronavirus, a lot of container vessels were sold for scrap in 2020. It turns out that if earlier there was a problem in the world that there were not enough containers, now there is simply not enough vessels," said Andrey Sokolov.
For reference: in only seven months of 2020, container vessels with a total capacity of 152.8 thousand TEU were scrapped, which is 26.3% more than during the same period in 2019. Experts from BIMCO noted an increase in the volume of recycling in the two summer months of 2020, while in spring these volumes were relatively small. The main reason pointed out by BIMCO is restrictive measures in connection with the coronavirus pandemic.
"According to various forecasts, the situation with congestion in ports and a shortage of ships will last at least until the end of 2022 or even until 2024, when new ships ordered by the lines will enter the market," Andrey Sokolov summed up.
How will this affect Ukraine?
As Andrey Kuzmenko, director of ZIM Integrated Shipping Ukraine Services, told USM, if vessels and containers are stuck in congestion, they will also reach Ukraine with a delay.
"When exporters from China want to ship cargo to Ukraine, there will be a shortage of vessels, which at that moment will be idle in other ports. Accordingly, tariffs will not be reduced; we can also lose part of the cargo turnover," shared Andrey Kuzmenko.
Alexander Shchekin, CEO of CMA CGM Ukraine, has also commented on the situation for USM.
"The situation will definitely affect Ukraine. There is a problem with access to berths in the ports of China, from where one of the Ocean Lines services comes from, which serves Ukraine. Due to the idleness of vessels there, delays occur: at least, violation of the schedule of vessels," said Alexander Shchekin.
According to the expert, so far it has been possible to avoid missing ship calls. But, if the downtime in the Far East exceeds a week, in any case, the schedule is violated. And it is difficult to fill the gap by adding another vessel – there are simply no vessels of this class on the market.
"The delays will affect at least the delay of ships to Ukrainian ports, in the worst case, the so-called blank sailing will happen. This is a sailing pass in China, respectively, an empty week here in Ukraine. Now this has not happened, but the risk remains," has added Alexander Shchekin.
According to the expert, most likely the situation will affect only the delays of vessels, and now a catastrophic decrease in the volume of imports to Ukraine should not be expected.
Svetlana Balaban, head of sales for the Black Sea countries at Maersk Sealand, has told USM that problems in China will definitely have consequences in Ukraine.
"The main part of imports to Ukraine is China. In particular, now there are few empty containers: the arrival of imports to Ukraine is decreasing, respectively, the output of exports is also decreasing," the expert said.
According to Svetlana Balaban, Ukraine is now experiencing a season of low exports – the grain is practically over, the oil has run out. And Ukraine should go through the current situation calmly. True, if the problems in China continue for a couple of months, then in September, when the high export season begins in Ukraine, we will experience a shortage of empty containers.
"One of the reasons, in addition to the coronavirus, is that now the Yantian port is practically standing still, operating at 30% of its capacity and handling few containers. Yi Yantian has entailed nearby ports, because it is trying to redirect cargo to other places," said Svetlana Balaban.
According to the expert's forecasts, if Yantian begins to work fully in the coming weeks, as a couple of months ago, the problems will decrease, but this does not guarantee that the global situation will improve. If the situation drags on for longer, then this will have a significant impact on Ukraine.
"But it's still important to note that the supply chain was initially impacted by the pandemic. And then Suez and Yantian," Svetlana Balaban summed up.
What will happen next?
To summarize, a new strain of coronavirus is currently attacking Guangzhou. A separate outbreak of the "normal" variant of COVID-19 in neighboring Shenzhen is also causing problems. And these ports occupy the third and fifth places in the world in terms of congestion, as a result of which the cost of delivery has increased dramatically.
Shipping a 40-foot container by sea from Shanghai to Rotterdam costs a record $ 10,522, nearly 300% more than last year, according to Drewry Shipping. According to USM, the rate for a 40-foot container to Ukraine has already reached $ 14,000. Ports in Guangdong, including Yantian, Shekou, Chiwan and Nansha, have banned vessels from entering ports without prior reservation and will only accept orders for export containers within 3-7 days before vessels arrive.
We can confidently say that disruptions in the operation of South China ports will affect maritime trade more than the container vessel Ever Given, which blocked the Suez Canal for a week. In any scenario, the ports will resume normal operation, but we will observe a gradual elimination of the consequences for another 2-5 weeks, as well as a ripple effect due to the interruption of the empty flow to South China. The impact is likely to be felt over the next two or three quarters.
Ruslan Soroka.
---
You may also like