Dry cargo vessel Helt sinks in the Black Sea after shelling
---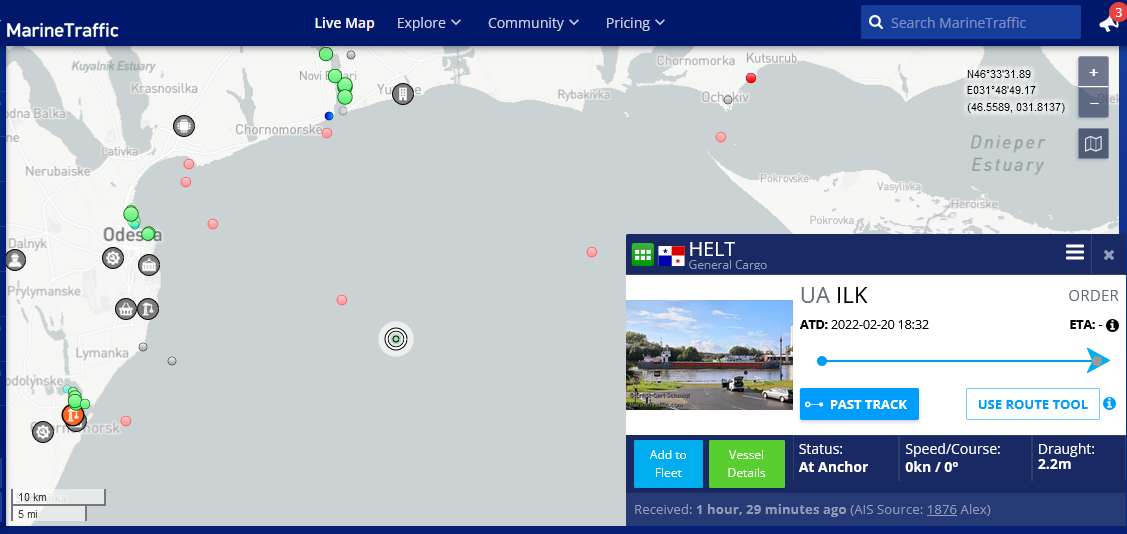 Dry cargo vessel Helt (Panama's flag) was shelled and hit below the waterline. The vessel began to sink.
"The vessel signaled MAYDAY on channel 16, was in communication with the SE "Maritime Search and Rescue Service". Position 46'22 N 31'04 E, 20 miles from Odesa, VHF is not audible. The last report from the vessel is a list of 70 degrees, we are boarding the rafts," the Ukrainian Sea Ports Authority said in a statement.
At 12:18 Helt disappeared from the radar.
Let us recall that yesterday the ships of the Russian Federation demanded that the civilian vessel Helt enter the danger zone of the Black Sea, so that the invaders could hide behind the civilian vessel as a human shield. Otherwise, the Russian ships threatened to open fire on the dry cargo vessel.
---
You may also like