Dry cargo vessel Vera Su sank with a cargo of toxic OPP fertilizers
October, 13th, 2021 - 16:25
---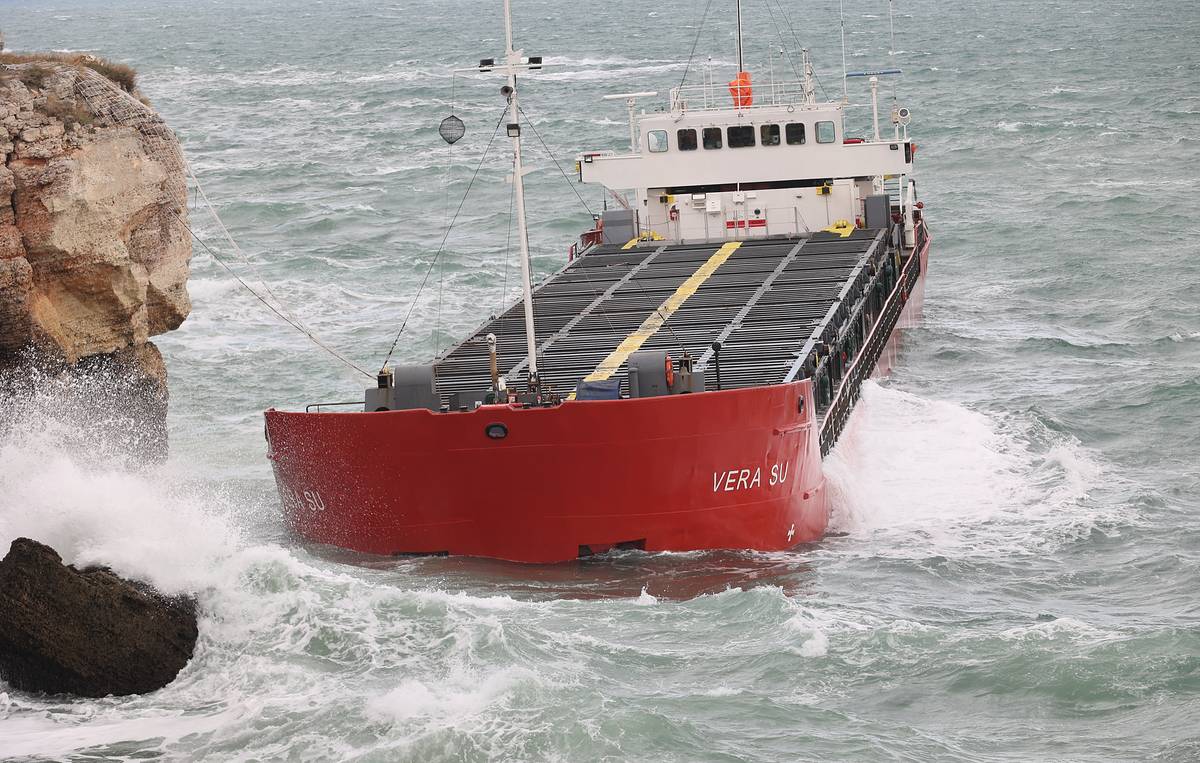 Bulgaria reported that the Turkish vessel Vera Su, which ran aground in its waters en route from Ukraine, sank.
The dry cargo vessel carries 3,000 tons of carbamide, which could provoke an ecological disaster in the Kaliakra reserve, home to many endangered protected birds and marine species, Euractiv reports.
"The engine compartment of the vessel is flooded, there are holes in the hull. It can no longer be saved, you can only take measures to remove the sunken cargo," said Captain Ventsislav Ivanov, Executive Director of the Bulgarian Maritime Authority.
Earlier in the day, the vessel was inspected by divers. They found that the Vera Su was stuck in the seabed with little chance of moving it. The government says the rescue operation has not been delayed.
The international independent environmental organization Greenpeace expressed outrage at the negligence of the Bulgarian authorities and warned of possible irreversible consequences for the environment.
When released into the sea in high concentration, carbamide causes a rapid bloom of phytoplankton, which produces a toxin that is dangerous to marine life and birds. When it builds up, it can also endanger human life when consuming fish or seafood.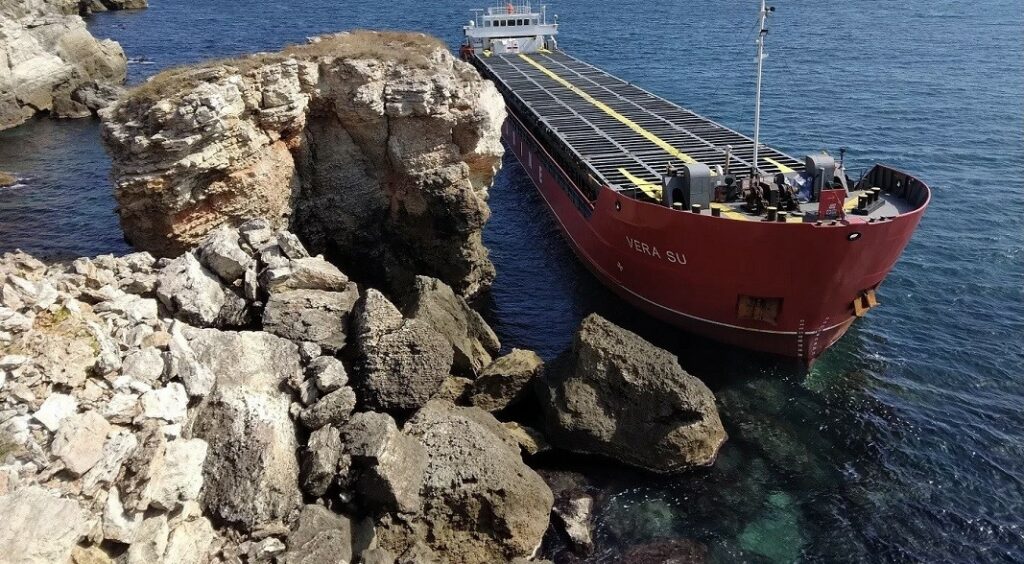 Earlier, USM reported that the Administration of the Bulgarian region of Kavarna extended for a month the emergency regime introduced due to the accident of the bulk carrier Vera SU in the area of ​​the Yailata nature reserve.
As a reminder, on September 20th, in the Black Sea, off the coast of Bulgaria, the vessel Vera Su ran aground due to a navigational error. The dry cargo vessel transported fertilizers from the terminal of the Odesa Port Plant (Pivdennyi Port) to Varna. Nobody was hurt during the incident.
Later, the dry cargo vessel began to leak – a spillage of nitrogen fertilizers was discovered in the sea. Even a week after the incident, they could not agree on the operation to free the vessel. The option of dumping part of the cargo into the sea was rejected by the company, which is engaged in rescue operations.
On September 25th, the Bulgarian diver Nayden Nedev examined the hull of the bulk carrier. In an interview with BTV, he said that in the bow of the vessel, he found a fertilizer spillage through holes in the hull. Due to the muddy water because of the spillage, it was not possible to inspect the holes. The diver took water samples and sent them to a specialized laboratory.
Local rescuers were unable to lift Vera Su from the shallows. When trying to remove the dry cargo vessel from the shallows, the towing ropes did not sustain, as reported by the Ministry of Environmental Protection and Water Resources of Bulgaria. The work was carried out by the services of the executive agency "Maritime Administration". It was reported that some of the cargo fell into the sea.
Reference: Vera Su is a Panama-flagged dry cargo vessel, built in 1989. Home port – Panama. Deadweight – 3,217 tons.
---
You may also like