"Great Britain is our key partner" – Zelenskyy on the development of the Ukrainian fleet
November, 17th, 2021 - 15:15
---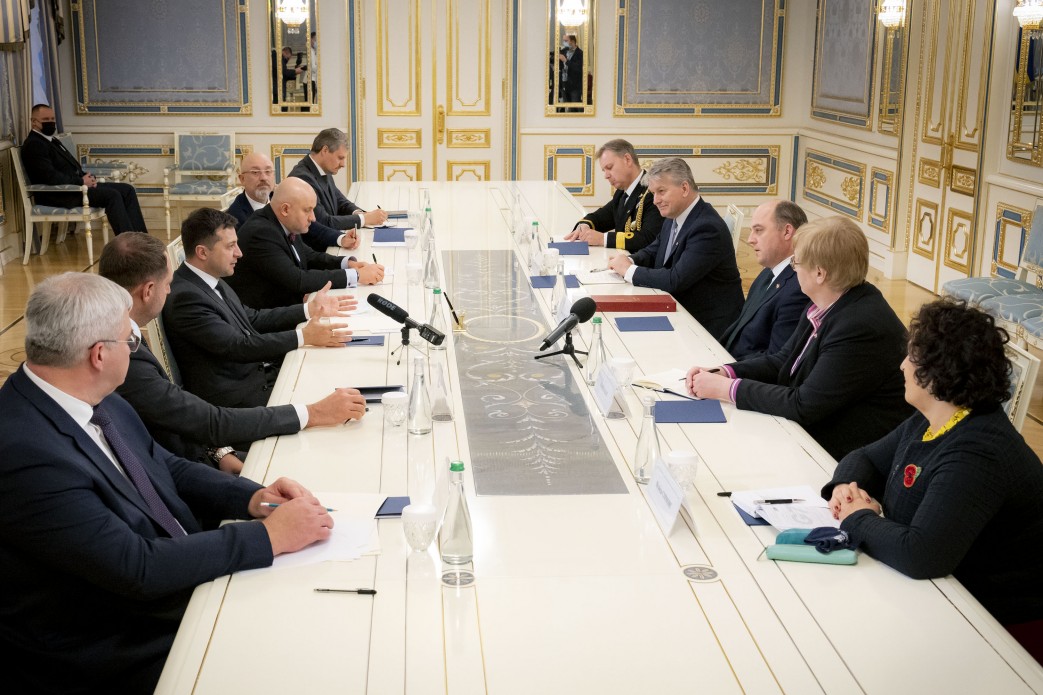 The President of Ukraine met with the British Secretary of Defense to discuss the development of the Ukrainian Navy and the security issue in the Black and Azov Seas.
President Volodymyr Zelenskyy, in an conversation with Minister Ben Wallace, recalled the signing of the Ukrainian-British bilateral Framework Agreement on official credit support for the development of the capabilities of the Ukrainian fleet in the amount of £1.7 billion.
"Great Britain has become our key partner in the development of the Ukrainian fleet. I expect that future security projects planned under this agreement will be effectively implemented", Zelenskyy commented.
The President also told the Minister about the situation in the Black and Azov Seas. The interlocutors talked about further actions to restore safe navigation in the region, and the importance of further deepening bilateral cooperation on security and defense.
As a reminder, on June 21st, Ukraine and Great Britain signed a Memorandum on the implementation of maritime partnership projects in Odesa.
The document provides for the joint design and construction of warships in Ukraine and Great Britain, as well as the construction of the infrastructure of the Ukrainian Navy for a total of £1.7 billion.
Read also: Large replenishment: what ships Ukraine receives from foreign partners
Also, the UK will replenish the Ukrainian Navy with two of its ships, HMS Blyth and HMS Ramsey, which have served in the Royal Navy for 20 years. In August, a farewell ceremony for these ships was carried out in the UK.
In addition, within the framework of the Memorandum, Great Britain will build missile boats for Ukraine. The first four boats will be built in the UK. Ukrainian shipbuilders will be allowed to monitor the progress of work, learn and train.
---
You may also like