Humenyuk: the nearest enemy can resort to missile attacks from the sea
January, 20th, 2023 - 12:00
---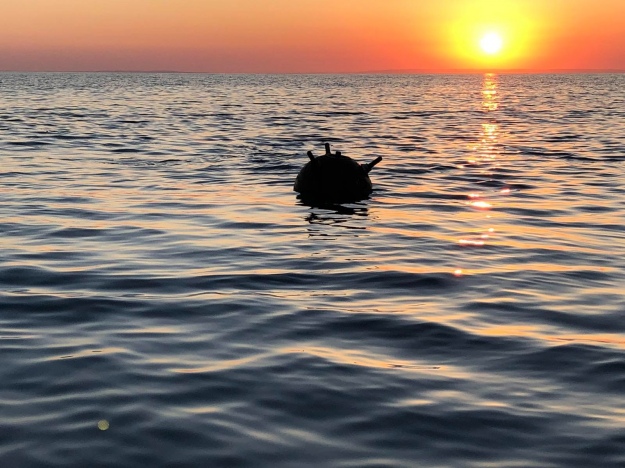 There are currently 6 russian missile carriers on combat duty in the Black Sea, so there is a threat of missile strikes. The enemy can resort to both single strikes and massive attacks.
"The ship formation continues to be pretty much the same, although we are seeing some rotation, which is somewhat related to the storm. The sea is stormy, the sea continues to support our position, as they say," said Nataliya Humenyuk, head of the Joint Coordination Press Center of the Defense Forces of Southern Ukraine.
According to her, 6 enemy missile carriers are currently on combat duty. Including two submarines, the total salvo can reach 40 "Kalibr" missiles.
"This is quite a powerful readiness. We can talk about the danger of both single missile strikes and preparations for a massive missile strike, as certain aviation activity is also observed. "Despite the fact that they declared that it would be a 'training', the training flight could turn into an attack," Humenyuk explained.
Humenyuk also called on Ukrainians to be very attentive to reports of an air alert.
"After such an experience with "Moskva", they have a so-called "missile-safe zone", so-called, for themselves. They are aware that there are zones affected by our weapons and they will not go there. That's why they are keeping behind Cape Tarkhankut in the direction of Novorossiysk so that, under suitable weather conditions, they can enter the base points, but do not bring them closer to a distance from which they can be hit by us," Humenyuk said.
She also said that from the pseudo-safe zone, russian ships can launch "Kalibrs" over Ukraine.
"We observed their nervousness when the air defense in Sevastopol worked out in a certain way and brought all the units, despite the storm, to the Black Sea, tried to disperse them, because they know that our "war mosquitoes" know how to attack bays and they do not feel safe there." Humenyuk noted.
She added that the Ukrainian military monitors missile carriers in the sea and drones launched by the enemy from there.
---
You may also like