In Georgia, Ukrainian yachtsmen sentenced to 4 years in prison
---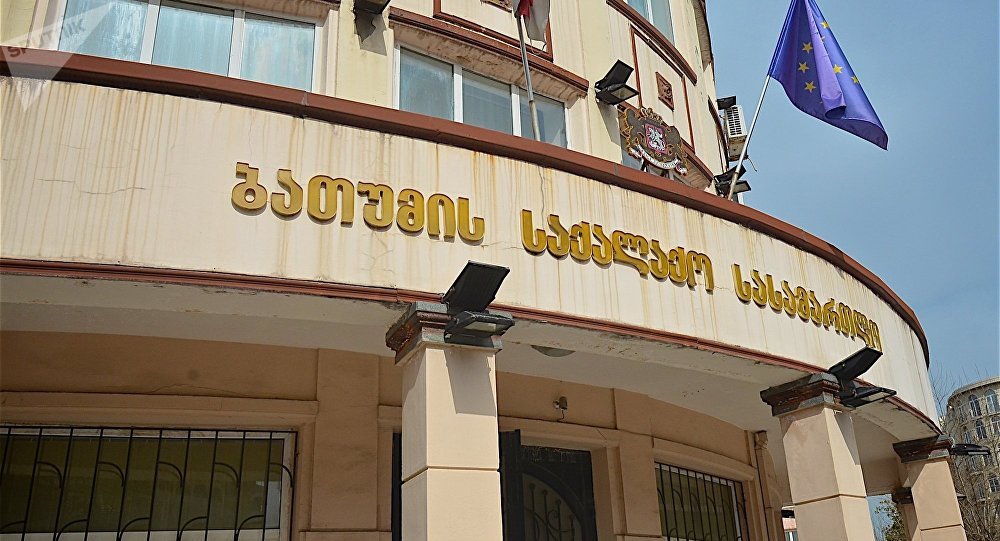 The Batumi City Court ruled in the case against two Ukrainians who are accused of illegally crossing the Georgian state border. The men were sentenced to 4 years in prison.
The Ministry of Foreign Affairs of Ukraine has appealed the Charge d'Affaires of Georgia to Ukraine. The Ukrainian side told him that it considers the verdict to be unfair and one that "does not correspond to the spirit of friendship and strategic partnership between Ukraine and Georgia", the Ministry of Foreign Affairs reports.
The department appealed the Georgian side to reconsider the decision of the Batumi City Court and dismiss the Ukrainians immediately.
To recap, in December last year, a boat with Ukrainians Yuri Khomich and Vladimir Dyachenko, as well as Georgian citizen Mikhail Baturin, was detained off the coast of Georgia. They tried to cross the Black Sea in a private boat. Georgian border guards detained men in the neutral waters of the Black Sea.
Two months after the arrest of the Ukrainians, their lawyer Beki Basilai said: "The border guards detained the seafarers in violation of human rights. My clients made a peaceful voyage in the territorial waters of Georgia. This is permitted by Georgian law. The charge states that they allegedly crossed the Georgian border illegally, although they did not. You can illegally cross the border, perhaps, with a fake passport or bypassing the checkpoint. They did nothing, they were detained not even in the port, but in the open sea. Neither I nor the attorney will be able to find out what the Ukrainians have actually violated. "
The Ukrainian Ministry of Foreign Affairs expressed its position and called on the Georgian authorities to quickly and impartially consider this case, as well as change the pre-trial restrictions and dismiss the Ukrainian yachtsmen.
---
You may also like