Losses of the port infrastructure of Ukraine are estimated at $622 million
March, 25th, 2022 - 15:50
---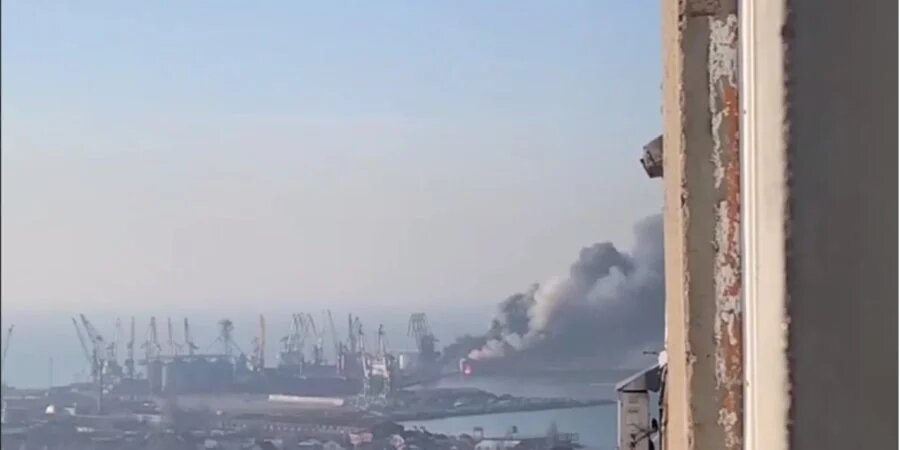 During the month of the war, the estimated amount of losses inflicted by the Russian Federation on the entire transport infrastructure of Ukraine amounted to almost $40 billion.
The total damage to the entire infrastructure of Ukraine during the month of the war amounted to $63 billion, or UAH 1.8 trillion, according to the CFTS portal, citing Prozorro.Sales First Deputy Director Darina Marchak.
According to the data, in terms of the transport infrastructure of Ukraine, the losses are:
roads (8265 km) – in the amount of $27.5 billion;
civil airports (8) – $6.8 billion;
railway infrastructure and rolling stock — $2.2 billion;
bridges and bridge crossings (260) – $1.45 billion;
ports and port infrastructure (2) – $622 million;
military airfields (10) – $390 million
In addition, the invaders destroyed the world's largest transport aircraft, the Ukrainian An-225 Mriya. Damage was estimated at $300 million.
Recall that the Ukrainian ports of Kherson, Berdyansk and Mariupol are now under the control of the invaders. Also, Russian troops shelled the ports of Mykolaiv and Olvia. Our ports have not been operating for a month now because of the war, and this also entails economic damage to the state.
---
You may also like