Mitsubishi will increase the transshipment of cars through the ferry complex in Chornomorsk
September, 15th, 2021 - 12:30
---
Mitsubishi Motors Corporation plans to increase the supply of cars through the ferry complex in the port of Chornomorsk.
The increase in cargo flow became known during a meeting between representatives of Mitsubishi in Ukraine, MMC Ukraine LLC, Ukrainian Terminal subsidiary and representatives of the SE "CSP Chornomorsk".
So, MMC Ukraine LLC announced that they plan to increase car sales in Ukraine, therefore, the cargo flow through the ferry complex will increase.
"Our partners were satisfied with the conditions of handling and storage of cars of a well-known Japanese brand. Business representatives had the opportunity to assess the capacity of the ferry complex, identified its potential and opportunities for further development," said Denis Fomenko, director of the Ukrainian Terminal subsidiary.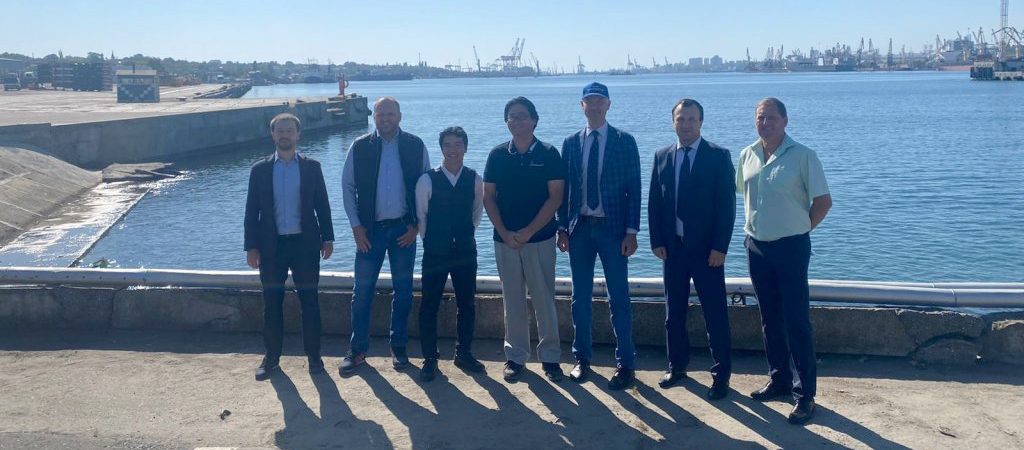 Director of the Chornomorsk Commercial Sea Port Olexandr Popov noted that the port has all the capabilities to meet the needs of Mitsubishi and other importers.
"In particular, by increasing the intensity of cargo operations along with increasing the level of safety, reducing the time of non-production downtime of Ro-Ro liner vessels (preparatory work, entry/exit commissions), accelerating the docflow and quoting of the warehouse area to accelerate the turnover of vehicles by brands", – said Popov.
Let us remind you that the Ministry of Infrastructure is going to transfer the railway-ferry complex in Chernomorsk to a concession. According to the MIU, investors from Georgia, Azerbaijan, Turkey, Bulgaria, Norway are interested in the ferry.
Mitsubishi representatives were also offered to take part in the concession project for the railway-ferry complex.
Let us note that the CSP Chornomorsk and the Rybnyi Port are the only ones in Ukraine that accept ro-ro vessels. In particular, we are talking about four lines: Neptune Lines, Cenk, EML and Ukrferry. In January-July 2021, 162 ro-ro vessels were handled in the port of Chornomorsk; handled about 55 thousand trucks, and cars and agricultural equipment – 66.4 thousand.
Subsidiary Enterprise "Ukrainian Terminal" provides logistic support of Mitsubishi trademark cargoes to the territory of Ukraine. Over the past eight months, more than 3 thousand Mitsubishi vehicles have arrived in Ukraine through the specialized ferry complex of the State Enterprise "CSP "Chornomorsk".
The parent company Mitsubishi group, which is now the largest manufacturing group in Japan, began its history as the Mitsubishi Shokai shipping company. The group of companies now includes logistics and shipping divisions – such international brands and companies as NYK Line (Nippon Yusen Kabushiki Kaisha), NYK RORO, Mitsubishi Logistics Corporation.
---
You may also like