MIU plans to cancel the locking fee on the Dnipro
September, 28th, 2021 - 14:20
---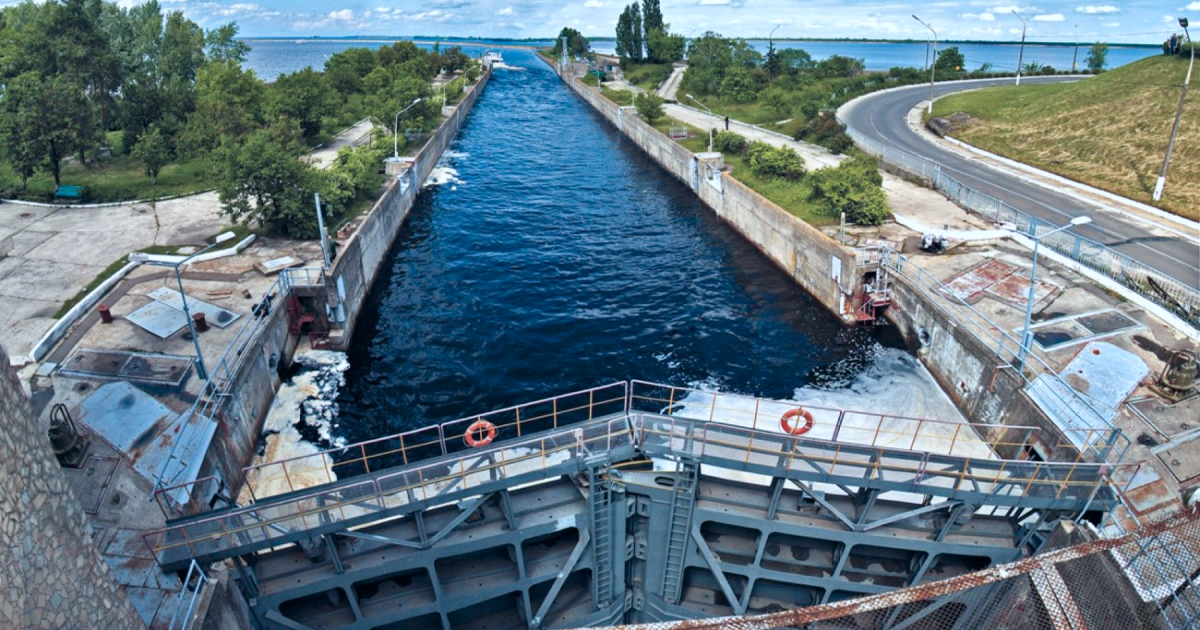 Today, there was a round table devoted to the topic "Strategy for the development of the shipbuilding industry of Ukraine for the period up to 2030", organized by the State Concern "Ukroboronprom".
Yaroslav Ilyasevich, Head of the Directorate for Reforming Maritime and River Transport of the MIU, said that the Ministry of Infrastructure supports the Fleet Development Strategy. He stressed that the rating of the Ukrainian flag "has lost and continues to lose its position due to the quality of the Ukrainian fleet", which is one of the reasons for the construction of new vessels in Ukraine.
Ilyasevich also recalled the law "On Inland Water Transport", which comes into force on January 1st, 2022. According to him, the law, despite the discussions around it, creates a legislative basis for the development of river transport. The official noted that this year in Ukraine, the payment for opening of bridges was canceled.
"Next year it is also planned to abolish the payment for the passage of vessels through the locks of the Dnipro cascade," Ilyasevich said.
It should be noted that today, according to the River Information Service, the payment for locking on the Dnipro is as follows:
Kyiv, Kanevsk, Kremenchug and Serednodniprovskyi locks: from UAH 251 to UAH 557 (from USD 9.45 to USD 20.96) (depending on the module of the vessel) in coastal voyages; from UAH 806 to UAH 1981 (from USD 30.34 to USD 74.56) – abroad;
Zaporizhzhya lock: from UAH 618 to UAH 1614 (from USD 23.26 to USD 60.75) for coastal voyages; from UAH 3344 to UAH 8183 (from USD 125.86 to USD 307.98) – abroad;
Kakhovskyi lock: from UAH 497 to UAH 1112 (from USD 18.71 to USd 41.85) for coastal voyages; from UAH 2169 to UAH 5457 (from USD 81.63 to USD 205.38) – abroad.
Read also: Draft IWT Development Strategy: what is the plan of Ministry of Infrastructure
---
You may also like