More than 60 million tons of cargo were transshipped through Ukrainian ports in six months
---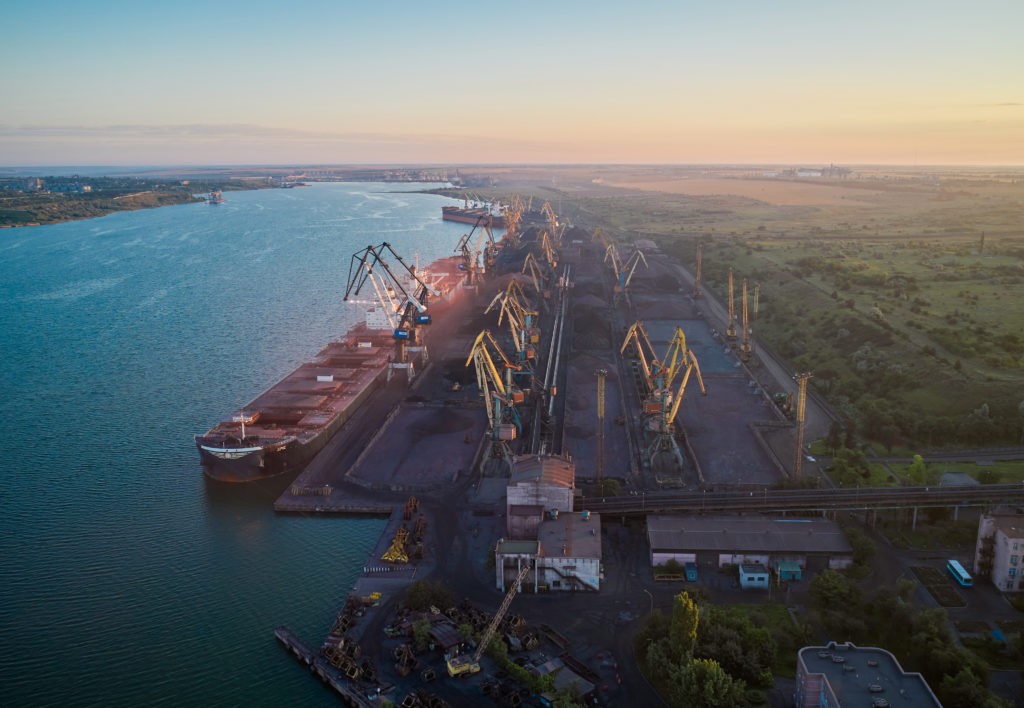 Cargo turnover in the seaports of Ukraine for six months has reached 66.1 million tons of cargo, which is 13.2 million tons (or 16.7%) less than in the same period last year.
According to the State Enterprise "Ukrainian Sea Ports Authority", the rate of decline in cargo handling volumes is gradually decreasing every month: from 1/4 in January to 1/6 in the first half of the year.
Since the beginning of 2021, the seaports of Ukraine have handled 66.1 million tons of cargo. Of them:

During this time, most of all in ports processed:
grain cargo – 16.9 million tons (-27.6%);
ores – 18.8 million tons (-16.3%);
oil products – 789.9 thousand tons (+ 33.4%).
In MY 2019/2020, Ukraine harvested the largest harvest of grain and leguminous crops in its entire history of independence – 75.08 million tons. As a result, the rate of grain exports from Ukraine in 2020 amounted to 53.5 million tons. But in 2020/2021 MY, grain export volumes were affected by drought and delays in grain harvest. Back in February of this year, the Ministry of Economy predicted a decrease in exports of grains and legumes in 2020/2021 MY by 20.5%, compared to the previous MY – to 45.4 million tons.
Moreover, the decrease in cargo handling rates may be associated with a decrease in Ukraine's imports of iron ore in early 2021, which was caused by price staggers in world commodity markets, as well as the termination of ore transit through the port of Pivdenny.
Also, according to the USPA, during this period, Ukrainian ports handled 506 thousand 186 TEU containers, which is 2.8% less than in the same period last year.
As a result, according to the results of the first half of 2021, only two ports exceeded their last year's indicators: Mariupol – 3.3 million tons (+ 3.9%), and Izmail – 1.7 million tons (+ 1.2%). The port of Mariupol managed to handle a larger amount of cargo than in the first half of 2020, due to a gradual increase in the volume of exports of pig iron, slabs and other steel products.
But the lowest rates, in comparison with the volumes of cargo handling in 2020, were demonstrated by the ports:
Belgorod-Dnestrovsk – 2.35 thousand tons (-93.5%);
Berdyansk – 571 thousand tons (-36.7%);
Reni – 350 thousand tons (-34.6%).
The rapid decrease in cargo turnover in the Belgorod-Dnestrovsky port demonstrates the crisis that the enterprise is currently experiencing: due to the shallowing of the water area and niche specialization, the port is uncompetitive. And the state cannot properly modernize the enterprise, which is why the talk is about the preparation of port assets for privatization.
Olga Gorbenko
---
You may also like