On a ferry in a truck: the prosecutor's office of Georgia told how Saakashvili got from Chornomorsk to Batumi
October, 22nd, 2021 - 12:00
---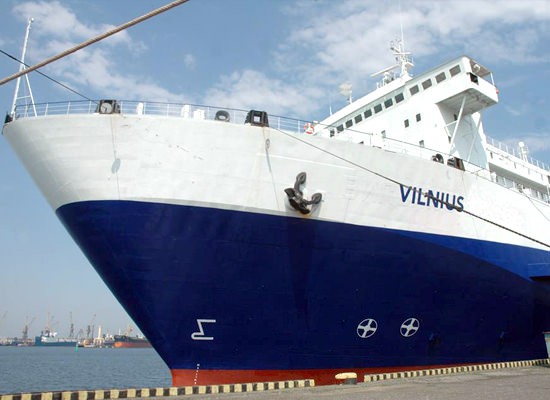 The Georgian prosecutor's office confirmed that the former President of the country, Mikhail Saakashvili, illegally got to Batumi on a ferry from Chornomorsk.
This fact was confirmed by the Georgian Prosecutor's Office.
The investigation has recreated the chronology and the route of Saakashvili's movement.
On September 28th, at about 23:00 – the ferry "Vilnius" of the "Ukrferry" company arrived from Chornomorsk to the Georgian port of Poti.
On September 29th, at about one in the morning, a truck with dairy products left the vessel. The truck is owned by IKA TRANS Ltd under British jurisdiction, which, according to Youcontrol, is owned by a British businessman of Polish origin. After passing through customs procedures, the driver stopped the van near the port of Poti and opened the back door, Saakashvili got out of the van and got into the cab. A little later, Saakashvili moved from the van to the Mercedes car that was waiting for him.
Earlier, the Georgian media wrote that the ex-president could have entered Georgia illegally by ferry.
On October 1st, Saakashvili was arrested and sent to a prison near the Georgian capital Tbilisi.
Saakashvili served as president of Georgia for two consecutive terms in 2004-2013, after which he left the country.
In 2015, he was the Head of the Odesa Regional State Administration.
On January 5tg, 2018, the Tbilisi City Court found the former President of Georgia guilty of abuse of office and sentenced him to three years in prison. On June 28th, 2018, the Tbilisi City Court sentenced Saakashvili in absentia to 6 years in prison for organizing an attack on Gelashvili, a member of the Georgian parliament.
---
You may also like