Pirates seized a vessel with 20 Ukrainians: new details
October, 26th, 2021 - 20:30
---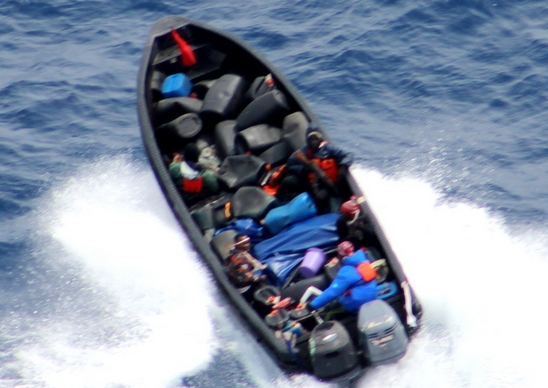 The crew of the container vessel MSC Lucia, which was seized by pirates yesterday, includes 20 Ukrainian citizens.
This was told by the Captain of the 1st rank of the Russian Navy Stanislav Varik, writes Interfax. Russian ships took part in a counter-piracy operation, as a result of which the container vessel and the crew were freed.
According to the officer, the operation began after receiving a signal from the International Bureau of Anti-Piracy Activities. A helicopter was sent to the seized vessel, which was 80 km from the warships. The pirates heard the sound of a helicopter and left the vessel at high speed on a boat.
"I gave the command to bring the squadron of ships into combat readiness 'full', the anti-terrorist activity groups of the marines on all ships of our squadron were alerted, and the squadron began to move at maximum speed to the point of detection of this vessel," Varik said.
"Within 30 minutes, the group, protecting each other, examined the topside, from top to bottom, it is about five decks, in rather difficult, tough, emotional conditions, the actions were worked out, we were preparing for this and practicing," the officer said.
No harm done. Accompanied by warships, the container vessel headed for the port of destination – Douala (Cameroon).
MSC LUCIA was built in 1985 and sails under the Panama flag. Deadweight 31,290 tons, length 189.38 m, width – 28.4 m.
---
You may also like