The cruiser Ukraina cannot yet be converted into a floating museum
October, 27th, 2021 - 09:45
---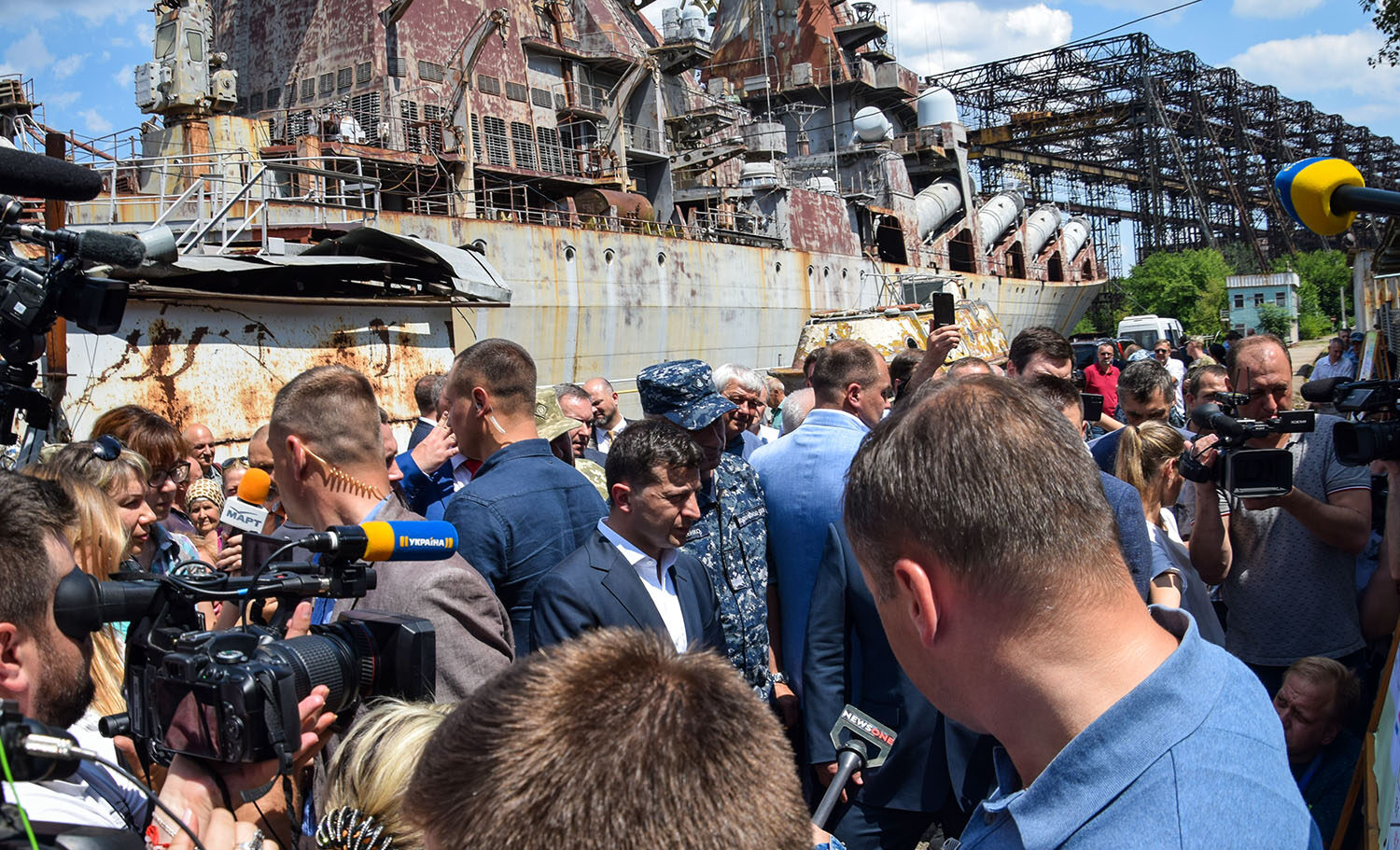 According to the Head of Ukroboronprom, Yuriy Gusev, to decide the fate of the cruiser Ukraina, a government decision is needed.
Back in March, the Head of the Mykolaiv regional state administration, Vitaly Kim, said that the cruiser Ukraina would be converted into a floating museum. However, the Head of the Sluga Narodu (Servant of the People) parliamentary faction, David Arakhamia, said that the implementation of the project to equip the museum on the ship will take several hundred million hryvnias, and therefore, before its implementation, it is necessary to think about whether it will be able to pay for itself.
According to the General Director of Ukroboronprom Yuriy Gusev, there is no final decision on the cruiser Ukraina.
"Now this issue is under consideration by the government, because their decision is needed to decide the fate of this cruiser. We are ready to implement any government decisions. Moreover, in 2019, the President gave instructions regarding this issue. We still hope that in the near future this issue will be resolved at the government level," NikVesti quotes Yuri Gusev.
Missile cruiser Ukraina – Soviet, after the Ukrainian military missile cruiser, the fourth ship of Project 1164 Atlant, is part of the Naval Forces of Ukraine. Built at the Mykolaiv shipyard in Mykolaiv. This type of ships was developed in the 70s of the 20 century to destroy aircraft carriers in the oceans, and therefore it is not suitable for use in the Black and Azov Seas.
---
You may also like