Port Yuzhny overloads blades for wind power plants again (photos)
November, 30th, 2021 - 09:40
---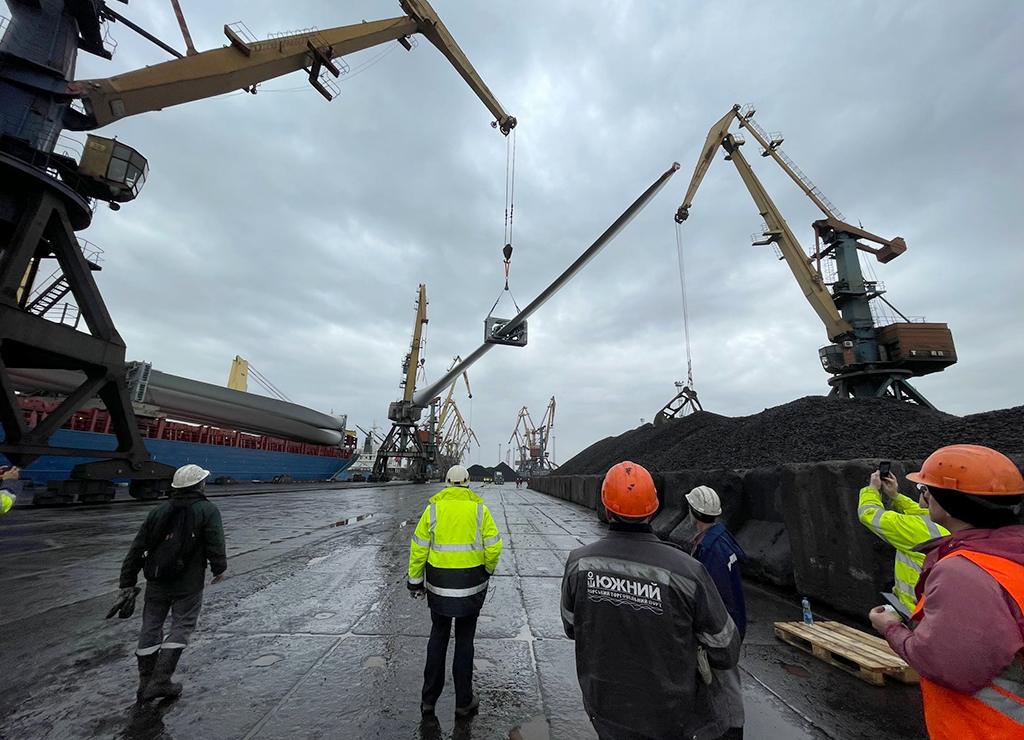 SE Commercial Sea Port Yuzhny unloads a vessel with oversized cargo for wind power plants – wind blades.
The vessel BBC Lima (flag – Portugal) started unloading on Sunday, November 28th at berth №7. Cargo consignment – 12 blades and other equipment with a total weight of 494 tons.
The press service of the enterprise noted that this year the blades for wind power generators are even larger in size than in the past. The length of one such element reaches 79 meters, and its weight is more than 22 tons. Cargo handling is carried out simultaneously by two Condor cranes.
During the processing of the elements, the employees of the port first disassemble the additional structures, and then transfer the blades to the transport position. After that, large-sized parts are loaded onto special trailers.
In order to remove the blades from the territory of the enterprise, at the State Enterprise CSP Yuzhny they expanded the roads and developed a special technology for handling oversized cargo.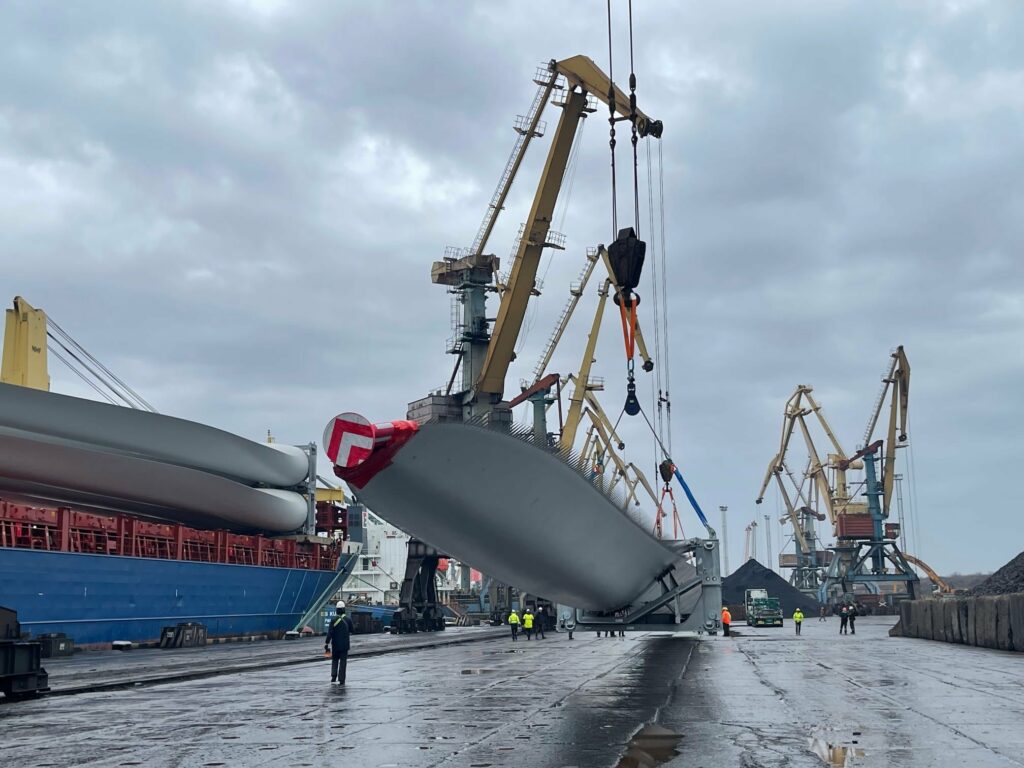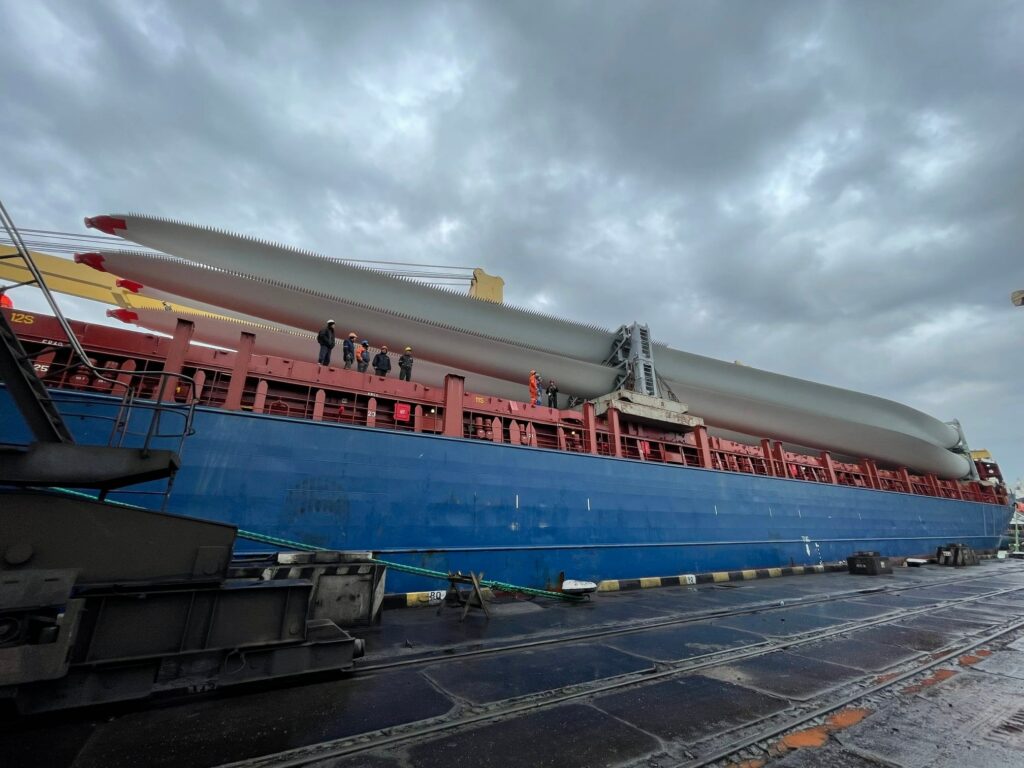 BBC LIMA previously also delivered equipment for wind power stations to the port Yuzhny. As USM reported earlier, in early November, at berth №7, CSP Yuzhny was unloading equipment for wind power generators. The weight of one element varies from 63 to 101 tons.
---
You may also like