Ports of Odesa region received a record number of ships per month
October, 16th, 2023 - 09:50
---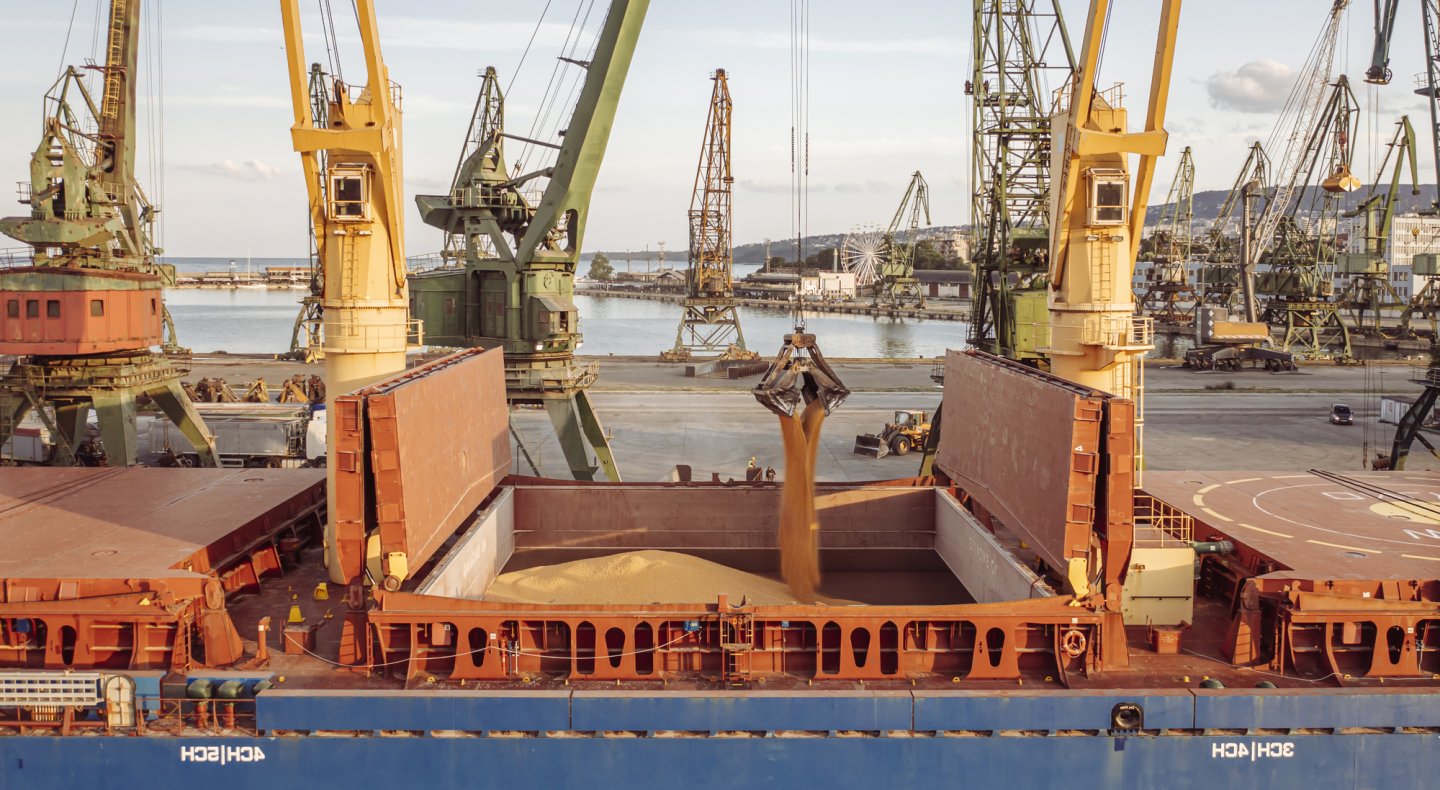 Saturday, October 14, can be considered a record day for the temporary corridor from Ukrainian ports.
Andrii Klymenko, head of the Monitoring Group of the Institute of Black Sea Strategic Studies, shared this opinion.
"On October 14, three large bulk carriers that arrived with Ukrainian cargo successfully reached the ports of Great Odesa again, just like on October 12. But if on October 12, the total deadweight of the three vessels was 229,413 thousand tons, then on the 14th it was an absolute record for the day, 346,862 thousand tons," the expert said.
As Klymenko noted, the fact is that among the three bulk carriers flying under the flag of Liberia, there are two record holders of the new Ukrainian "grain corridor".
"Super record holder – JOLANDA, dead weight 180.579 thousand tons (owner – a company from Hamburg, Germany). Record holder – KMAX EMPEROR, dead weight 91.807 thousand (owner from Manila, Philippines). Just a very large bulker – GLORIA G, deadweight 74.476 thousand tons (owner — from Monrovia, Liberia)," he clarified.
In general, over the last month, the number of ships that arrived with cargo was 31 units.
"It's like in May-June 2023, but without any participation of the Russian Federation. And, let's hope, almost certainly – there will be more ships. The total deadweight is 1.3 million tons. 17 of them have already left with cargo and are on their way or have already arrived as intended," Klymenko noted.
The photo is illustrative.
---
You may also like