Russian attacks reduced the export potential of ports by 40%
October, 16th, 2023 - 09:15
---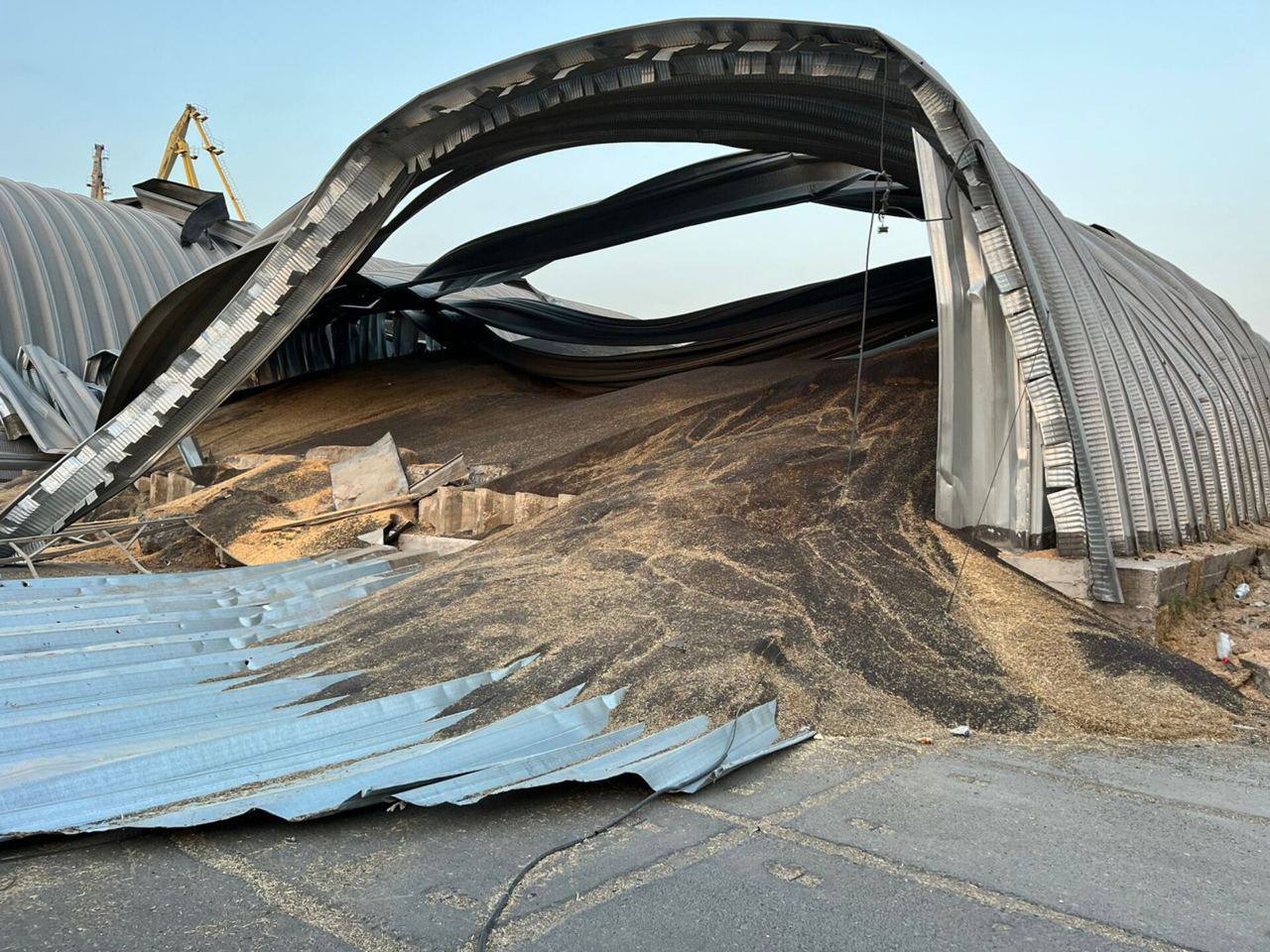 After Russia's withdrawal from the Grain Agreement, the country carried out 17 massive attacks on Ukrainian ports, which led to a 40% decrease in the export potential of the ports.
Almost 300,000 tons of grain were also destroyed, the Minister of Community Development, Territories and Infrastructure of Ukraine, Oleksandr Kubrakov said.
On Friday, October 13, the minister demonstrated to Dutch Prime Minister Mark Rutte the consequences of Russian aggression on Ukrainian ports.
"During a visit to the Odesa port, Mr. Rutte saw with his own eyes how the Russians purposefully destroy the infrastructure involved in agricultural exports. 17 massive attacks since the withdrawal of the Russian Federation from the Grain Agreement, a 40% decrease in the export potential of ports, almost 300,000 tons of destroyed grain – this is Russia's attempt to deepen the food crisis in those countries that depend on Ukrainian products," Kubrakov emphasized.
He reminded that thanks to the actions of the Ukrainian military, the operation of the temporary corridor for civilian vessels was ensured. In the world, it has already received the name "Ukrainian corridor".
"We continue to work on expanding the corridor, this is our responsibility for the world's food security," Oleksandr Kubrakov clarified.
---
You may also like