Protests in Kazakhstan could cause disruptions in gas supplies to Ukraine
January, 6th, 2022 - 15:10
---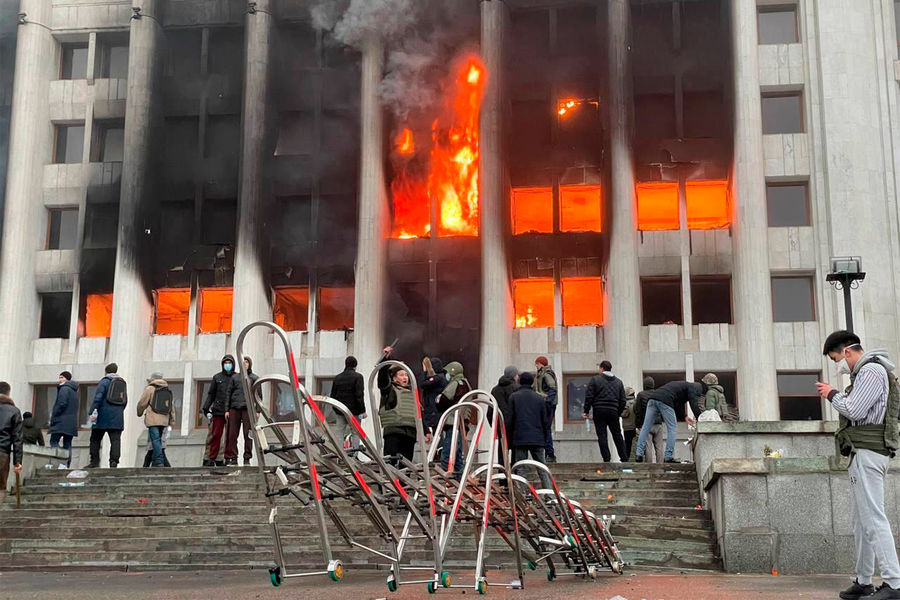 The protests, which have been going on in Kazakhstan since January 2nd, could provoke disruptions in offshore gas supplies to Ukraine.
A possible reduction or termination of supplies of liquefied gas from Kazakhstan to Ukraine will lead to a shortage and, as a result, to an increase in prices. This follows from the high dependence of Ukraine on imported gas, enkorr reports.
Sea gas supplies are also under threat: most of them were of Kazakhstani origin, therefore, the search for new shipments from the sea will become more difficult.
Over the past few months, the share of Kazakhstani suppliers of liquefied gas has been about 33% of Ukrainian consumption.
Analysts explain that Kazakhstan has always been the main alternative to Russia and Belarus in terms of gas supplies to Ukraine. It is this market that is under threat of overlap today.
So far, nothing is known about how the political situation will affect the export of Kazakh gas to Ukraine. But Ukrainian traders are advised to start working out possible scenarios, including a complete cessation of gas shipments due to failures in banks or bureaucratic systems.
We will remind, on January 2nd, in Zhanaozen (a city in the west of Kazakhstan), protests began due to a sharp increase in prices for liquefied gas. Now rallies and clashes with security officials are taking place throughout the country. Protesters storm akimats (city halls), burn police and military vehicles, a state of emergency has been declared in the country. The Internet and banking systems are unstable, with dozens of deaths reported.
---
You may also like