Russia launched a missile from a nuclear submarine during exercises of the "nuclear deterrence forces" (video)
October, 26th, 2023 - 13:40
---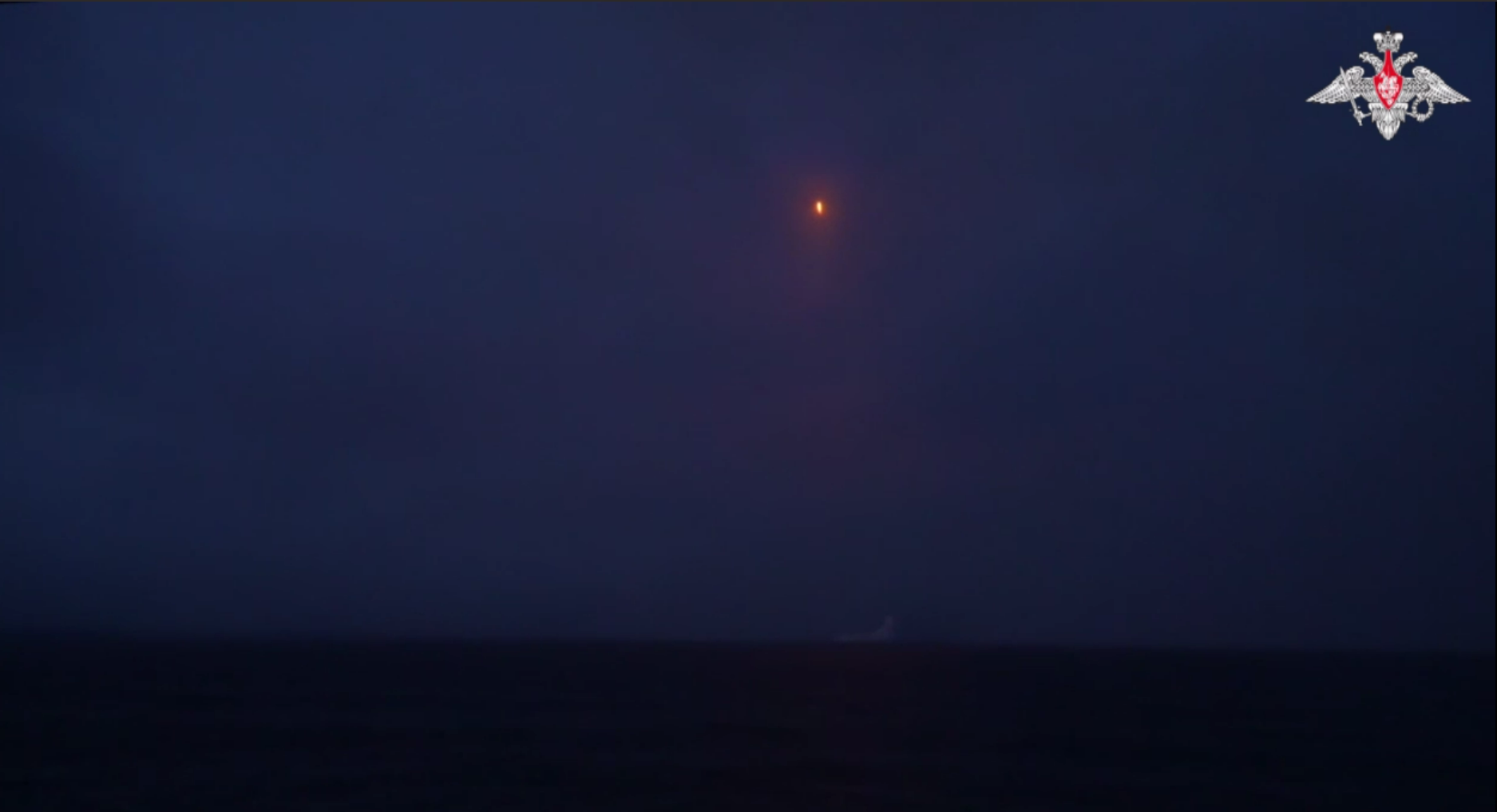 As part of military exercises, the Russians launched a ballistic missile from a nuclear-powered submarine cruiser.
On Wednesday, October 25, Russia conducted an exercise with the forces and means of the land, sea and aviation components of nuclear deterrence forces, the Ministry of Defense of the Russian Federation reported.
During the training, the Russians carried out practical launches of ballistic and cruise missiles.
In particular, the ballistic missile "Syneva" was launched from the waters of the Barents Sea from the nuclear missile submarine cruiser of strategic purpose "Tula".
The training was allegedly conducted under the "personal guidance" of the President of the Russian Federation, Vladimir Putin.
It will be recalled that on October 25, the Federation Council at a meeting adopted a law revoking Russia's ratification of the Comprehensive Nuclear-Test-Ban Treaty.
The treaty was adopted during the 50th session of the UN General Assembly on September 10, 1996, and opened for signature on September 24. Russia ratified it in 2000, and the law approved on Wednesday overturns that decision.
Reference: K-114 "Tula" is a nuclear missile submarine cruiser of strategic purpose of project 667BDRM "Dolphin". Built in 1987 in Severodvinsk at FSUE "Sevmashpodpriemstvo". K-114 was the fourth in a series of seven submarine cruisers of this type, built from 1984 to 1992.
---
You may also like