Russian attack on Danube ports: warehouses and dozens of trucks damaged, drivers were injured
September, 26th, 2023 - 08:30
---
Photo: OdesaRegional Military Administration .
At night, the Russians once again attacked Odesa region with Shahed-136/131 type attack drones.
On the night of September 26, Russian troops attacked the Odesa region with attack drones for two hours, Oleh Kiper, the head of the Odesa Regional Military Administration, said.
Air defense forces shot down most of the drones. Unfortunately, the port infrastructure was hit in the Izmail district.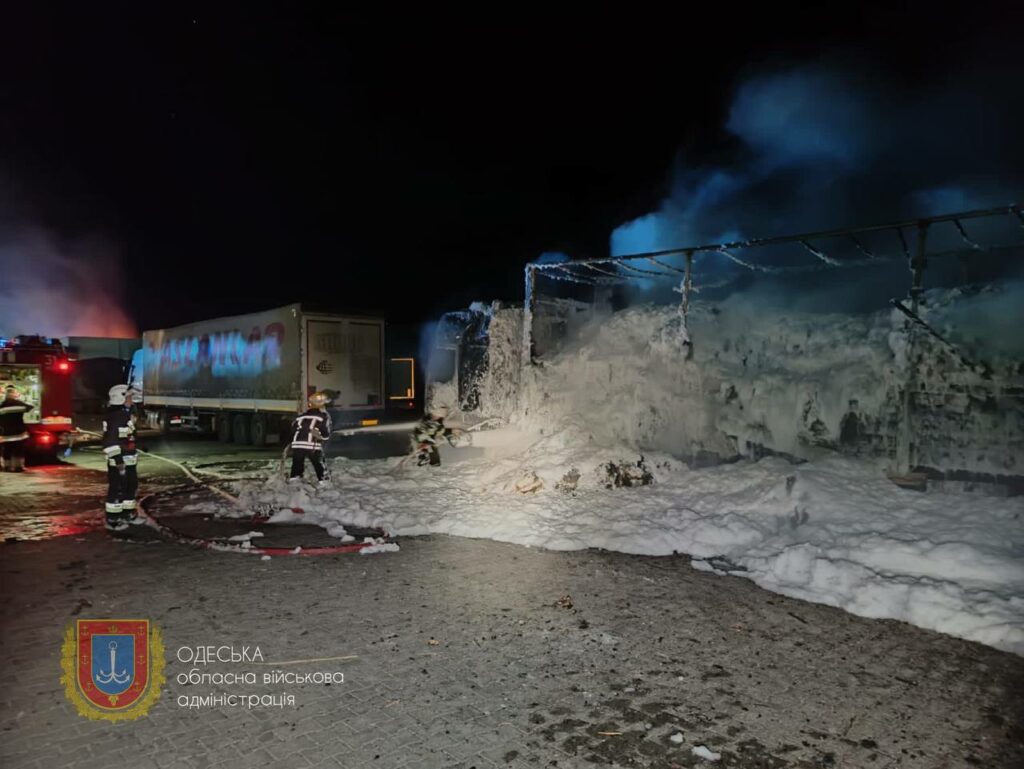 Two men, truck drivers, were injured. One of them received medical help on the spot, the second was hospitalized with a serious hand injury.
As a result of the attack, the checkpoint building, warehouses, about 30 trucks, 6 vans were damaged. Firefighters extinguished the fire.
According to the Air Force, this night the enemy launched 38 Shahed-136/131 combat UAVs over Ukraine. The Ukrainian military destroyed 26 units.
We will remind you that on the night of September 25, the Russians carried out a combined attack with rockets and kamikaze drones on Odesa and the region.
The sea station in Odesa suffered significant damage. A fire broke out in the building of the station hotel "Odesa", which has not been functioning for several years. Also, "Onyx" missiles destroyed granaries.
---
You may also like