Russian attacks on ports and grain: an interactive map was created in Ukraine
October, 19th, 2023 - 15:30
---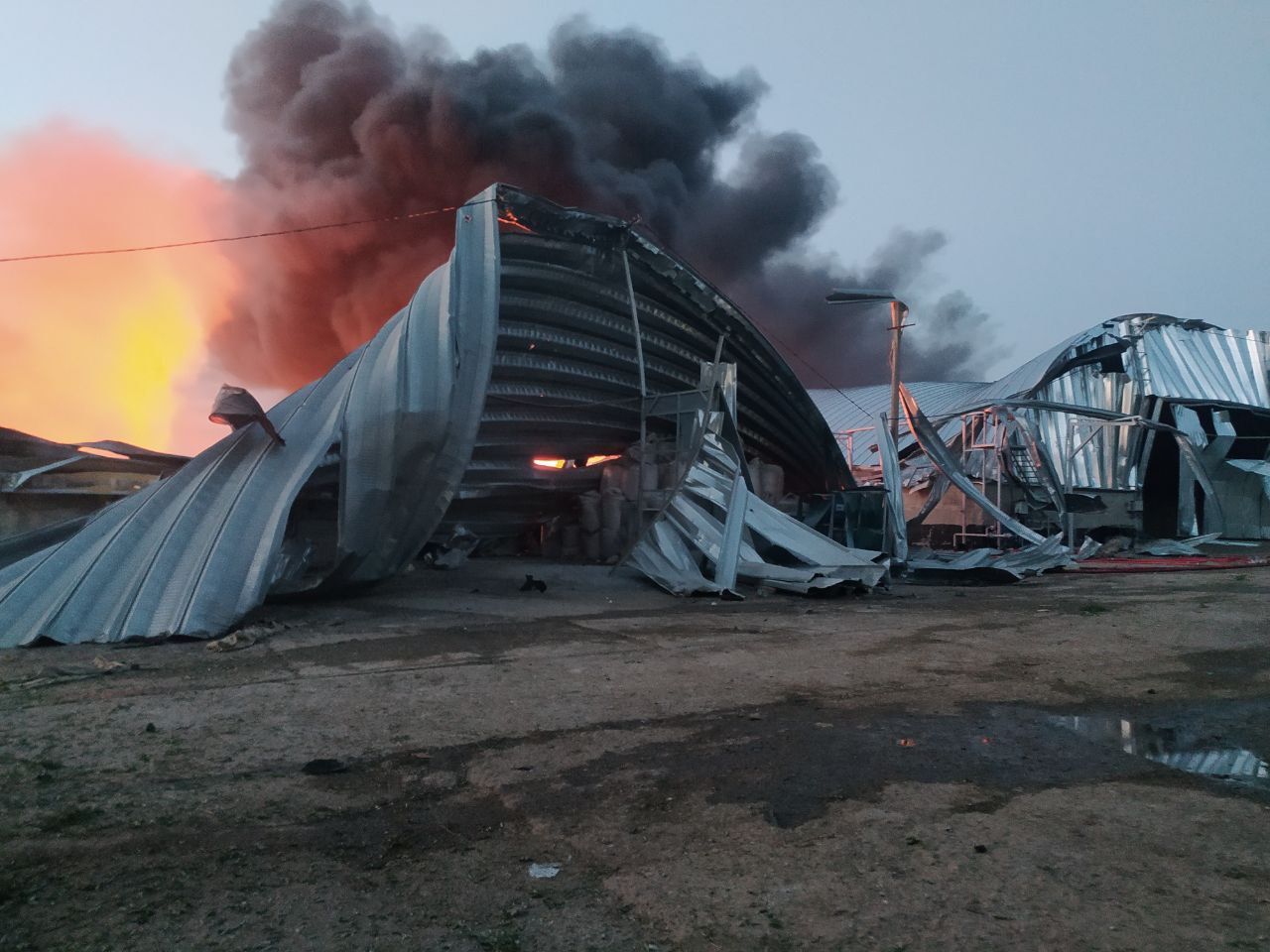 All attacks by invaders on grain facilities, as well as port infrastructure of the Mykolaiv and Odesa regions were collected on an interactive map.
The project was created by the Center for Journalistic Investigations Nikcenter. On the map, the journalists collected cases of attacks by the Russian Federation on objects related to the production and export of agricultural products in the Odesa and Mykolaiv regions.
"Only in the last two months, the invaders destroyed about 300,000 tons of grain in the Odesa region with rocket and drone strikes. This amount of agricultural products could feed 1 million people for a year. Or to provide one-third of Egypt with bread and cereals within a month – one of the countries dependent on the import of Ukrainian grain," says the Nikcenter material.
On the map, you can select time intervals that allow you to choose a specific period of shelling. So you can see how the locations and types of attacks changed.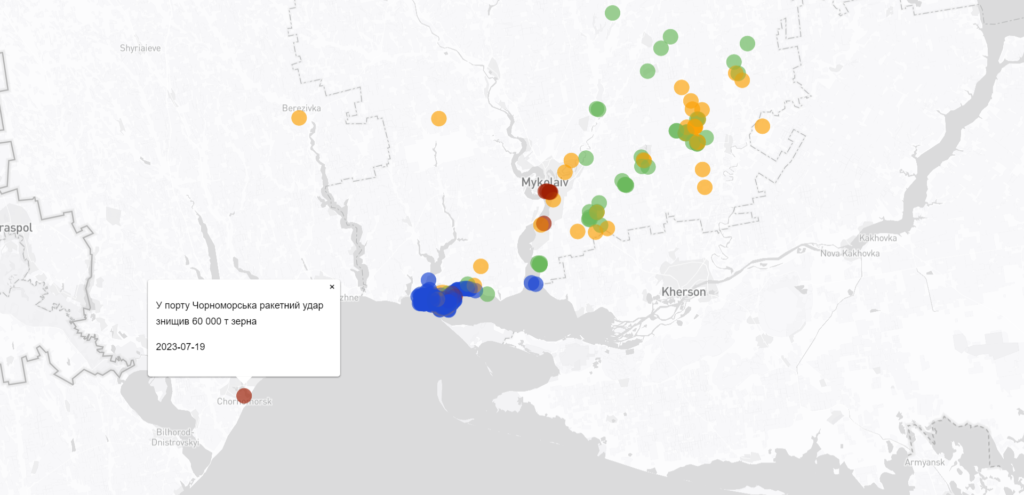 The colors of the marks on the map allow you to read in detail about each attack:
• Green — crop fires in the fields due to shelling;
• Yellow — damage to granaries and agricultural enterprises;
• Red — attacks on port infrastructure;
• Blue — shelling of the water area.
According to the Ministry of Communities Development, in total, Russian shelling damaged and partially destroyed more than 105 objects of the port infrastructure of Odesa region.
---
You may also like