Sea Breeze 2021 Exercise kicks off in the Black Sea
---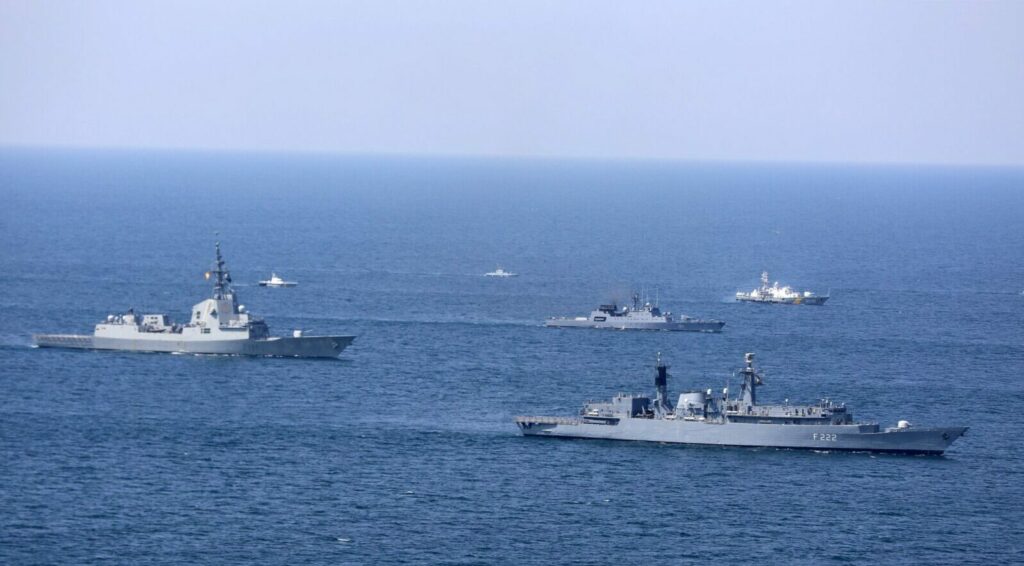 Today, on June 28th, the Sea Breeze 2021 exercise, organized by the Ukrainian Naval Forces and the 6th Operational Fleet of the US Navy, begins in the Black Sea.
The exercises will take place from June 28th to July 10th. On the Ukrainian side, 24 units of ships and boats, 17 aircraft, as well as dozens of units of weapons and military equipment will take part in them. The events will involve the forces and subdivisions of the naval, air and ground forces of the Armed Forces of Ukraine, the Special Operations Forces, the Support Forces of the Armed Forces and the Defense Forces.
During the exercise, various combat scenarios will be worked out, including a collision of landing ships, maneuvers on land, diving operations, naval interception operations, air defense, interaction during special operations, anti-submarine activity, as well as search and rescue operations.
According to Colonel-General Ruslan Khomchak, commander-in-chief of the Armed Forces of Ukraine, these exercises will be the largest since 1997.
To recap, the exercises will mainly take place in the south of Ukraine: in Odesa, Ochakov, on the Dniester estuary, the Kinburnskaya spit, the Zmeiny and Pervomaisky islands, the Danube river delta and in other areas.
The Sea Breeze exercises have been held since 1997, in accordance with the "Memorandum of Understanding and Cooperation in Military Relations between the US Defense Ministry and the Ukrainian Defense Ministry", signed in 1993. The initial goal of the exercise was to prepare and increase the combat readiness of the Ukrainian Navy.
---
You may also like