Two new fire ignitions occurred at the burning MSC Messina
---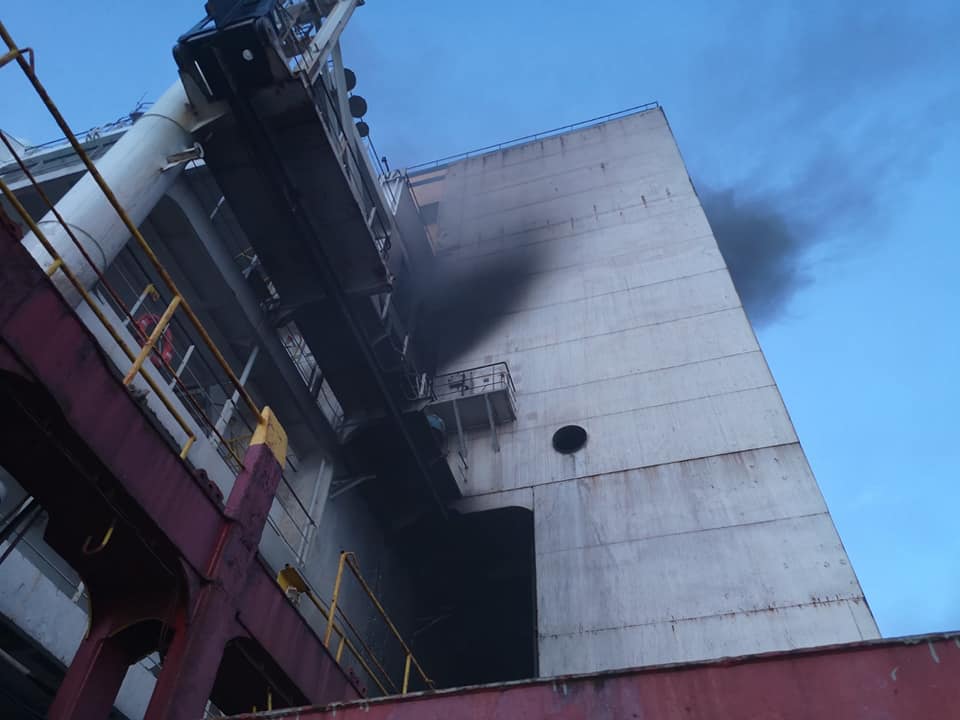 After a fire on the container vessel MSC Messina on June 25th, two more fire ignitions occurred on the vessel with a crew on board.
According to the Trade Union of Maritime Transport Workers of Ukraine, the vessel does not drift – since June 26th, the tug has been towing MSC Messina to Singapore. In total, the transition will take about ten days.
There are 26 seamen – citizens of Ukraine – on board of the container vessel, as well as one seaman from the Russian Federation and one from India. The crew reports that the vessel has sufficient quantity of potable and tecnical water, as well as food.
The daughter of one of the sailors told the Seafarers Journal that as a result of the fire, many of the crew had burns, but they did not receive the necessary medical treatment. According to the sailor's daughter, all 28 crew members are sleeping on deck, in temperatures over 30 degrees. Seafarers are constantly on watch and check every room to avoid re-fire. There is also information that the vessel was not burning for the first time, which indicates the inadequate technical condition of the container vessel.
We want to refresh that, on June 25th in the region of Sri Lanka, the vessel MSC Messina on board of which there were Odesa sailors caught fire,. As a result of the accident, a 20-year-old sailor from Odesa died in the engine room of a container vessel – this was his second voyage.
The body of the deceased Ukrainian was removed from the vessel on Sunday, June 27th. TUMTW is in correspondence with the Italian trade union, the party to the collective agreement covering the vessel, and MSC.
---
You may also like