Situation report as of the morning of March 10th, – General Staff
March, 10th, 2022 - 09:29
---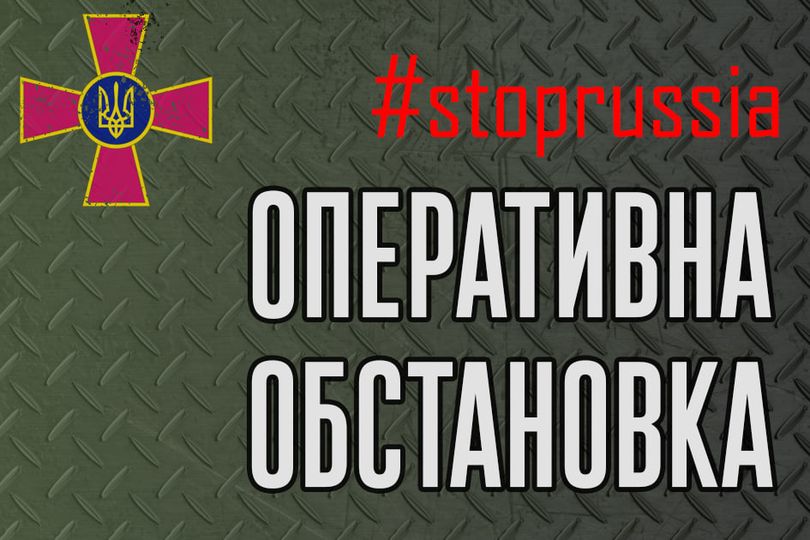 The fifteenth day of the heroic opposition of the Ukrainian people to the Russian military invasion has begun.
The Ukrainian Defense Forces are holding back the offensive of the Russian Armed Forces in the Donetsk, Slobozhansk and part of the Taurida operational regions. Protect the Ukrainian cities of Kharkiv and Okhtyrka. The main efforts are aimed at preventing the enemy from entering the southeast direction. There is a circular defense of the city of Mariupol.
The covering of the state border with the Republic of Belarus also continues.
In the Seversk region, Ukrainian defenders hold the defense of the city of Chernihiv. Measures are being taken to contain the advance of the enemy in the direction of Kyiv.
In the south, the enemy is deterred in the directions of Kryvyi Rig, Mykolaiv, Voznesensk and Novovorontsovka (Kherson Region).
In other directions, the troops are conducting a stabilization operation and carrying out tasks of territorial defense.
The grouping of the Air Forces of the Armed Forces of Ukraine reflects missile and bomb strikes and destroys enemy air attack means. Over the past two days, fighter aircraft and units of anti-aircraft missile forces have destroyed four Su-25 attack aircraft and two enemy helicopters.
The enemy has slowed down the pace of the offensive, his personnel are demoralized. The number of cases of desertion and looting has increased significantly.
---
You may also like